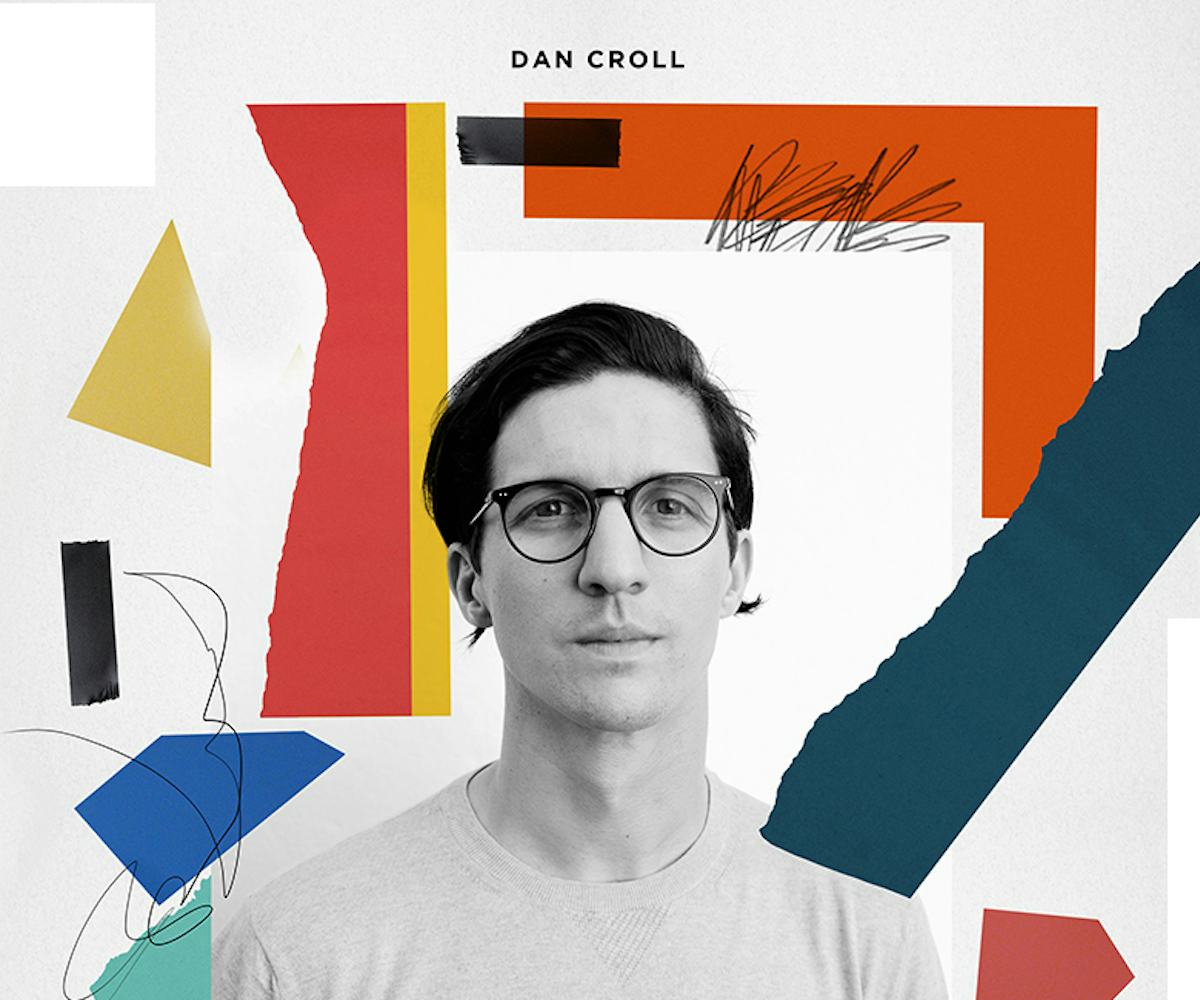 Dan Croll Wants His Fans To Be Less Lonely
Try calling his "Dial Dan" hotline
From the outside, Dan Croll seemed to be on the fast rise to success following his breakout record Sweet Disarray. He wrote with Paul McCartney and even traveled to South Africa to record with Ladysmith Black Mambazo. But behind the scenes, Croll was dealing with crushing depression and anxiety. He ended up losing himself, being fearful of letting people down that he was working with; his label abandoned him. Croll wasn't sure how he'd move forward, but he felt the pressure to keep his career going. He ended up crafting his sophomore LP, Emerging Adulthood, on his own, even recording every instrument alone. Influenced by everything from Brian Wilson and ABBA to Tame Impala and Foals, Emerging Adulthood is a culmination of everything from the classics to indie psych-pop.
But more than that, Croll used Emerging Adulthood to foster a campaign normalizing anxiety and depression. So, he started a "Dial Dan," a hotline using a burner phone where fans could call him if they felt lonely—which was something he felt, too.
Following the album's release, we caught up with Croll to talk about isolation and anxiety, helping his fans, and his "Dial Dan" experiences.
How was this record different than your first?
The first album had a very DIY approach, even though we didn't intend for it to be. I just finished uni and was begging and borrowing equipment. We recorded it in an old primary school gym. It was fun, but it took a while. We had 10 songs that were written four years prior to that moment, so there were old songs on there. Those songs have been recorded so many times and been written for so long. Whereas this second album, I wanted to be tougher on myself, and I set out with some clear reins. Like, I'm going to write this album in five to six months, I'm going to record it outside of the U.K., and I'm gonna play all the instruments on it. In a way, it's the polar opposite.
How did having anxiety affect you making this record?
My feelings with anxiety happened prior to the record. That's what the songs were really about. There was a common thread of what was happening on the album because of what was going on at the time. Some songs are more expressive than others. Even when I was recording the record, it wasn't so much the anxiety but the isolation that was tough. I put the pressure on myself to record and write it all and be alone through most of the process. That had a big impact on my mental health. I wanted to put a positive spin on the album, as much as the topics can be a bit down.
Were you self-isolating?
I was in a weird relationship with a previous manager, and it got quite messy, so I just wanted to isolate myself away from the industry. So that whole writing period was very solitary. I was in this room with no windows. I didn't want to burden my friends with what I was going through. So, I guess it was self-isolation. It was five or six months of isolation. Then, with the album, there were more people around me who helped pick me up out of a lull. I probably wouldn't go that direction with an album again. 
How did your anxiety manifest itself?
My anxiety stems from embarrassing myself in public or potentially spoiling something for someone else. A lot of the time it was linked to public transport, going places or flying. This sounds daft, but I had this fear of being sick in public. I wondered how it would affect people around me and the consequences of embarrassing myself and doing something wrong. I was quite scared of collaborating because I was anxious about wasting anyone's time and letting any team member down. 
What songs speak to your anxiety?
Different elements are in tracks. "One of Us" shows the paranoia side of anxiety and the paranoia that comes with not conforming to the music industry and pop world. Songs like "Away From Today" are about being your own worst enemy and trying to escape from yourself. "January" is about the loneliness of spending the whole year working in solitary, touring, and doing promo. You spend the whole year not being able to have a relationship, see friends or family. You get to December, and you have that time off, but then it's January again, and you have that anxiety, paranoia, and loneliness again.
How did you come up with the "Dial Dan"? 
It came with my struggle with social media. You're told you need to connect with your fans on social media when you have a single coming. I spent a lot of time just replying to tweets, Instagram messages, and posting things on Facebook. It really took it out of me; it was a bit depressing. It was burning me out quite a bit. I was finding it tough to leave the house. I told my manager and label that I needed to do something different because I didn't feel like I was connecting. We went for a beer and joked about the idea of giving [my fans] a number. They were like, "Why don't we do that?" A week later, we bought a burner phone, a SIM card, and gave it out to everyone. The first week, I took 248 phone calls. It felt special, and it felt like I actually engaged with people. We talked about everything. If people had struggles, we talked about them. It feels rewarding to me.
What's the most poignant story someone has told you?
The stuff that people are sharing with you is so personal, but I guess some topics [have to do with] younger fans who are realizing things about their true identity or sexuality. They want to just get a lot of stuff off their chests because they can't talk to their family. There are a lot of cultural differences, too. There was a girl who was secretly doing music in Saudi Arabia. She said that in Saudi Arabia, it's looked down upon for women to play music and be in that scene, so I was learning a lot about that other culture. 
Has your anxiety subsided now that your album has come to fruition?
In a way. I think [fear of] embarrassing myself in public and transportation has subsided, but I want to please everyone. I guess I'm still kind of nervous about the reception of the album. If it does well, I get to tour. Then if I get to tour, I get to bring my band friends. If I bring my band, I have to pay their wages and therefore their lives are good. If their lives are good and the shows are good, then the people who manage me and look after me at the label are happy. I still feel very responsible for quite a lot of people. I think for the rest of the year, I'll still have that feeling of being nervous, but it's subsided a little bit.