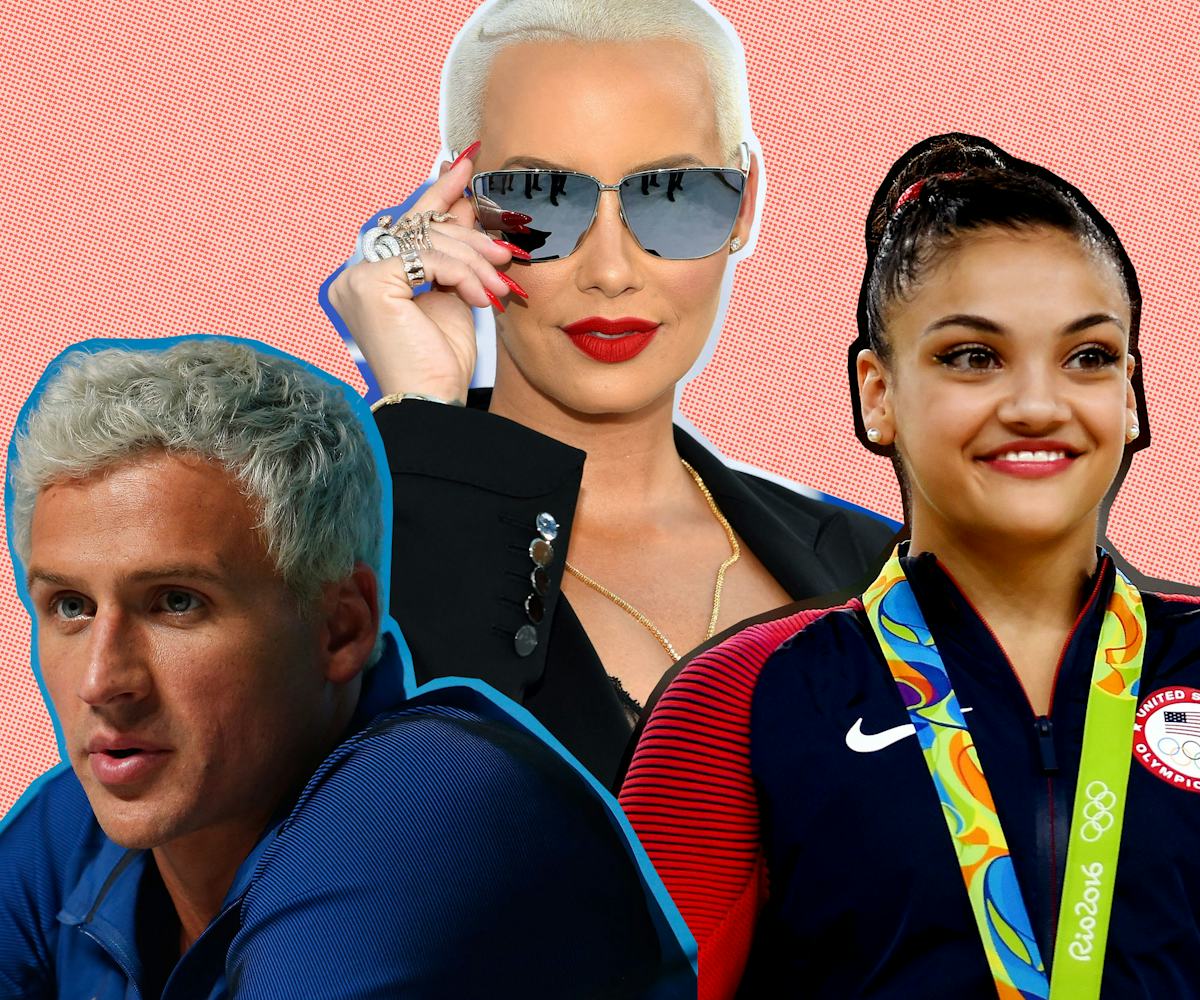 Photos via Getty Images
New 'Dancing With The Stars' Cast Is A Riveting One
Guaranteed interesting times ahead
The hiring staff of ABC's Dancing with the Stars is playing zero games for its 23rd season. The eclectic lineup of contestants was just announced and boy is it a special one. 
At the tippy top of the list is Olympian-turned-American embarrassment Ryan Lochte. Gymnast Laurie Hernandez is also throwing her adorable wink and gleaming smile into the ring. The two appeared on Good Morning America today to announce the recent news. "I'm going to treat this kind of like going into the Olympics," Lochte said. "You train for so long and you have that one shot to put it all out there, and I think that's what I'm going to do." Hopefully, no gas stations will be involved this go-around.
Talk show host and MUVA Amber Rose will also be competing against the athletes to take home the mirrorball trophy. Completing the roundup is Brady Bunch's Maureen McCormick (aka Marcia, Marcia, Marcia), rapper Vanilla Ice, singer Kenneth "Babyface" Edmonds, former The Fosters' actor Jake T. Austin, country music singer Jana Kramer, former Texas governor and GOP presidential candidate Rick Perry, Little Women: LA's Terra Jolé, former Detroit Lions receiver Calvin Johnson, actress Marilu Henner, and race car driver James Hinchcliffe. Yeah, we told you the group was going to be a doozy.
The show premieres September 12, so make sure to add it to your long, long list of must-watch fall television.