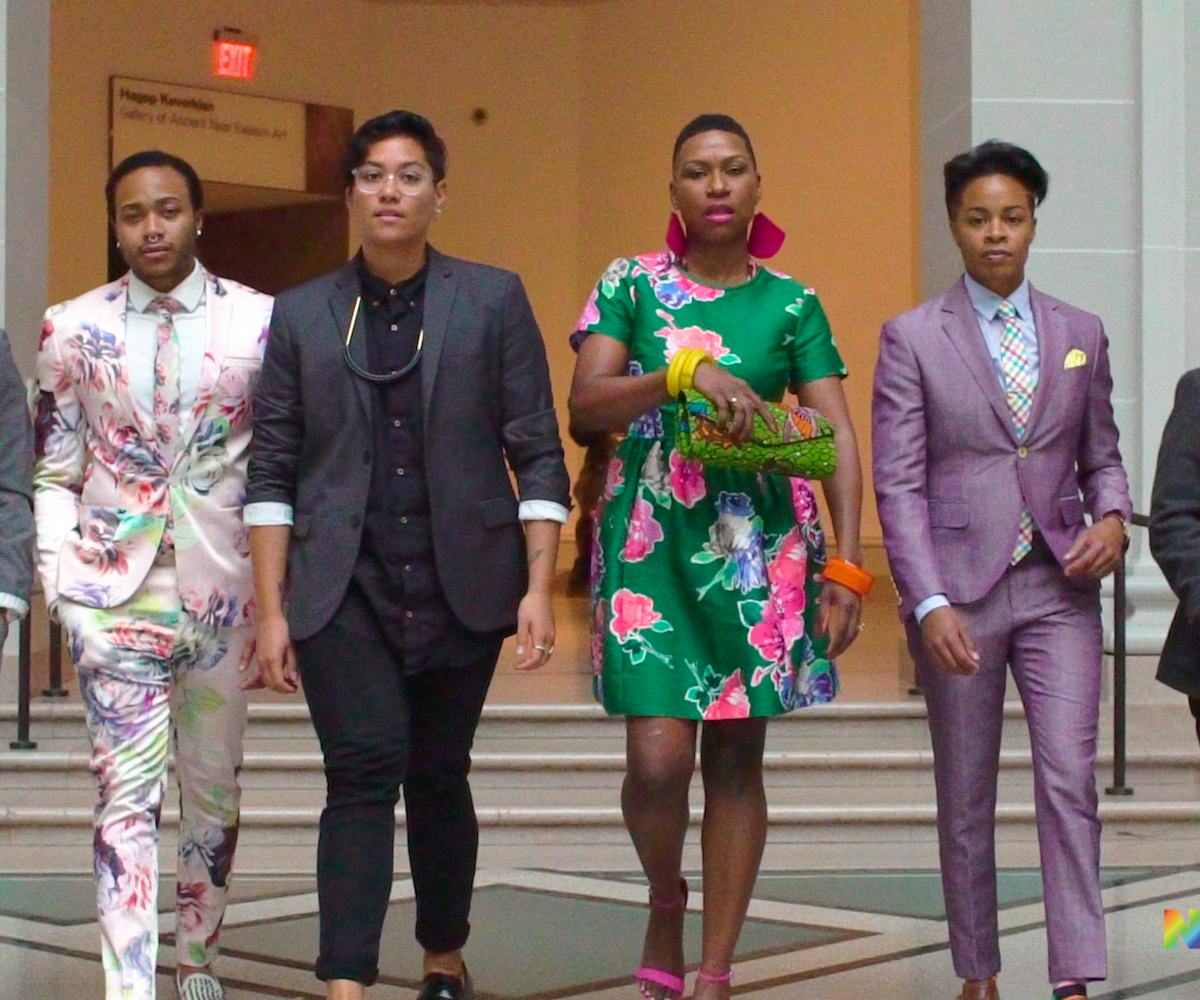 "The Dandy Lion Project" Reframes Our Perception Of Black Masculinity
"Blackness is not a monolith, neither is black masculinity"
Shantrelle P. Lewis began The Dandy Lion project as a labor of love in order to represent black masculinity in a positive way. And now, seven years later, this work has transformed into a stylish new book, Dandy Lion: The Black Dandy and Street Style, honoring the history and style of the black dandy while creating a crucial space for trans men, masc-centered women, and gender-fluid individuals to express themselves without limits.
Citing DapperQ, Anita Dolce Vita's iconic fashion site for women and trans-masculine individuals as inspiration, Lewis and fellow dandies are continuously finding fresh new ways to debunk the negative portrayal of black masculinity in America. 
"Black joy is subversion and resistance in 2017," says Lewis. "Police are shooting us, regardless if we have on a suit or a dress, regardless if we're educated at Howard University or not. Coming outside with your best on and, like, looking really fly is subversion, is resistance, because, in spite of all of this, I'm alive. Platforms like DandyQ and the Dandy Lion project are creating a space where people can express themselves in a way that's not limiting, in a way that's not oppressive—it always gives somebody else space to be themselves." 
Watch the clip, above, and purchase Dandy Lion: The Black Dandy and Street Style, here. 
Credits:Directed by: Tina VadenCo-Directed by: Maddy Talias & Daniel HuskeyCo-Produced by: Ren Potts & Tina VadenSound: YongSoo LeeLead Camera: Daniel Huskey360 Operator: Maddy Talias
Edited by: Tina VadenTalent: Shantrelle P. Lewis, Devin-Norelle, Kay Ulanday Barrett, DJ Monet Bernard, Nina Kossoff, Danielle Cooper, & Kim Geronimo.Location: The Brooklyn MuseumMusic: "Beat the Pianist" 3, 4, & 5 by Peter Sandberg (via The Epidemic Sound)