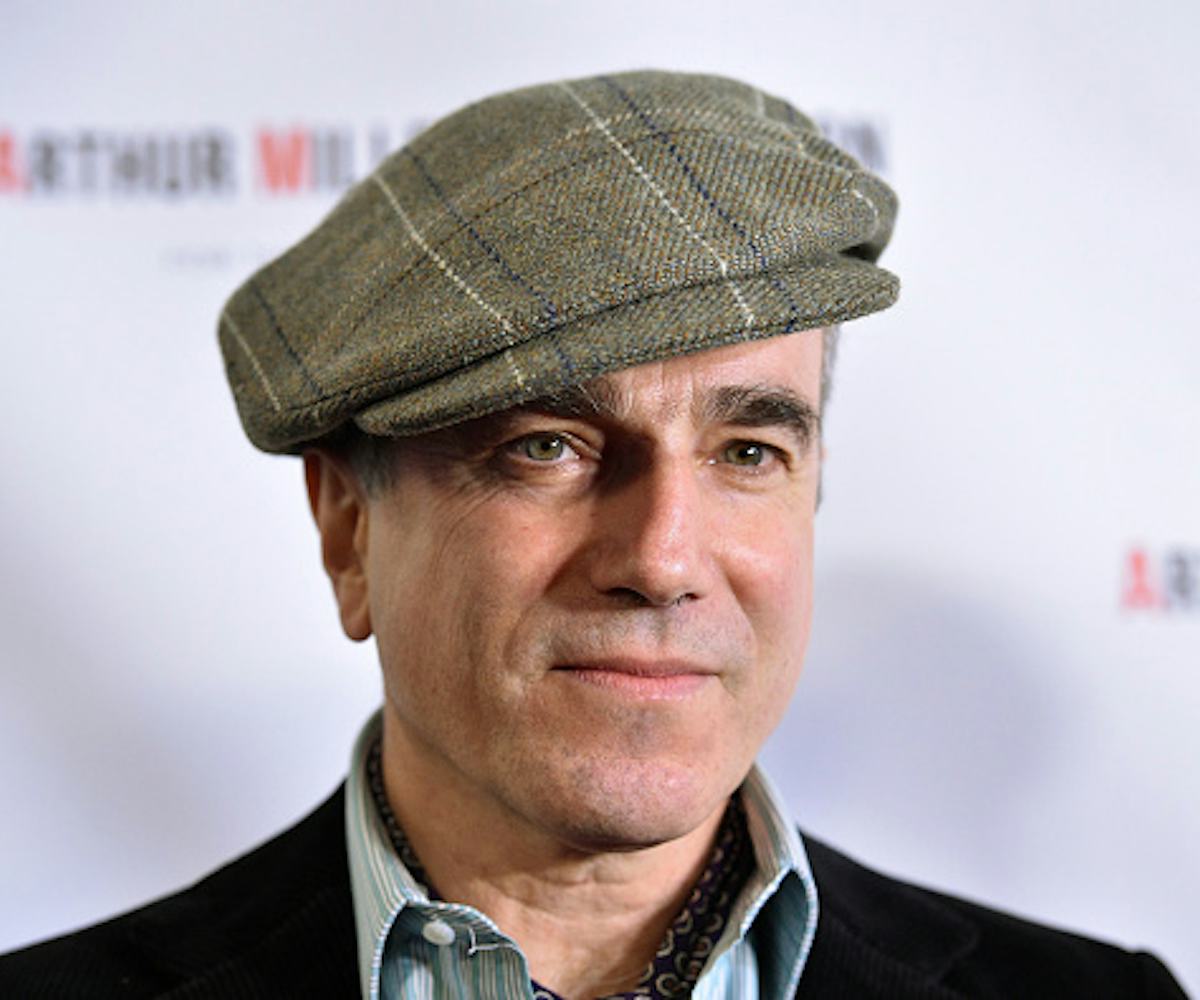 Photo by Dimitrios Kambouris/Getty Images
Daniel Day-Lewis Has Officially Quit Acting
Or is this all in preparation for his next role?
Daniel Day-Lewis is either going very Method for a secret upcoming role as a retired actor, or he's actually retiring after his next film. The 60-year-old performer and three-time Oscar winner announced via a statement from his spokeswoman, Leslee Dart, that he "will no longer be working as an actor."
"He is immensely grateful to all of his collaborators and audiences over the many years," Dart said. "This is a private decision and neither he nor his representatives will make any further comment on this subject." 
Day-Lewis' final film, an untitled period drama set in 1950s London, is scheduled to be released December 25. It's being directed by Paul Thomas Anderson, who worked with Day-Lewis on There Will Be Blood, for which the actor won an Oscar in 2007. Day-Lewis still intends to help promote his latest movie, according to Variety. 
So far, Day-Lewis is the only performer to win three Best Actor Oscars. In addition to There Will Be Blood, he received them for his roles in Lincoln and My Left Foot. He was also nominated for Gangs of New York and In the Name of the Father. 
Considering Day-Lewis gave his all to each of his roles—for instance, he didn't break character for three months when portraying Abraham Lincoln in Lincoln and learned Czech for his role in The Unbearable Lightness of Being—it's not surprising he wants to relax and enjoy his retirement. He's also been acting since he was 14, beginning with 1971's Sunday, Bloody Sunday. 
Day-Lewis hasn't made any public statements about what's next, but if it's like the last time he stopped acting, he could take up cobbling again.