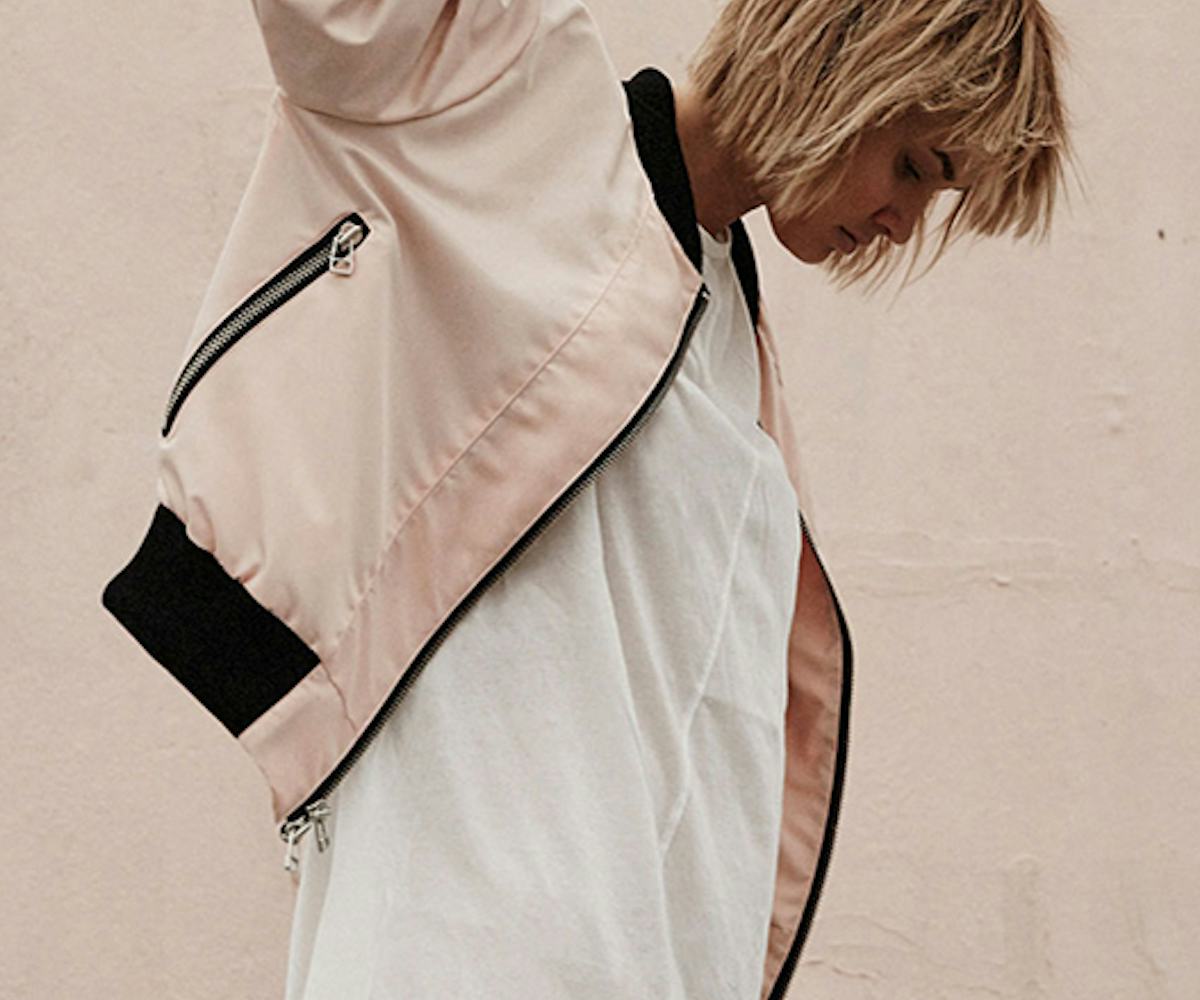 Photo courtesy by Daniel Patrick.
The Neutral Tones Of Fashion's Daniel Patrick
A favorite of Kylie and Tyga
Housed in the revived neighborhood of DTLA, Australian-born Daniel Patrick's design aesthetic screams minimalism with an ode to militant appeal. Putting a twist on classic silhouettes, his new collection, called Into the Light, focuses solely on neutral tones. The appeal of the collection is in the details—each piece is individually handmade from start to finish using locally sourced materials.
The unique blend of style is probably why the hip-hop inspired pieces have caught the eyes of Kylie Jenner and Tyga.
Capturing the essence of the big-city appeal, Patrick released a fashion film to accompany the newly released pieces. The short features a printed message of the designer's mission "to create a world of minimal aesthetics through a look and a lifestyle that creates confidence in the wearer through quality products." I don't think anything would make me feel more confident than the label's full shearling bomber. 
Check out the video for the new collection below, and click through the gallery to shop the collection, now available at NYLONshop.
Daniel Patrick, Oversized Hero Sweat, $175, available at NYLONshop.
Daniel Patrick, Knomad Loose Tee, $80, available at NYLONshop.
Daniel Patrick, Sherpa Heroine Bomber, $500, available at NYLONshop.
Daniel Patrick, Heroine Bomber Blush Dune, $400, available at NYLONshop.