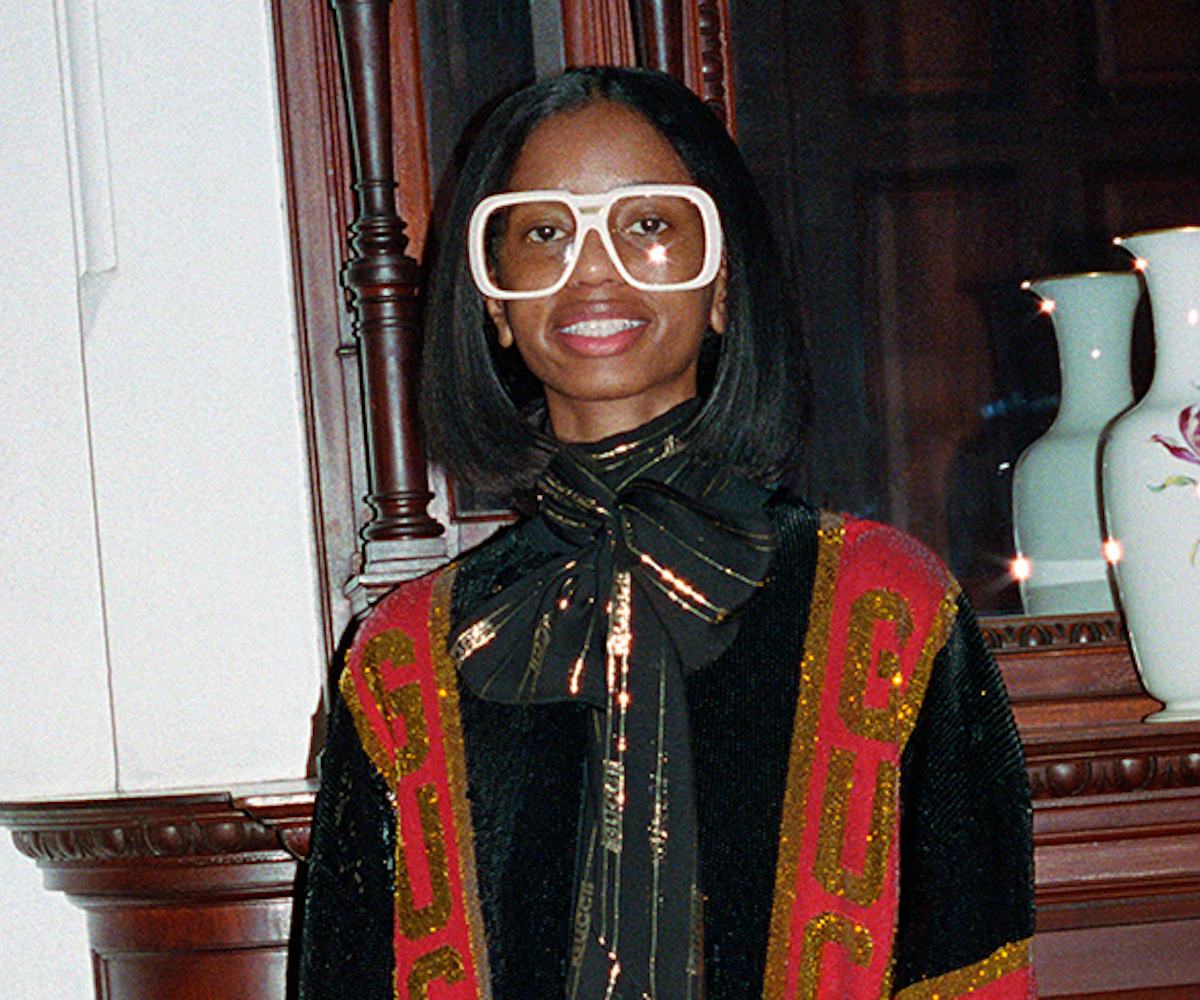 Photo courtesy of Gucci
Dapper Dan's Gucci Collection Is Finally Here
The work the minds of Dapper Dan and Gucci's Alessandro Michele created is finally seeing the light of day. After a non-scandal scandal last fall, with the luxury label being called out for stealing decades-old ideas from iconic Harlem, New York, tailor Dapper Dan, the pair has released previews of the collaboration.
Speaking with The New York Times following the revelation that elements of Gucci's 2018 resort collection closely resembled Dapper Dan designs, the tailor said there was never any hard feelings between him and the fashion house. "The part about appropriation, Alessandro and I are part of two parallel universes," he said. "The magic that took place as a result of what he did was bringing these two parallel universes together." He added, "The public was more up in arms than me." 
Now, a few months later, Dapper Dan is being honored with his very own Gucci collection that was celebrated earlier this month at Gucci's new SoHo storefront in New York City. Sequin bombers and tailored tracksuits boast over-the-top logos, harping back to Dapper Dan's use of luxury logos in the '80s and '90s. It's a collection that perfectly marries Gucci's luxe streetwear sensibility with the sophisticated cool of Dapper Dan. "This next phase of the collaboration with the Harlem tailor, who built a cult following in New York in the 1980s and early 1990s, takes its cue from his archive and re-imagines the types of garments and accessories for which he is known for in Gucci's luxury materials," a press release for Gucci states. 
This is but the first of what's going to be many Gucci collaborations. The house announced there will be more collections like this with "icons that have transcended the passage of time and align with the Houses' distributive spirit." Dapper Dan is setting the bar high. Check out the collection, below.