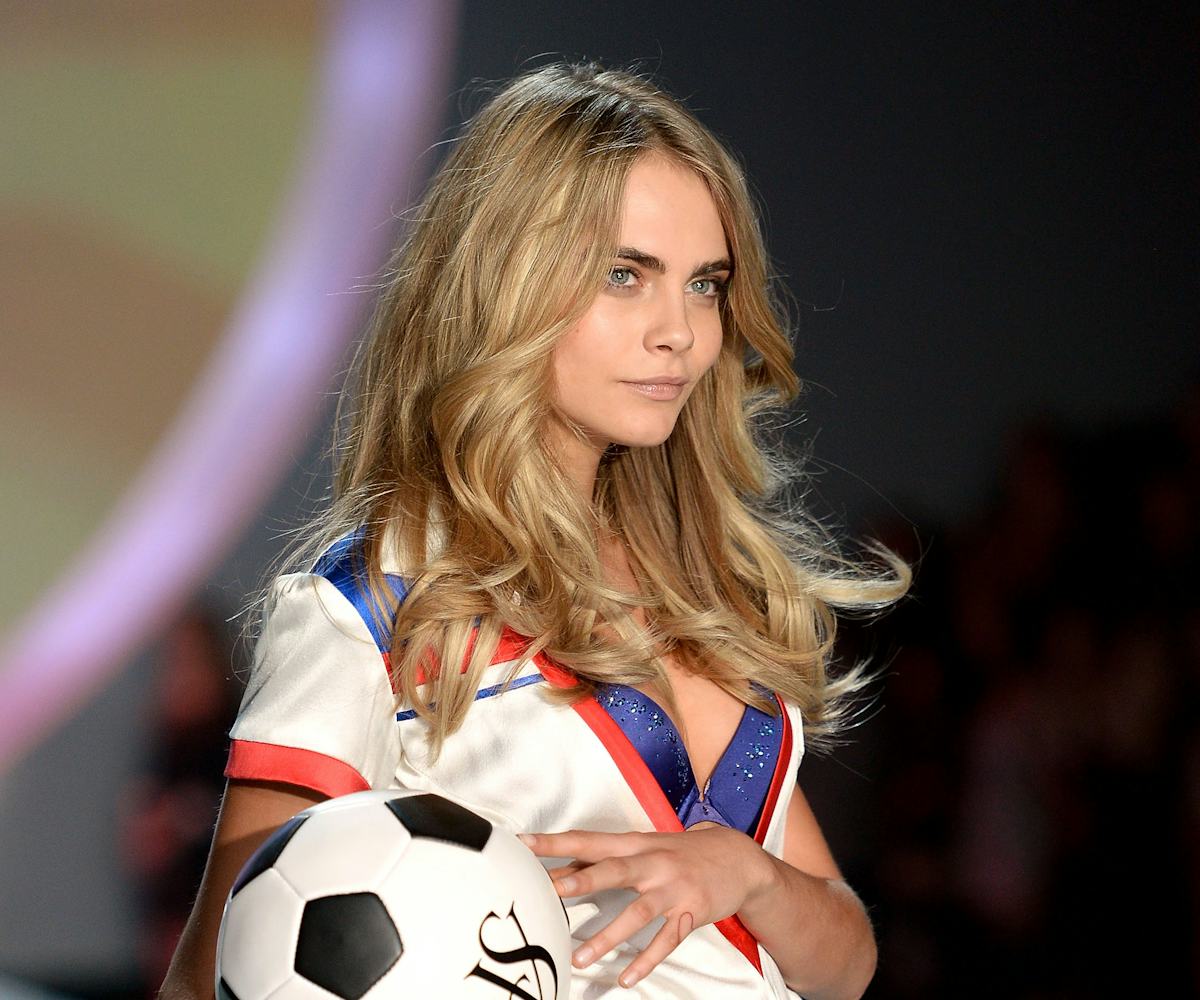 photo via getty images
role models
a new crop of supermodels is here and is ready for the spotlight.
There's been a lot of major modeling news in the past week, starting with the models selected to walk in the Victoria's Secret Fashion show last Wednesday and ending with the big reveal of Mango's newest campaign star, Daria Werbowy. We get the feeling new crop of supermodels is here and is ready to dominate, and here's why.
We're really hung up on Werbowy's new role for Mango because she--a model with so much respect in the industry and a Lancome contract to her name--replaces a string of major, international celebrities as the face of the brand: Miranda Kerr, Kate Moss, Penelope Cruz, and Scarlett Johansson. Werbowy's appointment to be the face of Mango paves the way for her to transcend the insider-cool status she's had for a decade, and get the supermodel status she deserves. 
Of course you might recognize Werbowy from the Isabel Marant pour H&M ads she starred in with models Andreea Diaconu and Sam Rollinson, two fresh faces who have already appeared on the cover of Vogue Paris and in Balenciaga ads, respectively. All of these models are renown in the fashion world, but getting the cred from H&M is only going to help make them household names. Speaking of girls on the rise, we can't forget about Lindsey Wixson, the Kansas girl who most recently signed a cosmetics contract with Yves Saint Laurent, a brand whose other models include fronted by Jessica Chastain and Courtney Love. 
On the Victoria's Secret runway, too, a group of models proved they've got the goods to become supermodels--we're looking at you, Cara Delevingne, Jourdan Dunn, Sui He, and Malaika Firth. 
Click through the gallery to meet the models about to become supers and memorize their names now. Then when they're mega-famous you can say you knew them when...
NAME: Jourdan Dunn
AGENCY: Women
CRED: Has a YouTube cooking show, Well Dunn, and was voted British Fashion Council's Model of the Year in 2008. Jean Paul Gaultier created a custom outfit for her to wear in his runway show while she was pregnant--it now hangs in the Brooklyn Musuem.
NAME: Malaika Firth
AGENCY: New York Models
CRED: Appeared in Prada's fall '13 ads and was selected to walk in this year's Victoria's Secret show
NAME: Sui He
AGENCY: New York Models
CRED: Shiseido contract, face of Mercedes Benz spring '14 ads, favorite of stylist Carine Roitfeld
NAME: Cara Delevingne
AGENCY: Women
CRED: Upcoming roles in feature films, appeared in ads for Chanel, Fendi, and has a huge internet following
NAME: Sam Rollinson
AGENCY: Women
CRED: Isabel Marant pour H&M, Balenciaga, and J Brand ads, walked nearly every fashion show of the spring '14 season
NAME: Andreea Diaconu
AGENCY: IMG
CRED: Isabel Marant pour H&M ads, favorite of stylist and Vogue Paris editor-in-chief Emmanuelle Alt
NAME: Lindsey Wixson
AGENCY: The Society
CRED: Starred in Miu Miu ads when she was 14, favorite of photographer Terry Richardson, just signed YSL Cosmetics Contract
NAME: Daria Werbowy
AGENCY: IMG
CRED: Newest face of Mango, face of four Celine ads, Lancome contract, former face of Prada