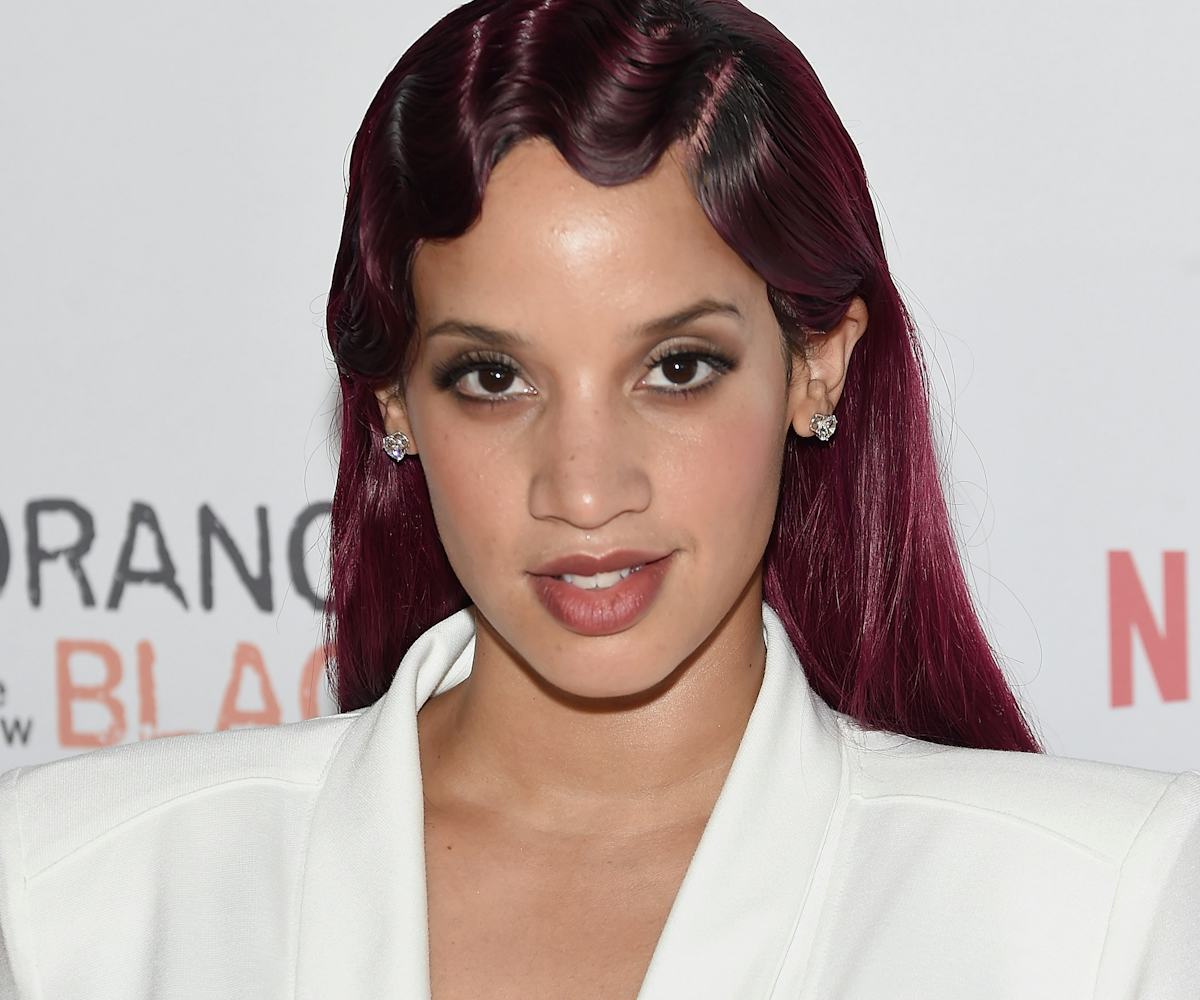 jamie mccarthy/getty images
dascha polanco proves fun-colored hair can still be glamorous
could we love her any more?
If you were waiting for a sign to jump on the unnaturally colored hair train, this is it.
Though Orange is the New Black star Dascha Polanco dyed her hair a bold, rich magenta a few days ago, she still showed up to last night's OrangeCon looking as elegant as ever—officially proving that colored hair can indeed be glamorous.
Polanco worked with hair stylist and self-proclaimed "curl expert" Cynthia Alvarez, who is also responsible for her beautiful dye job, and L'Oreal Paris USA to attain the look. Polanco's pin curls give her a touch of classic Hollywood glamour, but the straight pieces bring her right back into the 21st century—making this look an effortless meld of the classic and the contemporary.
Polanco has always been one to, as she says, "play with" her hair, and she attributes that to her Dominican roots. "Culturally, hair is very important in the Dominican Republic," she told Buzzfeed. "Growing up I've always played around with dyed streaks, magenta streaks, bleach blonde, short, long, straight. I love it." Nine months ago, the actress traded in her dark brown hair and light blonde highlights for a custom-made gray and lavender blend wig.
And for those of you who need just a little motivation to do the same, listen up: "You know what? We have to play. It's time to play. There's so much available to provide, share, and motivate each other," Polanco said. "If something as simple as changing your hair makes you feel good, go for it. Why not?" 
So there you have it. Go forth and dye your hair fun colors. And binge-watch the new season of OITNB while you're at it.