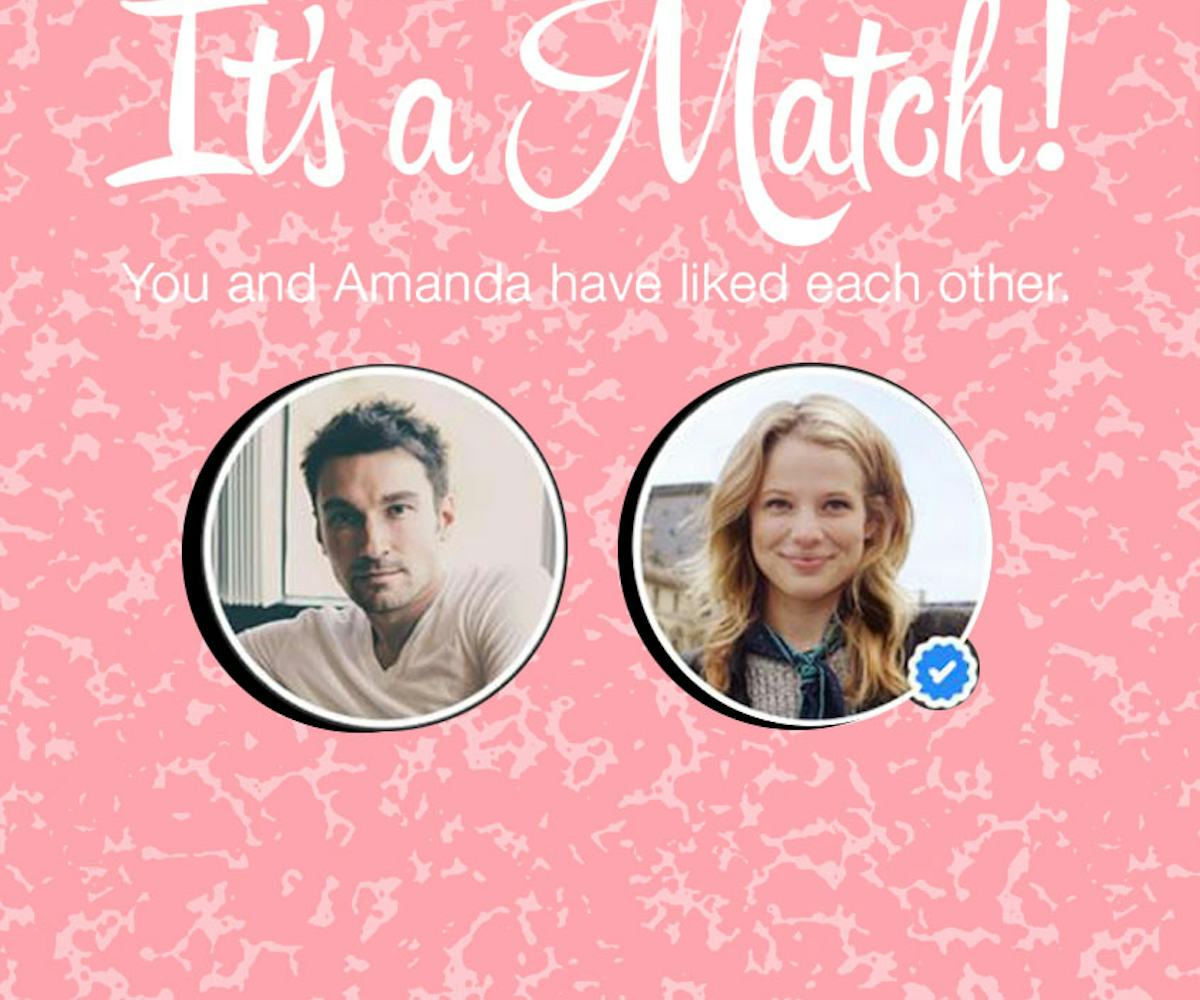 photo via tinder
dating a celebrity got a whole lot easier
Celebrities—they're just like us. Perhaps the dating scene sometimes seems a little bleak in Hollywood, or celebrities just feel the need to branch out and try something new. Whatever the reason, there is a surprising number of celebrities, including Leonardo DiCaprio and Hilary Duff, who have turned to Tinder.
Of course, when you do come across, say Katy Perry, and get to chatting, the general fear is that you fall head over heels, only to later find that you have been catfished. But Tinder has addressed this possibility, and yesterday, implemented a new function that allows celebrities or public figures to verifiy their accounts. These famous people will get the blue and white check sign on their profile so people will know they're the real deal.
Our increasingly digital world has definitely allowed for some crazy things, like getting discovered by Rihanna through Instagram. Now, thanks to Tinder, everyday people like you and me may get a chance to swipe right...or left on one of these stars.