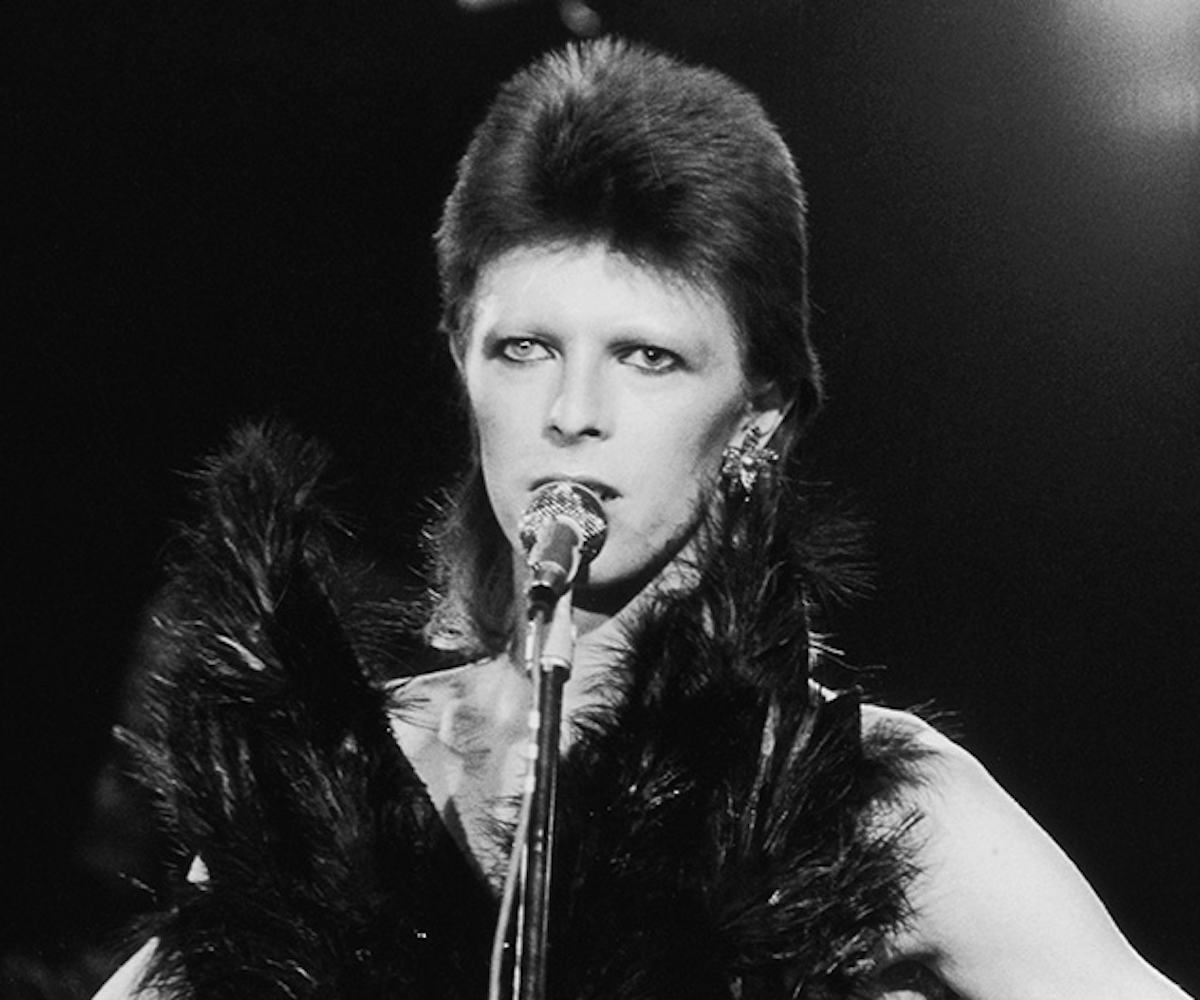 Photo by Jack Kay/Express/Getty Images.
David Bowie's Impact Felt Across Social Media Following His Death
zap the universe, mister spaceman
The death of a celebrity is a tricky thing. On one hand, we mourn for their family and friends. On the other, we mourn for the loss of an individual that we, in an unexplainable way, felt understood us despite never meeting. We project so much of ourselves onto them that we convince ourselves of their immortality. If they die, so too would a part of our identity. David Bowie, the human, was not immortal. His sudden passing over the weekend is sobering evidence of that. David Bowie, the legacy, however, is immortal.
The outpouring of support over social media is an overwhelming testament to Bowie's impact. Whether you've been a fan for decades or merely know Bowie by name or one of his many iconic images, your life has been shaped by him. He changed the way we perceive pop music. We wouldn't have the eccentric icons we've raised on sparkling pedestals today if it weren't for him. The world has lost one of its most otherworldly creatures, but his legacy reaches far beyond anything imaginable. The following sentiments are examples of that.
(Lady Gaga RT'd the above.)
I'm devastated.David Bowie changed the course of my life forever. I never felt like I fit in growing up in Michigan.... Posted by Madonna on Monday, January 11, 2016
MESSAGE FROM IGGY:"David's friendship was the light of my life. I never met such a brilliant person. He was the best... Posted by Iggy Pop on Monday, January 11, 2016
He always did what he wanted to do. And he wanted to do it his way and he wanted to do it the best way. His death was... Posted by Tony Visconti on Monday, January 11, 2016