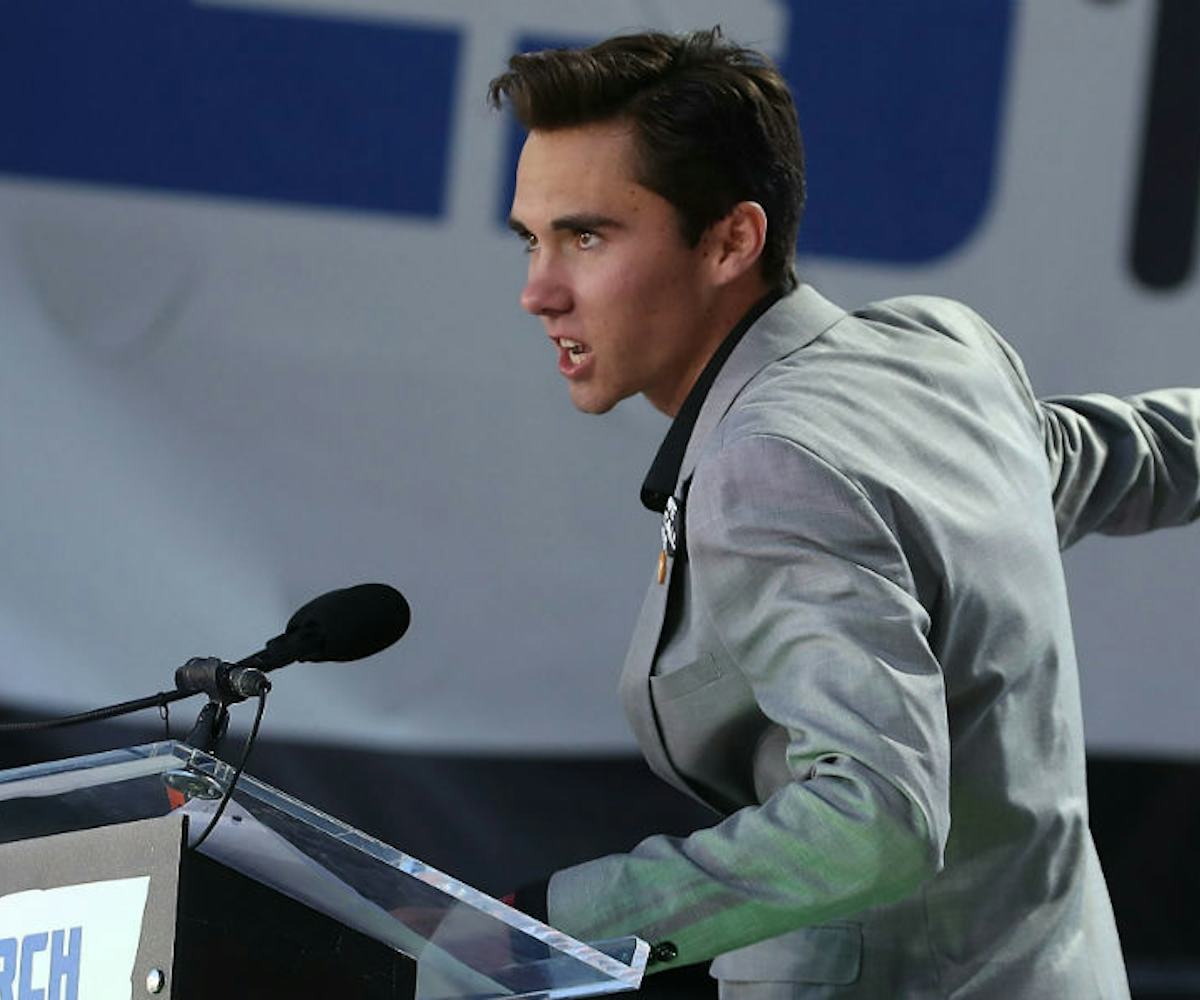 Photo by Chip Somodevilla/Getty Images.
Parkland Student David Hogg Takes On Fox News' Laura Ingraham
As if the Parkland students weren't already juggling a lot, survivor and activist David Hogg also has to deal with Fox News' Laura Ingraham shaming him for being rejected from colleges.
On Wednesday, Ingraham tweeted a link to a story that reports Hogg didn't get into four colleges he applied to. She then added that he "whined" about it.
Hogg previously told TMZ about the rejections, saying, "It's been kind of annoying to deal with that and everything else that's been going on. But at this point we're changing the world, we're too busy. Right now it's too hard to focus on that." He goes on to add that "a lot of amazing people don't go to college," and those who do often have to deal with massive amounts of debt just to get an education. Eloquent is what we might call David's statement. Whining? Not in the slightest.  
David's sister, Lauren, came to his defense on Twitter and called out Ingraham for attacking his brother's grades to get attention. She even solicited the help of the first lady, who is reportedly working on a campaign to end cyber-bullying.
David, though, decided to hit Ingraham where it hurts: the pockets. He put out a call on Twitter encouraging advertisers for Ingraham's show to pull their sponsorships.
It wasn't until Nutrish, Wayfair, and TripAdvisor announced that they would be pulling their ads, that Ingraham came forward with an apology which she said was made "in the spirit of Holy Week."
Religion aside, Ingraham's apology isn't cutting it for David, who tweeted that he'll accept it if she denounces the way Fox News has treated the Parkland survivors during their fight for gun reform. "It's time to love thy neighbor, not mudsling at children," he wrote.