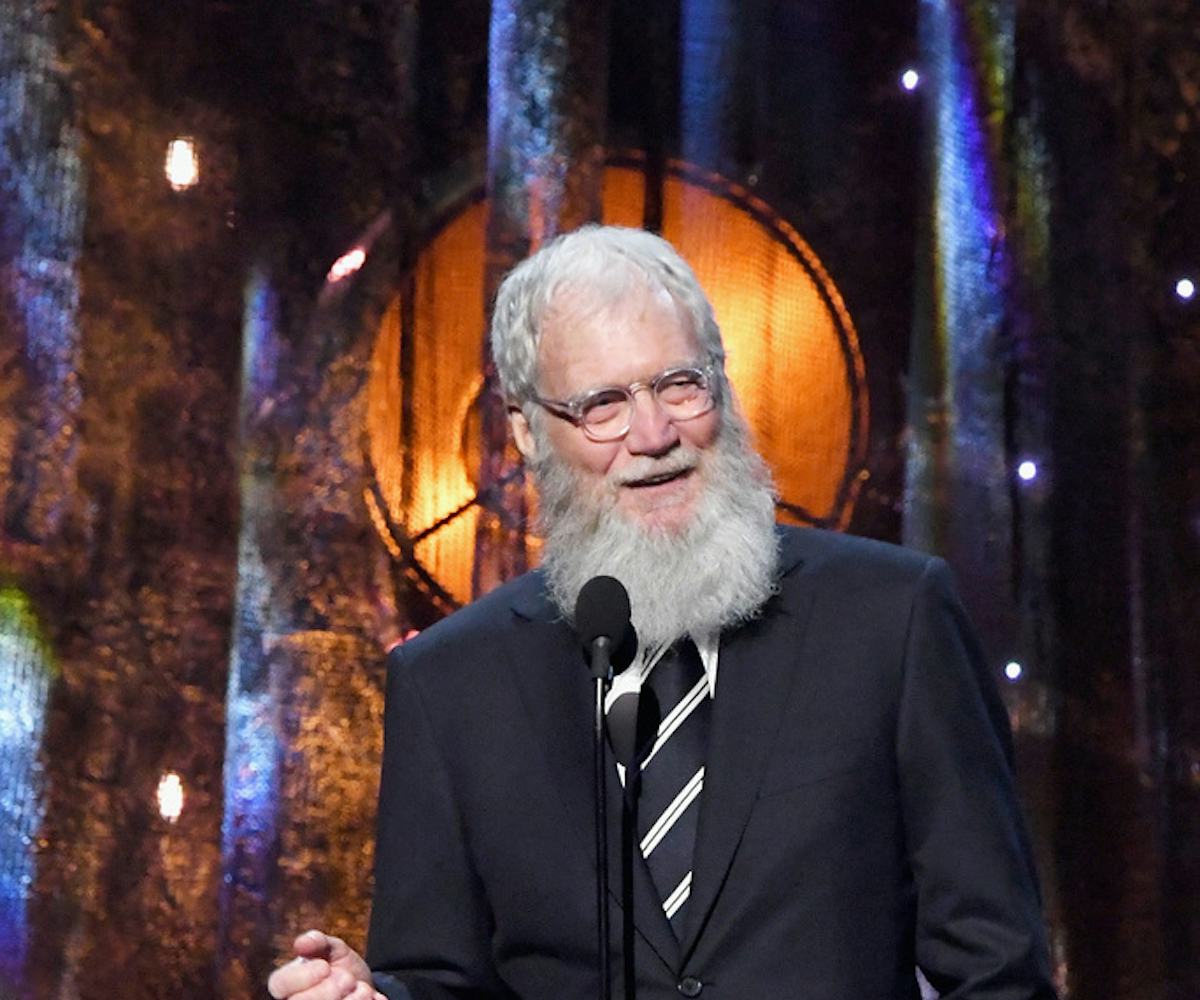 Photo By Mike Coppola/ Getty Images.
David Letterman Is Coming Out Of Retirement To Host A Netflix Series
After two years, David Letterman is coming out of retirement. It was announced today that the former late-night host is signing on to do a series with Netflix.
The program will include "in-depth conversations with extraordinary people" (who those people are hasn't been revealed yet), as well as "in-the-field segments expressing [Letterman's] curiosity and humor." Letterman said in a statement, "I feel excited and lucky to be working on this project for Netflix. Here's what I have learned, if you retire to spend more time with your family, check with your family first. Thanks for watching, drive safely."
After three decades in the business, Letterman has made a very strong mark on the industry. "David Letterman is a true television icon, and I can't wait to see him out in the wild, out from behind the desk and interviewing the people he finds most interesting," Ted Sarandos, Netflix's CCO, said in a statement. The six-episode series will premiere in 2018. As for whether Letterman's I'm-in-retirement appearance will follow him, Sarandos says, "We'll have to see if he keeps the beard."