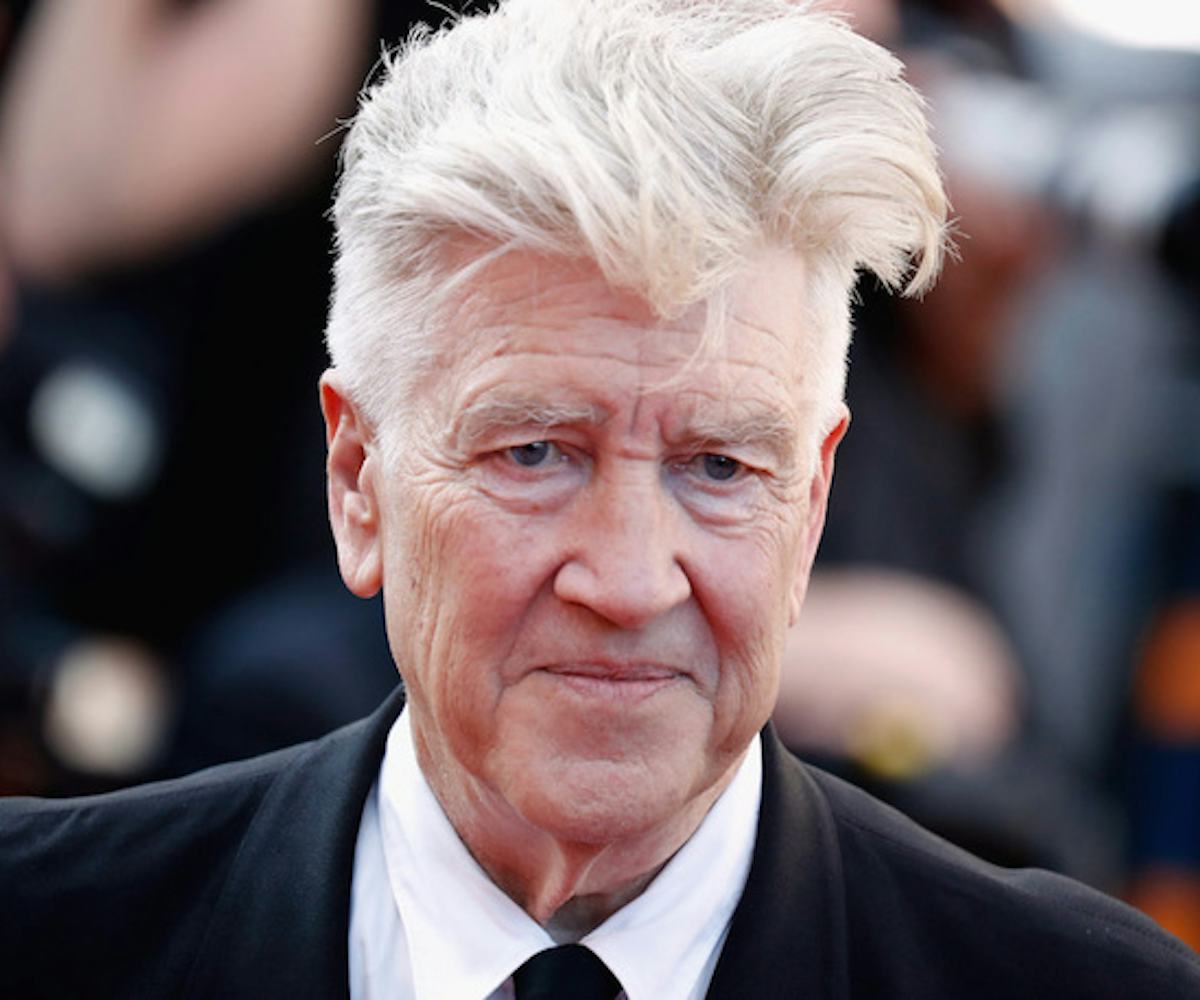 Photo by Tristan Fewings / Getty Images
The Ultimate David Lynch Art Exhibition Is On The Way
Brb, buying plane tickets to Poland
Every Sunday has been somewhat empty, although certainly less nightmarishly surreal, since the conclusion of David Lynch's 18-part masterpiece Twin Peaks: The Return. But those with an owl-shaped hole in their hearts now might have something to look forward to: The visionary director will be showcasing 400 original pieces of art in an upcoming exhibition in Toruń, Poland.
According to IndieWire, the showcase of Lynch's work will be part of The International Film Festival of the Art of Cinematography, also known as Camerimage. The festival, now celebrating its 25th anniversary, has selected Lynch as their honorary guest.
Titled "Silence and Dynamism," this collection of Lynch's work will be the largest ever shown by the artist, and draws on works from his personal collection and American, French and German galleries. The art on display will stretch across a variety of mediums, including oil paintings, watercolors, drawings, lithographs, photographs, music pieces, commercials, short films, and music videos and will cover the entirety of Lynch's career from 1950 to present day.
"Silence and Dynamism" will run from November 12, 2017, to February 18, 2018, at the Centre of Contemporary Art "Znaki Czasu" in Toruń.
As for the future of Twin Peaks? It's unclear if Lynch has any plans to continue his decade-spanning magnum opus. Showtime, meanwhile, would be eager to have him back: "A lot of people are speculating but there's been zero contemplation, zero discussions other than fans asking me about it," said Showtime president and CEO, David Nevins, to Deadline. "The door's always open to David Lynch, whether that would lead to another season, I don't know if he wants to do it."
How much does a plane ticket to Poland go for?