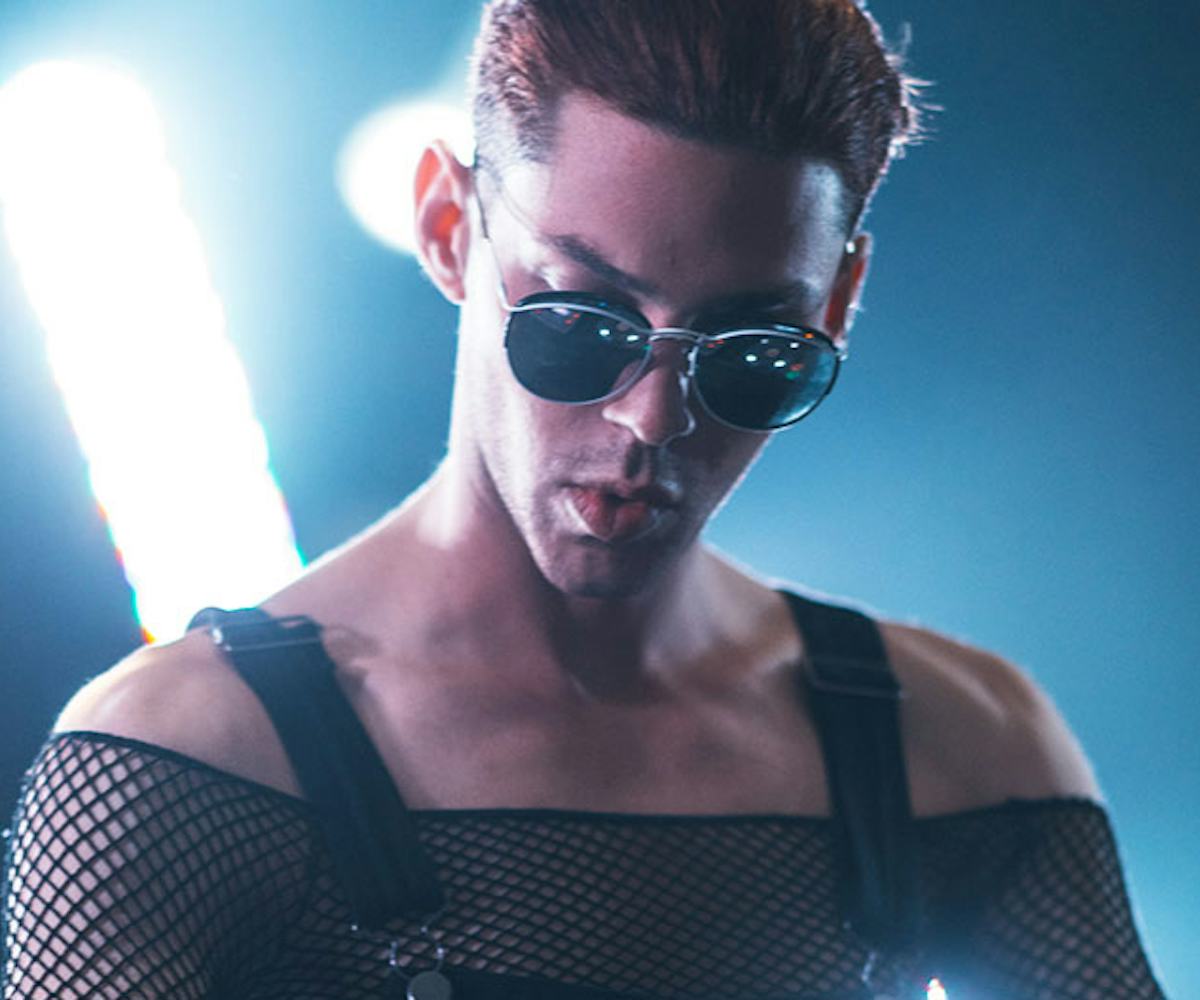 Photo by Jay Tovar
The Coolest People We Saw At Day For Night 2016
Down the rabbit hole we go
Day For Night is a peculiar festival. Not only because it falls outside of traditional festival season, but because when it says it's a music and arts festival, it means it. In fact, after spending the weekend down in Houston, Texas, music seemed to come second. Art truly triumphs at Day for Night; light installations are the destination the same way Calvin Harris is at Coachella. And, as a result, it pulls a crowd unheard of at music festivals. (Sorry, flower crown princesses!) The 15 light installations scattered around Day for Night's grounds are made for Instagram heaven. Wonderland is real, and it's called Day for Night festival. Fall down the rabbit hole in our exclusive gallery, below.
"I come alive in the nighttime."
TFW you want to channel Lady Gaga's Monster Ball look while rocking a nurse vibe and harness.
DJ Windows 98—aka Arcade Fire's Win Butler
Kam Franklin for the win!
Chain mail me, baby.
Chelsea Wolfe giving us all the inspiration we need to keep wearing all black this season.
Gemini feeding with BANKS.
That outfit from slide nine still bangs without the coat.
Shine bright like a diamond-shaped bow.
Nick Murphy
A moment with Blood Orange.
A different kind of red light district with ODESZA.
Double-double, toil and trouble.
The higher the platform, the closer to...
Run The Jewels
Ariel Pink's sunnies, though!
Ground control to Major Tom.
Flashing lights, lights, lights, lights.
The pins do the talking.
Western gothic.
A coat to boot the house down in.
Mykki Blanco is fearless.
Bow down.
RZA!
Christine Renee
"What cold?" —Little Dragon's Yukimi Nagano
Let's talk about the greatness that is SOPHIE.
Travis Scott's antidote.
Arca, a true creature of the night
An aesthetic to end all aesthetics.