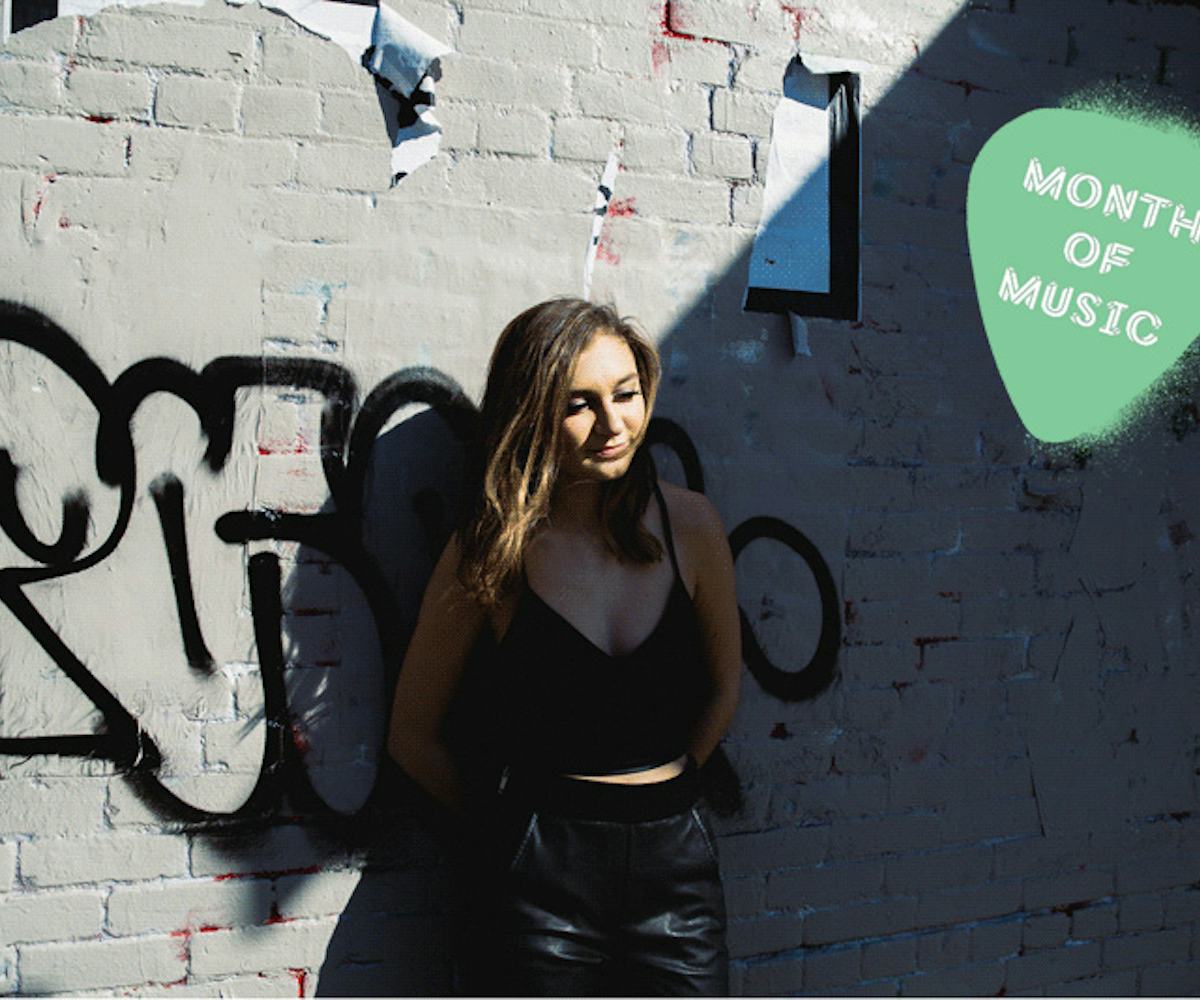 Photographed by Kara Smarsh
Daya Is A Pop Princess In The Making
We share music because we want to connect with others on a deeper level. We want to relay and relate to a message that can't be said with just words. This April, NYLON is dedicating six days a week to introducing you to new artists and budding favorites. With interviews and GIF portraits done down at SXSW, NYLON's Month of Music is an exercise in finding aural pleasures outside of the Top 40. It's an exercise in challenging you and ourselves to not stick to one genre. But above all, it's a celebration of bold voices and sheer talent. Enjoy.
Picasso once famously said, "Youth has no age." Today, that rings truer than ever and can even be extended into stardom. At just 17 years old, Daya (real name: Grace Tandon) has reached a level of success most recording artists can only dream of. Her breakout single, "Hide Away," has gone platinum, she's featured on The Chainsmokers' latest single, "Don't Let Me Down," she's becoming an awards show darling, and she doesn't even have a full-blown album out. Damn. Talk about talent. Daya's currently working on her album—a follow-up to her Daya EP—and casually performing at the White House in between. With a voice as robust as it is unique and a knack for making chart-topping hits, like "Sit Still, Stay Pretty," Daya is already a force to be reckoned with. Watch her space. This self-described "HBIC" is ready for the big leagues.
What song of yours fits the following situations?
Getting Ready In The Morning?
"Sit Still, Look Pretty" because it empowers. I feel so confident when I perform it.
Me Time?
Definitely "Back To Me." It's more nostalgic.
Hooking up?
"Legendary," definitely.
Can you recall a moment in your life—whether it's a song, a show, a video—that convinced you, you wanted to be doing music?
I saw my first concert when I was 8. It was Coldplay. I remember Chris Martin playing the piano and belting to 50,000 people. It was crazy. I knew I really wanted to do it.
If any artist, dead or alive, could cover your music, who would you want it to be?
That's a tough one. I would want it to be Amy Winehouse. She had a unique and different sound. I would want to hear her take on it.
Have you ever been starstruck?
I don't really get starstruck that much, but I did freak a little when I met Tori Kelly. I love her voice so much and she's a major talent. We've done a ton of shows together, but the first time I met her was crazy.
At the end of the day, how do you wind down and ground yourself?
I usually listen to music in my bed. I just chill.
Photographed by Kara Smarsh