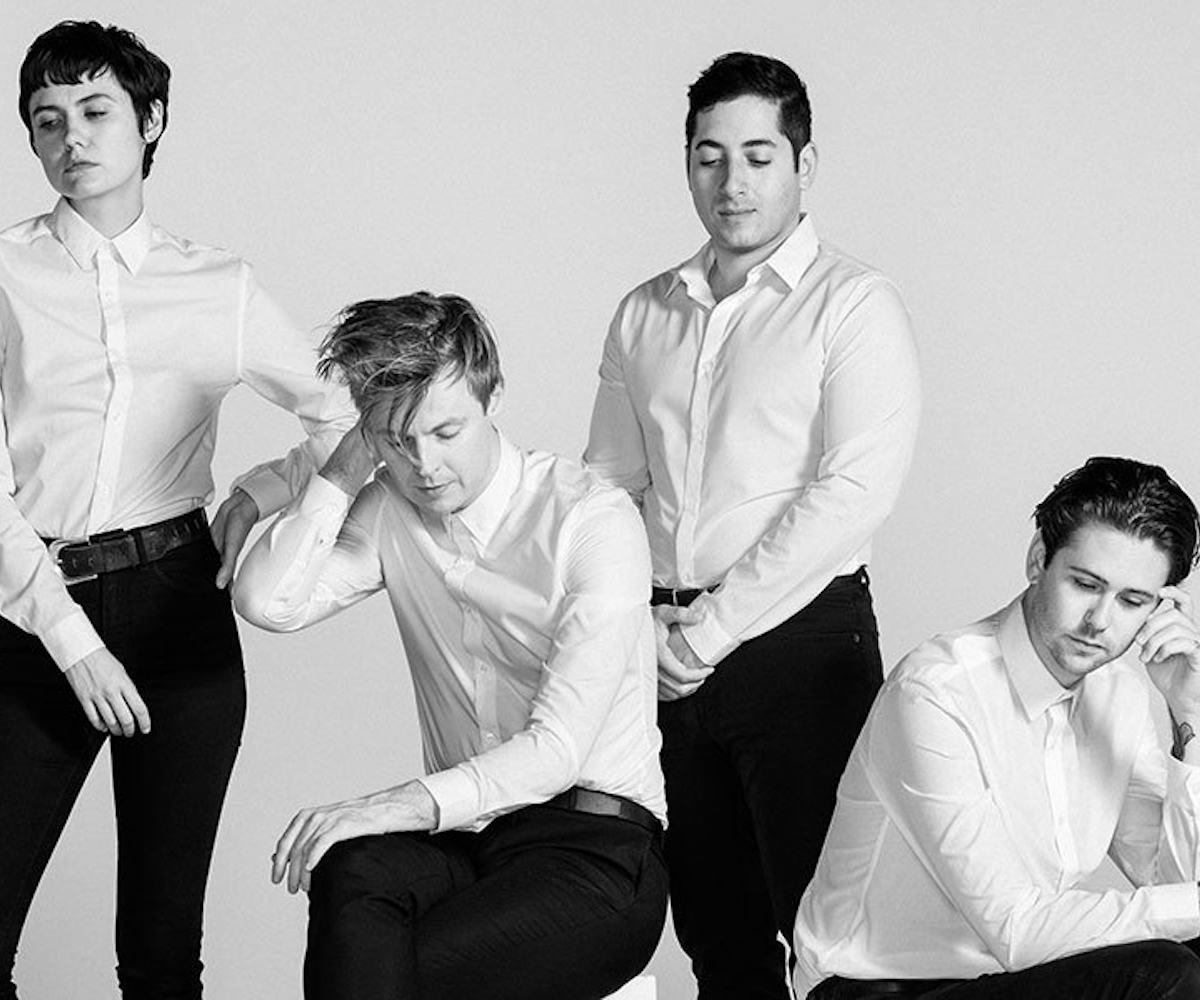 Photo by Casey Curry
Dear Boy's New Song Is For All You Young Lovers
Los Angeles four-piece Dear Boy is making mixtape love songs for the streaming age. Perhaps it's just me, but there's something about Dear Boy that brings to mind earnest crushing on someone during a picturesque fall season. They've got that college radio type of cool that easily puts their sound alongside that of Death Cab for Cutie and Stars. And with lyrics that find freedom in daydreaming, like those in "Love Interest," Dear Boy has positioned themselves as a band worth indulging your youthful abandon with.
"Love Interest," which premieres below, is an ode to those clumsy years of young adulthood. "We wanted to write something recklessly optimistic about love and the joys of being out of your depth," Ben Grey, Dear Boy's singer and guitarist, says.
Indeed, "Love Interest" combines Jimmy Eat World introspection with pop elements not heard since The Format. Who among us hasn't fantasized about being that person who carries their lover home when they're too tired or how life would suddenly improve with a certain partner? It's a tale as old as time, one that knows no age and yet remains indefinitely relatable. For Dear Boy, it's a high point in a career that's only getting bigger. 
Listen to "Love Interest," below.