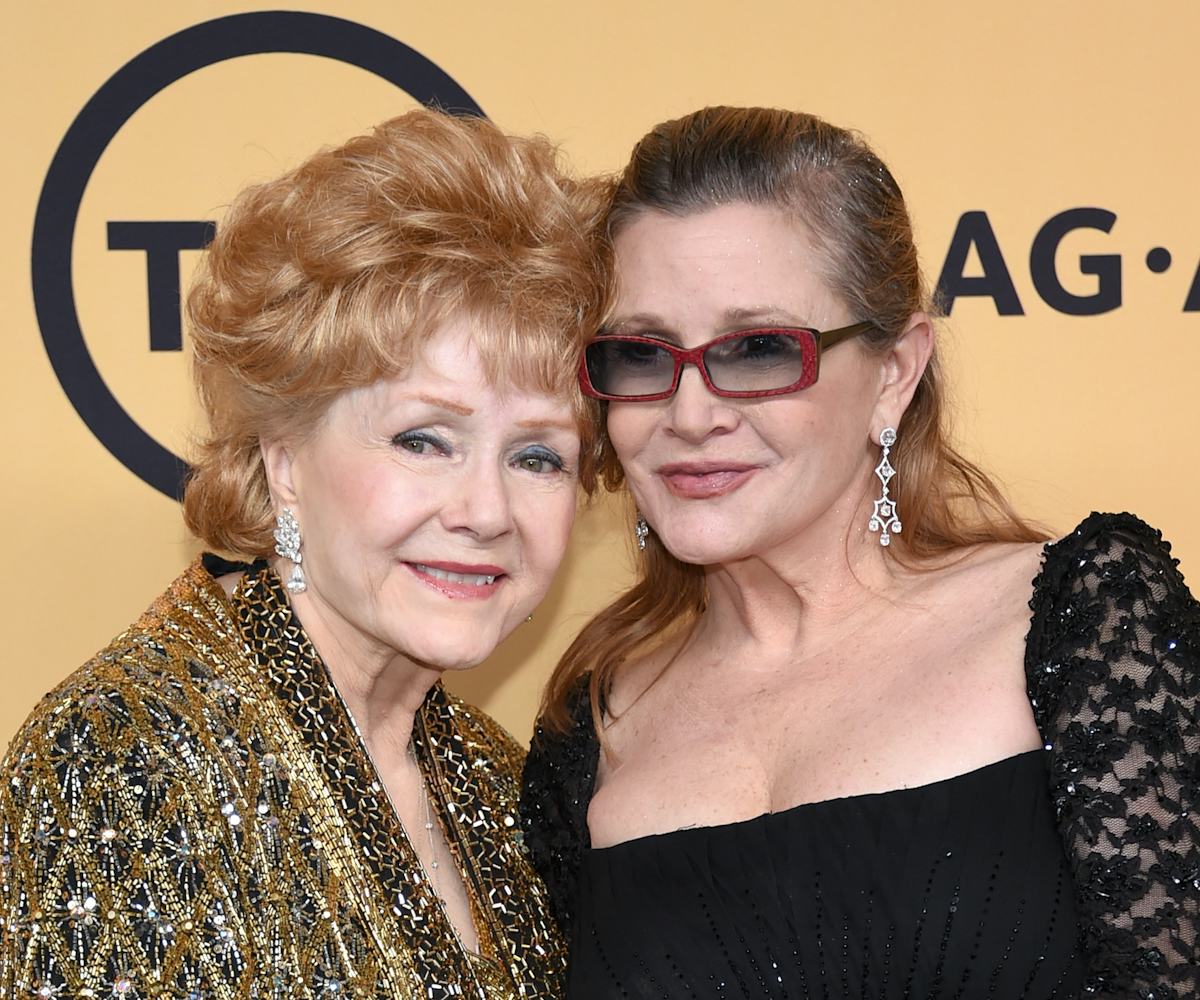 Photo courtesy of Ethan Miller / Getty images
Carrie Fisher's Mom, Debbie Reynolds, Dies At 84
'She wanted to be with Carrie'
Just one day after her daughter, Carrie Fisher died, Hollywood icon Debbie Reynolds has also passed away at the age of 84. TMZ first broke the news on Wednesday, that Reynolds had succumbed to complications from a stroke she suffered earlier in the day. Many on social media suggested that Reynolds died of a broken heart, something her son, Todd Fisher, all but confirmed in a statement to Variety. "She wanted to be with Carrie," he said.
Reynolds was one of the last remaining stars from Hollywood's Golden Age, an era when actors worked under the studio system, which meant they were beholden to contracts with industry giants like Paramount, Warner Bros., and MGM. Reynolds first rose to prominence while under contract with MGM, where, as a 19 year-old ingénue, she starred in the seminal musical Singin' in the Rain.
Reynolds would eventually become one of her generation's most irrepressible talents, the kind of rare triple threat you just don't see too much of anymore. After earning an Oscar nod for Best Actress for her performance in 1964's The Unsinkable Molly Brown, Reynolds began moving towards television, where she became a fixture on shows like The Love Boat, Rosanne, and Will & Grace.
And while her personal life saw a series of ups and downs, her relationship with her daughter—though at times tumultuous—continued to endure. After Fisher's death, Reynolds took to Twitter to thank "everyone who has embraced the gifts and talents of my beloved and amazing daughter." She added that she was grateful for the "thoughts and prayers that are now guiding her to her next stop." 
Now, those same kind of messages are pouring in for Reynolds, as the Hollywood community mourns the loss of another giant. "I can't imagine what Carrie Fisher and Debbie Reynolds' family are going through this week," Ellen DeGeneres wrote on Twitter. "I send all of my love." Debra Messing, who played Reynolds' daughter on Will and Grace, tweeted that she was heartsick. "Debbie went to be with Carrie," she wrote. "It's such a devastating 1,2 punch. She was my "mom" for years & I loved her dearly.A legend." See more celebrity reactions to Debbie Reynolds' death below.