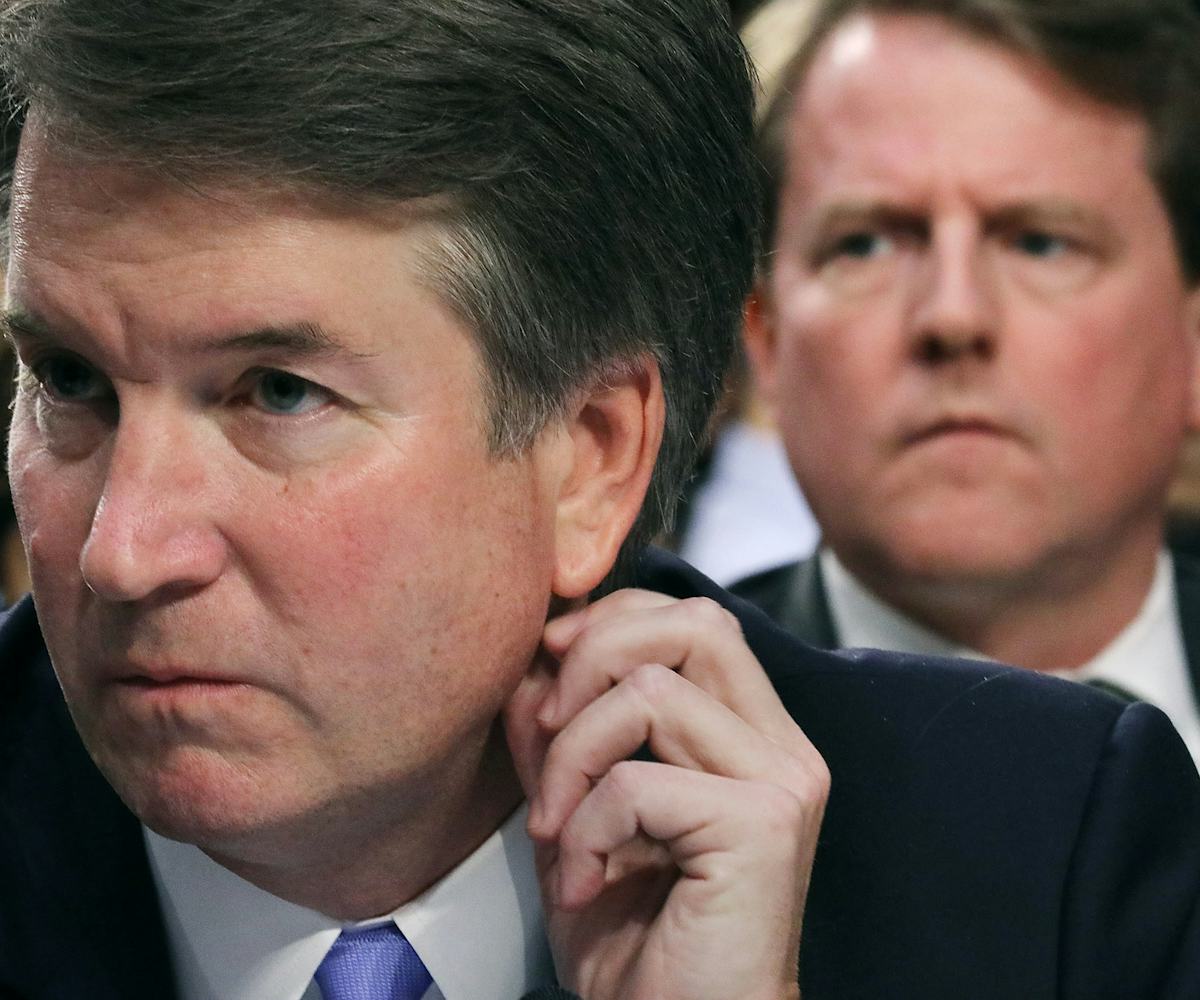 Photo by Chip Somodevilla/Getty Images
Brett Kavanaugh Has Been Accused Of Sexual Assault By A Second Woman
Another woman has come forward with a story of Supreme Court nominee Brett Kavanaugh sexually assaulting her. According to a new report from The New Yorker, Deborah Ramirez claims that she was assaulted by Kavanaugh while they were at college. Ramirez attended Yale with Kavanaugh, where he allegedly exposed himself to her at a dormitory party, then "thrust his penis in her face, and caused her to touch it without her consent as she pushed him away." She is now calling for an FBI investigation into her claim.
Ramirez recounts that she and a group of students, including Kavanaugh, were playing a drinking game at a dorm party, where they would choose who drank next. Ramirez claims that she was chosen multiple times, and became incredibly intoxicated—she was on the floor, slurring her words, when a male student put a fake plastic penis in her face, while two more male onlookers stood by. Then, she claims, a third male student, who she believes to be Kavanaugh, exposed himself to her. The students laughed at her confusion, and one even told her to "kiss it." "I was embarrassed and ashamed and humiliated," she says. She then remembers seeing him pulling up his pants, and someone yelling down the hall, "Brett Kavanaugh just put his penis in Debbie's face."
The New Yorker's Ronan Farrow and Jane Mayer contacted dozens of Ramirez's and Kavanaugh's classmates to comment on the allegation, and one student who declined to be named recalled that he heard about the incident from another student in the day or two after the party, and is "one-hundred-per-cent sure" that it was Kavanaugh who exposed himself to Ramirez. This student remembered Kavanaugh's friend group as one who "often drank to excess," and that Kavanaugh was "'relatively shy' until he drank," and "could become 'aggressive and even belligerent'" when intoxicated. Other students confirmed that they also remembered the incident being talked about, but didn't remember names involved. His close college friends deny these claims.
Ramirez was hesitant to come forward with the allegation, as she had been drinking and therefore knows that there are gaps in her memories. With the treatment that Christine Blasey Ford has been given by the GOP regarding her own memory gaps, it's no surprise that Ramirez was scared into silence. In fact, just hours after the story was published, the RNC sent out an email detailing the "7 very serious problems with the New Yorker Story," one of which is the fact that Ramirez "works toward human rights, social justice, and social change." Apparently, even the White House acknowledges that Kavanaugh's appointment to the Supreme Court will constitute a threat against human rights and social justice.