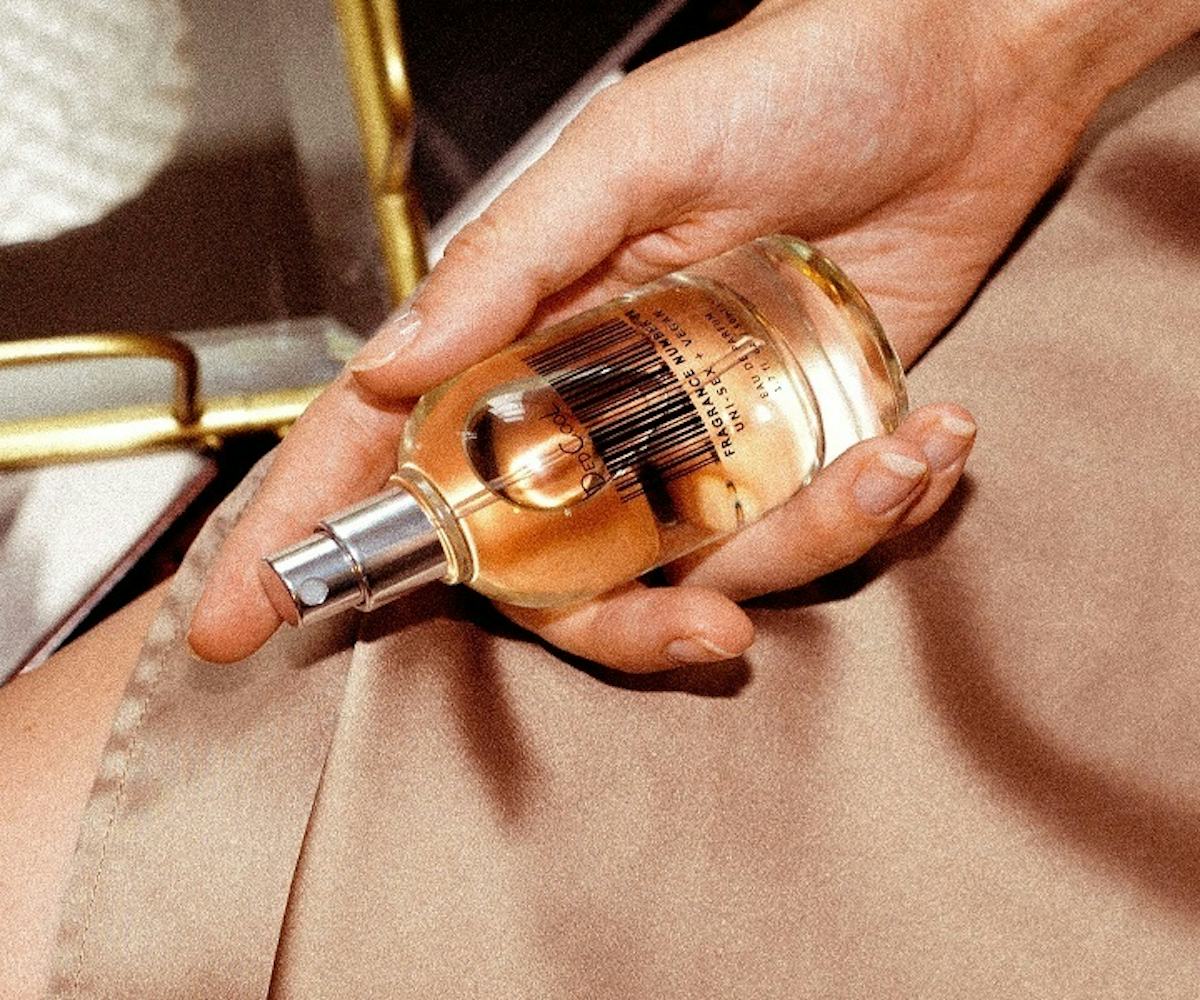 All photos courtesy of DedCool
How DedCool Is Disrupting The Fragrance Industry
Not your grandmother's perfume
"As a child, I collected all the mini samples from the department stores. I loved fragrances so much, but never could translate them to my personal scent," says Carina Chazanas, founder of rising fragrance line DedCool. Chazanas's preoccupation with fragrance, identity, and how the two intersect, has followed her through her 21 years as a Los Angeles resident. Then, in June 2015, her prevailing interests became something more: She created her own line of unisex, vegan, cruelty-free, and non-toxic fragrances. Labeled "01" through "05," it's as though DedCool's stripped identity is a tool in helping the user create their own scent identity, by cutting out the extremely gender-specific marketing that is typical of generic fragrances.
However, Chazanas's personal aesthetic isn't the only thing driving her up-and-coming indie label—she wants to push fragrance forward toward inclusivity. "I wanted to change the way of fragrance by making it 'cool' and natural. I decided there should be no gender attached to fragrance, as I wanted to smell masculine and have a lover smell the same," she says about the mission of her brand. The line's for-all vibe is visualized in the bar code logo, which de-genders the product.
Since DedCool's official launch last year, the original five fragrances have been joined by four super-sized lip balms, called Chazsticks, and two hand creams with the same commitment to clean ingredients and non-gendered use.
While DedCool's minimalist bottles and androgynous scents may perfectly fall in line with the millennial aesthetic, it's only a side effect of Chazanas' goal to disrupt the fragrance industry with her line's startling un-branding, duality, and simplicity. It's rare to see a fragrance label—or any cosmetics label, for that matter—put so much trust in what's inside the bottle that they all but abandon the outside. However, Chazanas' faith in product and user has charmed more than just the indie beauty sphere. Major retailers such as Urban Outfitters, Fred Segal, and Neiman Marcus have already taken on carrying DedCool in stores, just over a year after the brand was founded. Currently, DedCool is also part of the starting lineup of Forever21's beauty shop debut, Riley Rose. 
Check out the brand for yourself at DedCool.com, where you can buy a Chazstick and simultaneously donate to Puerto Rico relief.