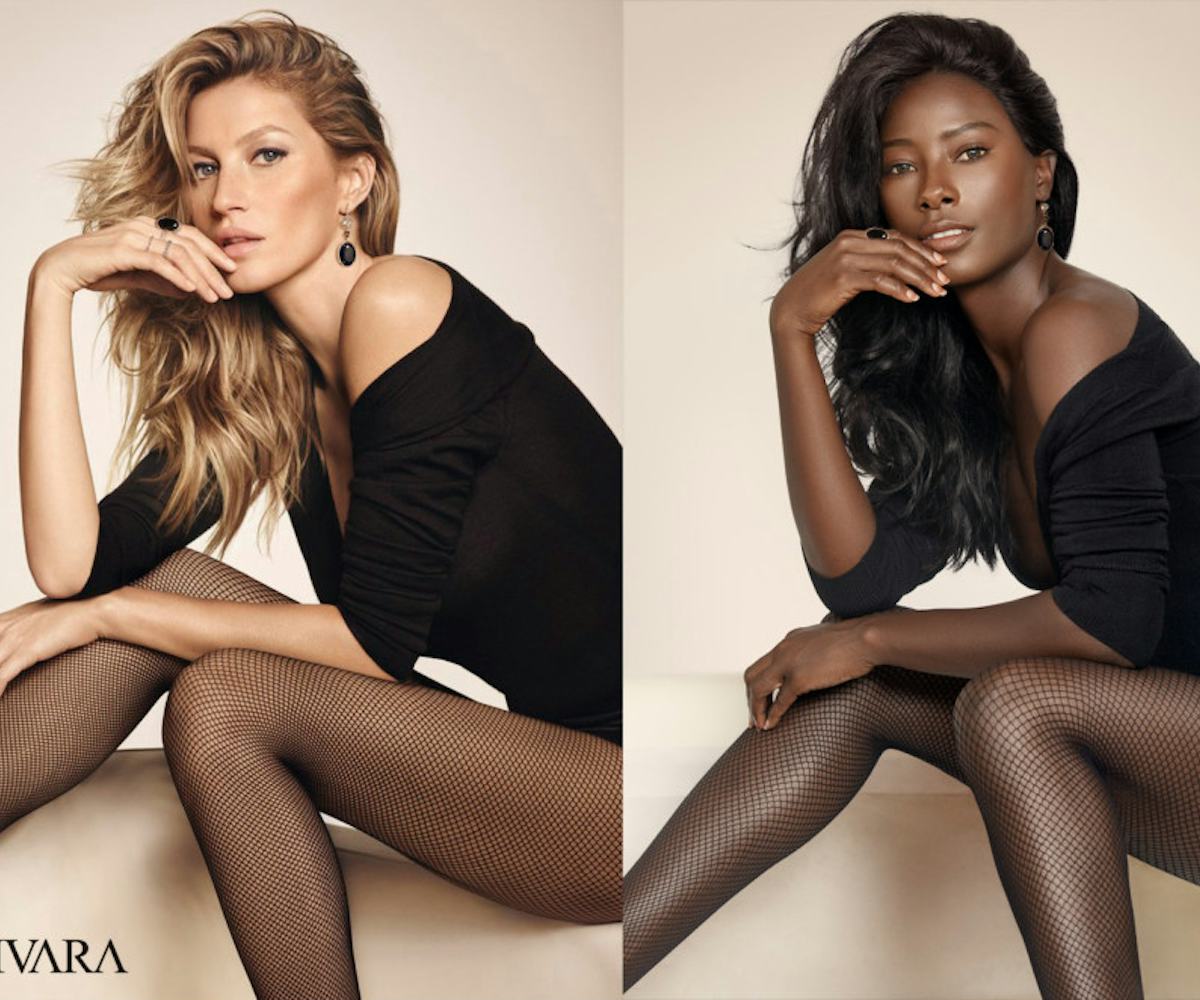 Photographed by Raffael Dickreuter
This Model Reimagined Famous Fashion Campaigns From A POC Perspective
Deddeh Howard is calling out designers for their lack of divesity
Since the beginning of 2016, diversity has been a hot topic in the world of fashion. From Ashley Chew and her Black Models Matter bags to Leomie Anderson's "Black Model Survival Kit," models at NYFW put it on blast. Ajak Deng almost quit modeling because she was sick of dealing with all of the racism that this profession brings with it, which also includes the occasional instance of cultural appropriation.
While we have definitely seen some progress in regard to representation within all aspects of the fashion industry, there is still so much room for improvement. Los Angeles-based model, blogger, and medical student Deddeh Howard reworked some of the most famous fashion campaigns starring white models to show a different perspective that she calls the "Black Mirror Challenge." Howard collaborated with photographer Raffael Dickreuter (who also happens to be her boyfriend) to recreate all seven of the images in a call-out for more diversity, so models of all races can be seen.
Howard further elaborated on the inspiration behind "Black Mirror" in a post on her blog. "In a time where black people too often are in the media for being underrepresented at important events such as the Oscars or make headlines for being targeted by the police I felt it was time to do something positive and inspiring about my race. For too long the negativity seemed to take over in the public eye," she wrote.
Howard is hoping that this project will raise awareness and portray a positive image of black women. She recently wrote the following statement in a post on Instagram, so the project is definitely making a positive impact:
Thank you so much you guys for all the loves and supports, thank you for being present, thank you for standing up, thank you for standing by me, thank you for speaking out with me. It's so nice to see that the world is not asleep, it feel really good to know that, they're so many people out there, that's going through what I'm through, there are people that feels the same. I'm going to keep standing up for us all!! Tag a friend, spread the news my loves because diversity matters.
Check out all of the gorgeous photos of Howard in the gallery, below.