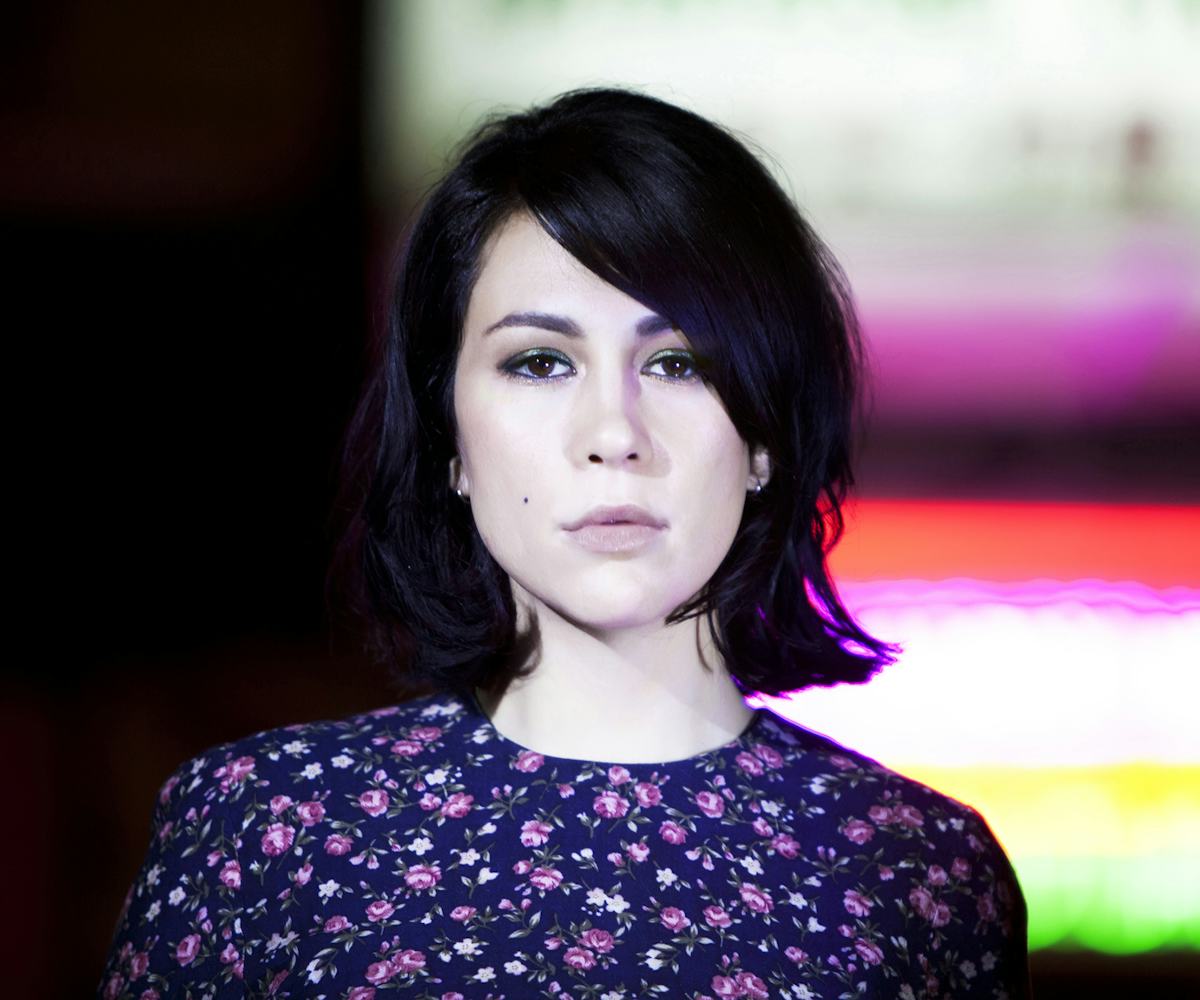 all photos by hector perez
first look: dee dee penny for ardency inn
the dum dum girl does after-hours glam.
I'ts a fact: A good NYC night is a hazy one, filled with blurred memories, neon lights, and some good jams you forgot to Shazam but somehow know you'll come across again in some underground back alley dive. Ardency Inn, the relatively new beauty line rooted in the downtown New York music scene, understands this simple certainty and consistently creates innovative rockstar-caliber beauty products to fuel late night shenanigans.
So it's only appropriate that the brand tapped The Dum Dum Girls' frontwoman Dee Dee Penny as the face of its fall 2014 collection. The campaign, which is inspired by Roman Polanski's neo-noir Chinatown and Sofia Coppola's Lost in Translation, follows a sultry dark-eyed Penny through the Chinatown streets and into a windowless karaoke bar, a situation that sounds all-too familiar to our weekend plans.
Even cooler? The collection features the first makeup product to ever utilize Mānuka honey, a mono floral honey from New Zealand and Australia, resulting in extremely creamy, long-lasting pigments. You can take your pick between 12 awesome shades, ranging from metallic champagnes and golds to bright corals and tangerines.
The fall 2014 collection launches today at 3pm and will be available at select Sephora stores, Urban Outfitters Herald Square NYC, and online at Sephora.com, UrbanOutfitters.com, and ArdencyInn.com. Get a first look at the campaign here!