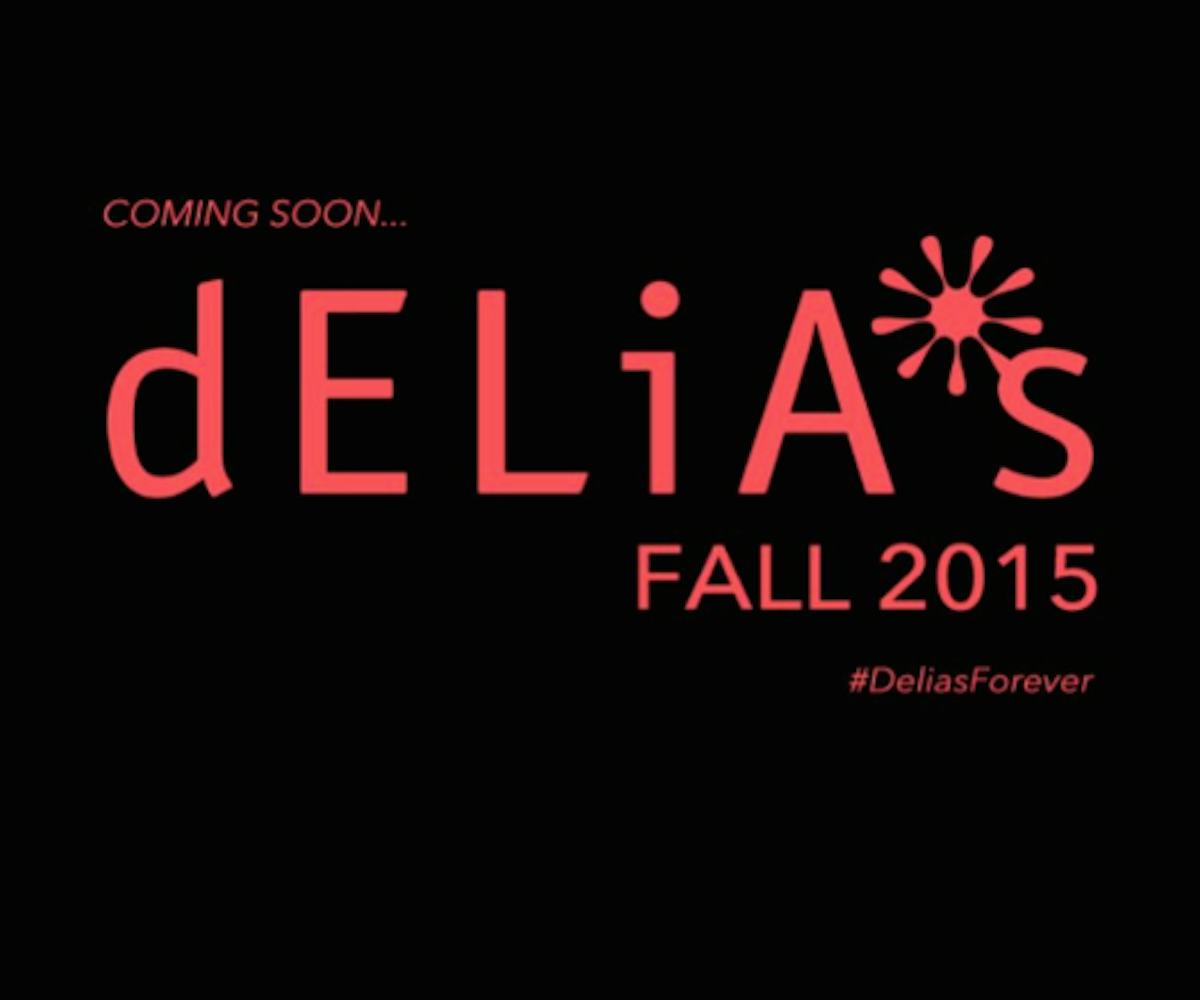 Photo via @delias Instagram
dELiA*s is making a comeback
you have some competition, limited too
While the trends of the '90s and early '00s have been returning to the fashion scene, we could have never imagined the comeback of our most beloved childhood trends would go this far. In the wake of Limited Too's announced resurrection, the ball is now in dELiA*s' court to bring back the nostalgia that is the graphic tees, halter-tops, and other items we miss from our youth (like those inflatable chairs). If you recall, it was announced in April that the brand was relaunching in the fall of 2015—more specifically, August 6.
Today, on an ever-so-fitting #ThrowbackThursday, photos of dELiA*s' highly anticipated revamped collection have surfaced. From the few images that have been released of soon-to-come items, it seems like dELiA*s is modernizing its style to relate to the new generation of tweens. There are Emoji involved, because of course. Emoji keep with the quirky, youthful charm that makes dELiA*s dELiA*s. Check out the new collection ahead!
Yes dELiA*s, we missed you and your graphic tees, too.
We're feeling more *praise hands emoji* than *whatevs emoji* about these tees.
Pretty in pink never goes out of style.
Faux fur, graphic tees, and denim? Sold.