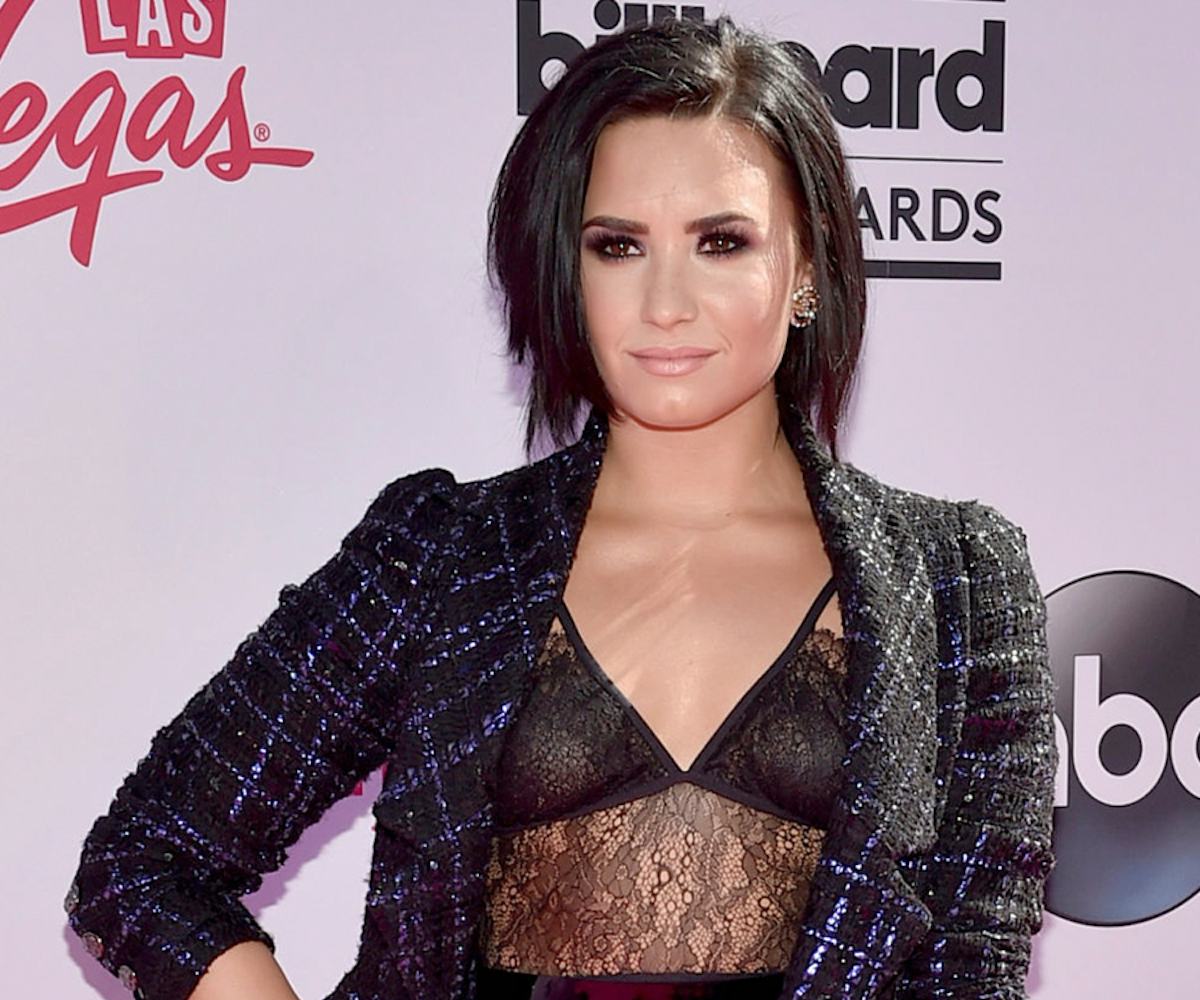 Photo by David Becker / Getty images
Demi Lovato's New Single Is A Sexy, Shimmering Anthem
Is this our Song of the Summer?
Demi Lovato sure knows how to make a splash. The singer announced her brand-new single "Body Say" Friday, with some artwork that leaves very little to the imagination. In the image, Lovato, who has long championed the importance of high self-esteem, appears on a white bed with her back to the camera. The only piece of clothing in the shot is a lace bra strewn across the bed in the foreground. Yes, she's confident, and she wants you to know it.
According to Lovato herself, she wrote and recorded the song just a couple of weeks ago, and wanted to get it to her fans immediately. "What's the point of waiting anymore," she wrote on Twitter. The song is a mid-tempo dance anthem that finds Lovato in full seductress mode. "You can touch me with slow hands/ Speed it up baby, make me sweat," she sings over a shimmering, head-stomping beat.
Lovato kicked off her Future Now tour with Nick Jonas Wednesday in Atlanta, and as expected, she performed "Body Say," officially launching its campaign to become your Song of the Summer. "Body Say" is currently available on Spotify and Apple Music. Listen below.