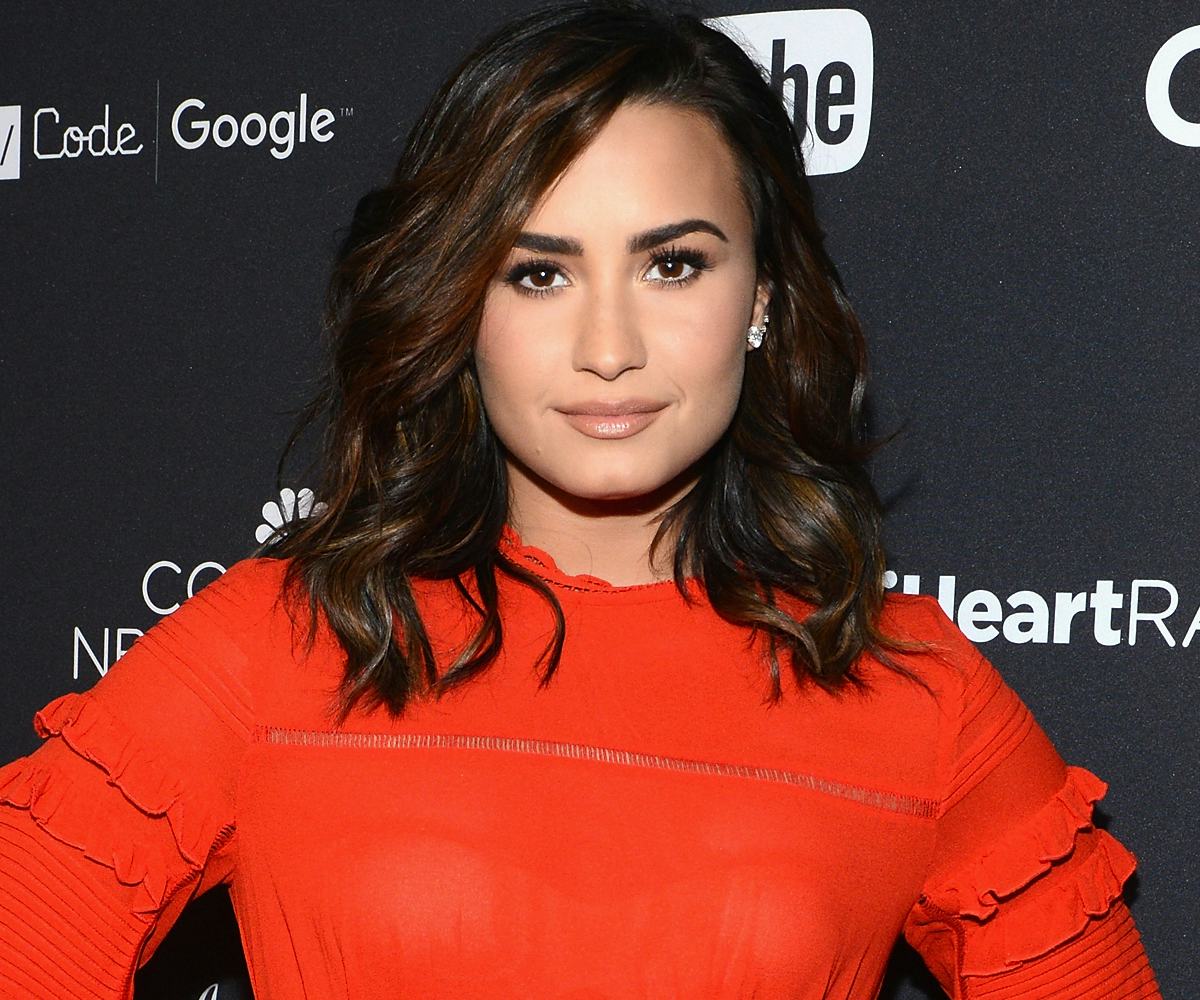 Photo By Noam Galai/Getty Images For Global Citizen.
Demi Lovato's Friend Defends Herself After Receiving Death Threats
Fans are blaming Lovato's friends for her alleged overdose
Demi Lovato's longtime friend and backup dancer Dani Vitale has issued a statement asking fans not to blame her or Lovato's other friends for the singer's alleged drug overdose.
Taking to her Instagram on Sunday night, Vitale wrote, "Like all of you, I have nothing but love in my heart for her. There is no need for negativity towards the ones who care about Demi at this time."
"I know you're all feeling lost without her at this moment in time," she continued. "Remember that you have always been a community of Lovatics who LOVE. Please remember that when you take out your phones and start typing. Remember that we all love her more than we can ever put into words. Please continue to send her love during her recovery."
Vitale also said that, while she wasn't with Lovato when the incident occurred, she is with her now "and will continue to be because she means the world to me just as she does to all of you."
According to TMZ, prior to the alleged overdose, Lovato was celebrating a friend and backup dancer's birthday in West Hollywood. (Radar Online later reported that the celebration in question was for Vitale.) Lovato and her friends were allegedly partying all night before paramedics were called to her Hollywood Hills home on the morning of July 24. TMZ also reported that "the partygoers were nowhere in sight" when help arrived.
According to Yahoo, the connection between Vitale's party and Lovato's hospitalization has led fans to blame Vitale for the incident, with a comment on Vitale's Instagram asserting that the dancer: "left demi dying on the floor because she didnt want to get arrested." According to other reports, Vitale has also been on the receiving end of death threats from fans.
Others also slammed Lovato's larger circle of friends for allegedly "leaving her."
"TO THOSE OF YOU WHO WERE 'FRIENDS' AT DEMI LOVATO'S HOUSE: I AM TRULY DISGUSTED AND DISSAPOINTED [sic] IN YOU FOR LETTING HER GET TO THAT POINT," one fan wrote. "HOW DARE YOU CALL YOURSELF A FRIEND!!! A 'REAL' FRIEND WOULD NOT HAVE LET THAT HAPPEN!"
However, what's been most disturbing is the criticism surrounding Lovato's friends for carrying around Narcan, an emergency treatment for narcotics overdoses, which a source told People they keep "on hand for such situations." TMZ reports that law enforcement confirmed Lovato was treated with Narcan at home. According to an Us Weekly source, one of Lovato's friends administered Narcan following the overdose. But to some people, saving Lovato's life made this person a bad friend.
"I'm sorry but Demi lovato's friends were carrying around narcan because they knew she would od?!?" a Twitter user wrote. "What in the terrible friendship is going on???"
This type of criticism is misguided and reflective of the stigma surrounding drug use—a stigma which can lead to death. If you are aware that you or your friends have a narcotics problem, it is responsible to have Narcan on hand. In Lovato's case, Narcan was likely instrumental in keeping her stable until first responders arrived. It's impossible to know what would have happened without it, but the end result could have been tragic. 
Lovato has been open about her battle with addiction, as well as the ups and downs of her sobriety. 
"Demi was never really clean and sober from all of her demons," an insider previously told People. "She has been fighting depression and anxiety for quite some time—and is still in such a dark place. She was sober for a while, but not completely sober for six years."
If you or someone you know is in need of help, please contact the SAMHSA substance abuse helpline at 1-800-662-HELP.