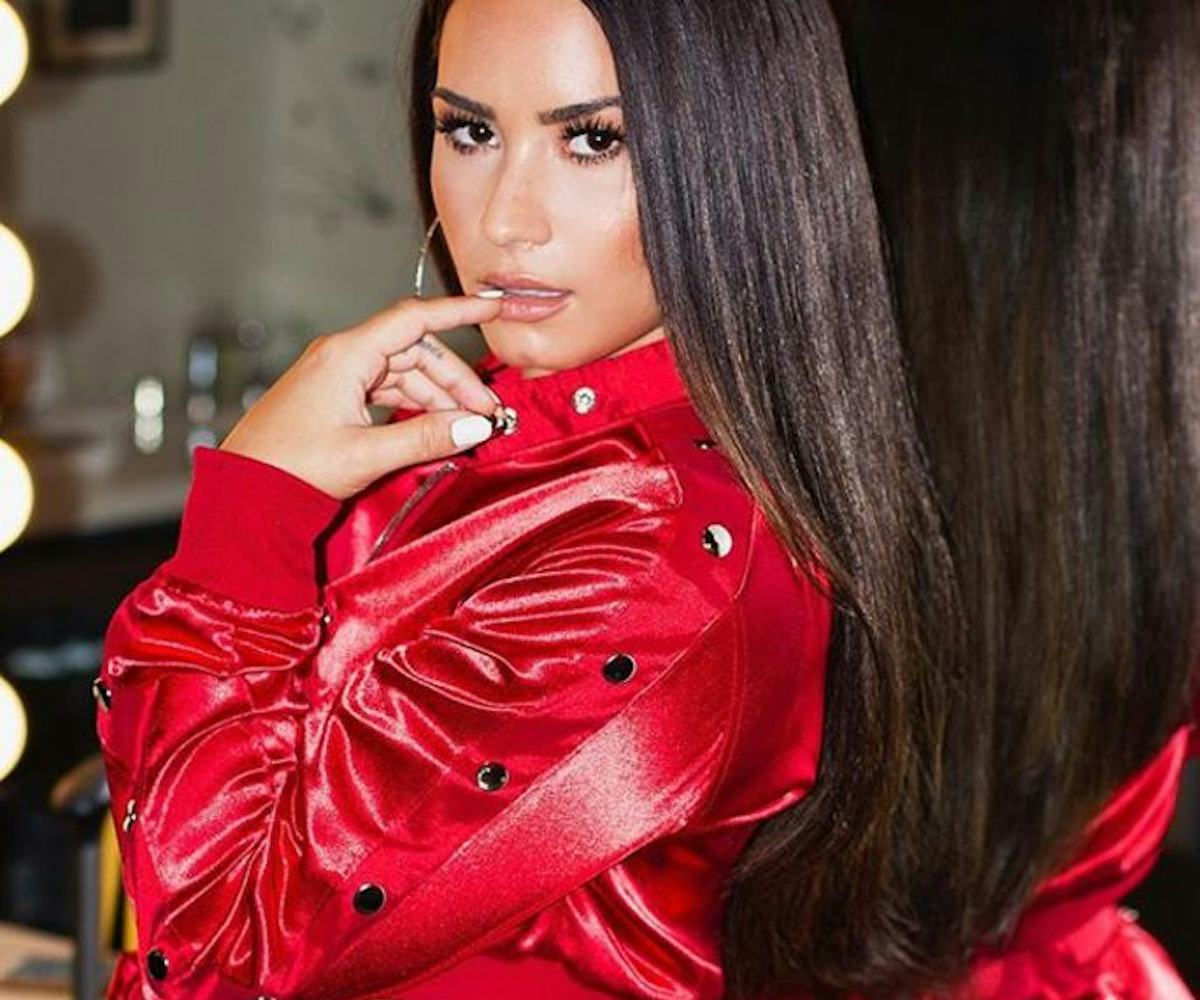 photo via instagram.com/demilovato
Demi Lovato's Mystery Lover Gets Her All Hot And Bothered In New Single
Stream "Dirty Sexy Love" now
Just because Demi Lovato refuses to talk about her sexuality, doesn't mean the singer won't drop a sultry single on the subject. Earlier today, the superstar released a catchy, synth-heavy new tune called "Sexy Dirty Love," and it's just as arousing as the title suggests.
Earlier this week, Lovato made headlines after Huffington Post editor Noah Michelson tweeted a link to an article titled "Demi Lovato's Reason For Refusing To Talk About Her Sexuality Is Total Bulls**t," in response to an interview the singer gave to PrideSource.com about why she doesn't like discussing her sexuality. "I like to keep my personal life as private as possible when it comes to dating and sexuality and all that stuff just because it has nothing to do with my music," she said in the interview. 
But when Michelson's article went viral, it prompted a response from Lovato herself. See the exchange below.
All of this is to say, if you were hoping for a small hint as to whom Lovato might be referring to in her provocative new song, don't hold your breath. The single highlights inclusive, gender-neutral lyrics about an elusive lover, including this sexy gem: "Hittin' me up late always be blowin' up my phone/ I'm lying awake wonderin' why I'm still alone/ Lord knows I am sinning, please forgive me for my lust/ Sending pictures back and forth, babe, I'm craving your touch." Regardless whether the lyrics are inspired by a person or just the feeling of lust, it'll certainly get you hot and bothered.
But, if you're that curious, take the Lovato's suggestion and watch her new docu-series, Simply Complicated, on YouTube October 12. In the meantime, prepare yourself to get in the mood with her new track, below.