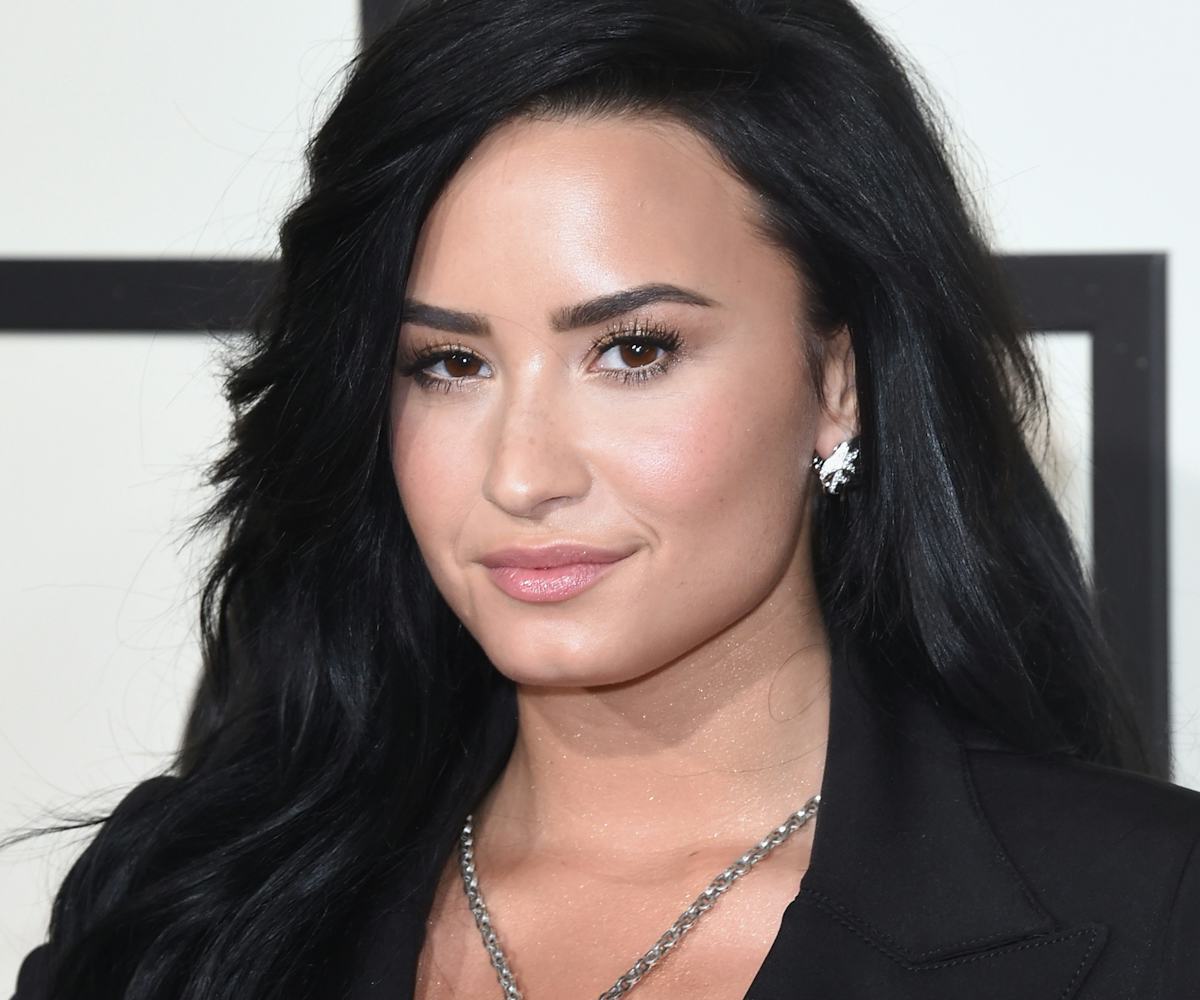 Photo by Jason Merritt/Getty Images.
Demi Lovato Celebrates Four Years Of Sobriety
Demi Lovato is celebrating an important personal holiday today, the four-year anniversary of her sobriety. Lovato went into rehab following an intervention in 2010 due to drug and alcohol use, an eating disorder, and cutting. She left rehab in 2011, crediting her family for saving her life, and has spent the time since being open and honest about her struggles and acting as a role model not only for legions of fans, but her own sister Madison.
In recent months, Lovato has spread messages on body positivity, released a new video for song "Stone Cold," and even launched a super-affordable makeup line, but today trumps all that, marking four years since she embarked upon the path to sobriety for good. "I can't believe I have 4 years on Tuesday," she tweeted earlier this week. "Anything is possible."
Part of what keeps her on track is boyfriend Wilmer Valderrama, who Lovato thanked last year on this same day. In a sweet Instagram post, she said, "He's loved me the way I never thought I deserved to be loved and with this day marking my 3rd year sober... After sharing my ups, putting up with my downs and supporting my recovery... he still never takes credit and I want the world to know how incredible his soul is." Recovery is a lifelong process, and it looks like Lovato's path is steady, indeed proving that "anything is possible." She once said she wanted to be "a beacon of hope for the next generation," and as she continues to celebrate a sober life, it looks like she's doing just that.