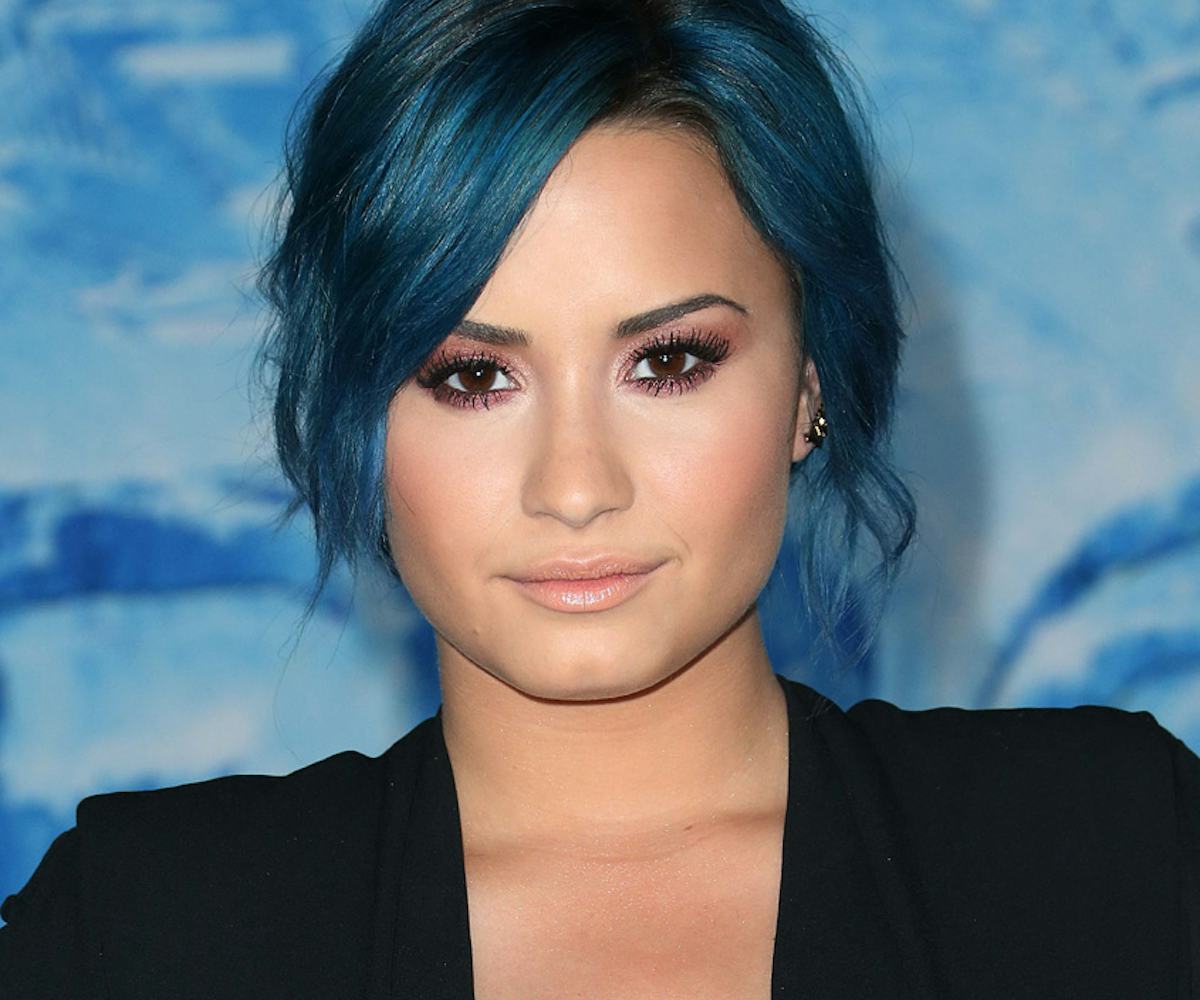 beauty queen: demi lovato
everything's coming up rose gold.
Demi Lovato's bright blue hair might be at the forefront of her beauty look these days, but even that didn't distract from the awesome rose gold eye makeup she sported to the premiere of Frozen. It's just in time for the (early!) launch of Urban Decay's Naked3 palette--not to mention, just in time for the weekend. Can you say, win-win?
SHINE IT: Urban Decay Naked3 Palette, $52 
Dear Urban Decay, did you guys read our minds? In a case of complete perfect timing, the third installment of the beauty brand's famed Naked palette hit stores. And get this-- it's packed with metallic, rose gold shades. Coincidence? We think not. Naked3 has 12 different shades of shimmery and matte neutrals, all in one slick palette. We suggest starting off with "Trick," a bronze-pink hue on both your eyelid and under your bottom layer of lashes. Make sure to extend all the way to you browbone up to, and don't worry about making it too perfect-- the best part about shimmer is the fact that you can mess up and it'll still look natural. 
LINE IT: NYX Studio Liquid Liner, $4.50
Add dimension to your lashes with this super-skinny liquid liner. Make a swoop on your upper lash line, getting thicker toward the end--but not quite branching into cat eye territory. Warning, once it's on, it doesn't budge. 
LENGTHEN IT: Maybelline Volume Express Mascara The Falsies, $7.79
Finally, swipe on a couple coats of mascara, and you're finished! Blue hair optional.