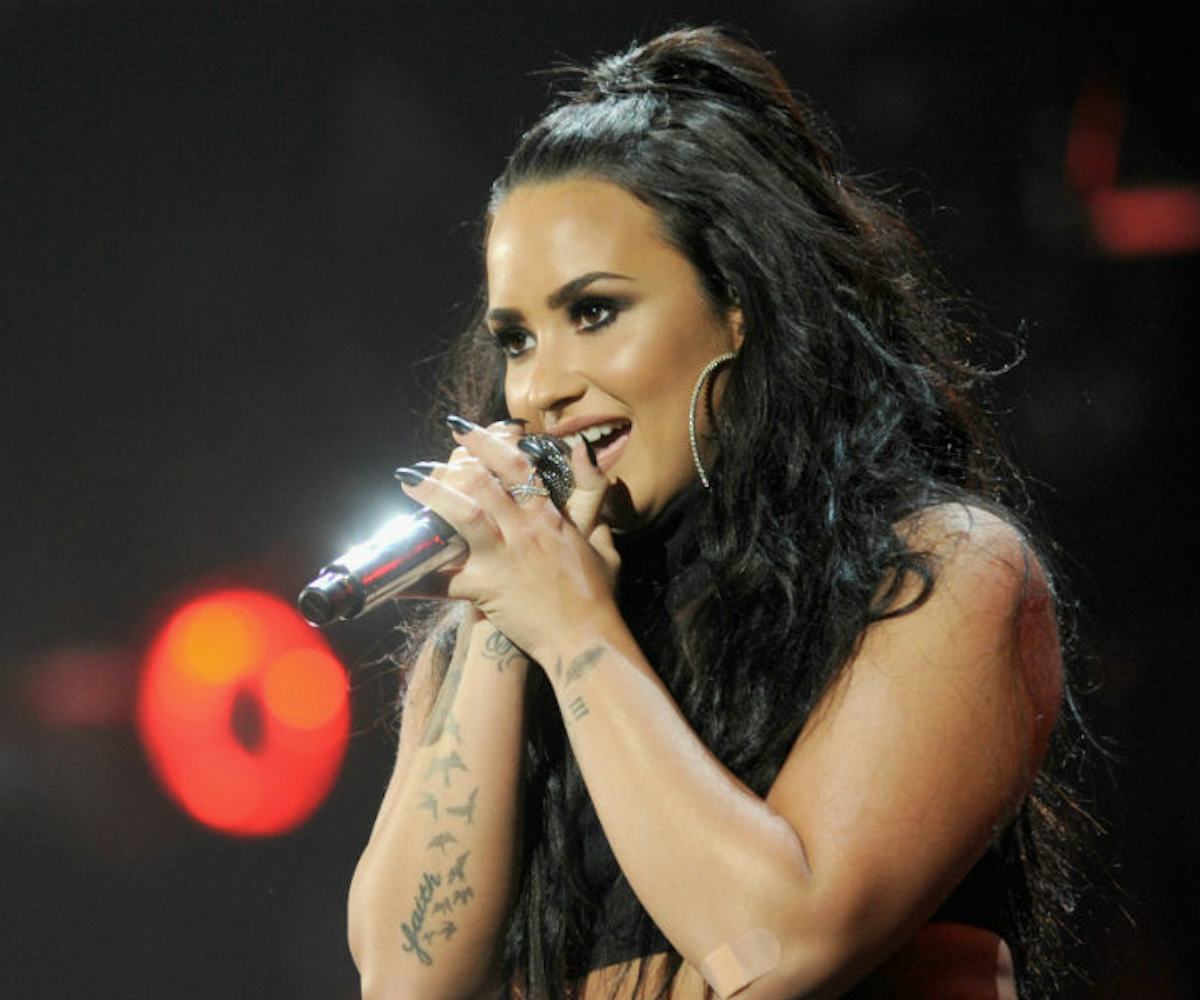 Photo by Timothy Hiatt/Getty Images for iHeartMedia.
Demi Lovato Is Reportedly Awake And With Family
After being hospitalized for an alleged overdose
Update, 7/25/18: Demi Lovato is reportedly awake and with family, according to Rolling Stone. A representative for the singer says that she thanks everyone for the love, prayers, and support. They note that some of the information being reported is incorrect and they respectfully ask "for privacy and not speculation as her health and recovery is the most important thing right now."
Demi Lovato has reportedly been hospitalized for an apparent heroin overdose.
As TMZ reports, law enforcement sources say that the star was transported from her Hollywood Hills home to a Los Angeles hospital and is currently being treated. "We do not know her condition," the outlet writes.
This very sad news comes after the singer recently revealed, in a heart-aching song, that she relapsed. Prior to this, Lovato has been fighting substance abuse for years and had been sober for six. "I'm sorry that I'm here again/ I promise I'll get help," she sings. "It wasn't my intention/ I'm sorry to myself."