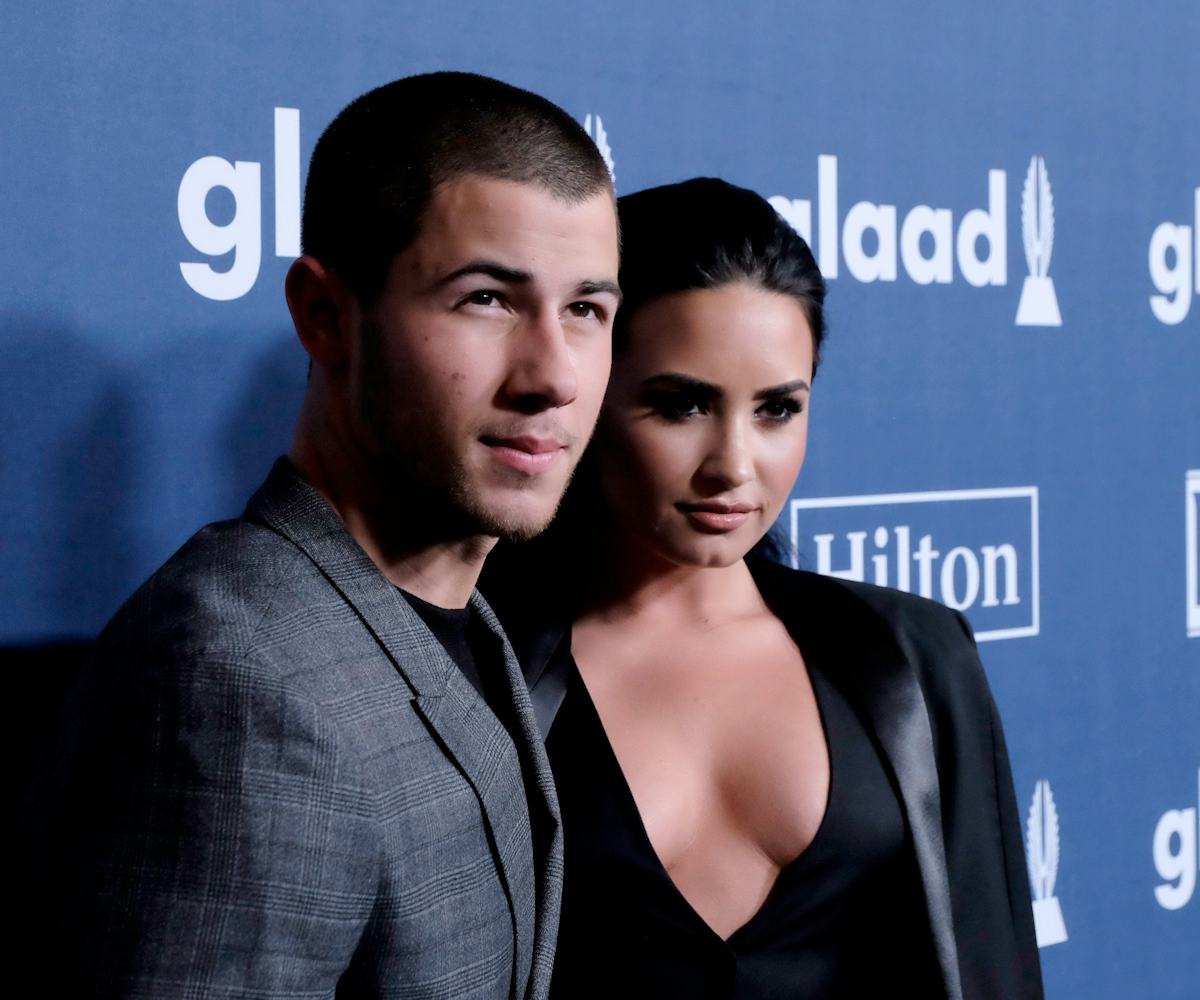 Photo by Frazer Harrison / Getty images
Demi Lovato + Nick Jonas Cancel Their North Carolina Shows In Protest
Nick Jonas and Demi Lovato are the latest musicians to cancel concerts in North Carolina in protest of the state's controversial House Bill 2. The singers follow in the footsteps of Pearl Jam, Bruce Springsteen and others who have publicly condemned the state's anti-LGBT law.
Jonas and Lovato released a statement Monday, explaining their decision. 
"After much thought and deliberation, Nick and I have decided to cancel our shows in Raleigh and Charlotte. One of our goals for the Honda Civic Tour: Future Now has always been to create an atmosphere where every single attendee feels equal, included, and accepted for who they are.
North Carolina's discriminatory HB2 law is extremely disappointing, and it takes away some of the LGBT community's most basic rights and protections. But we will not allow this to stop us from continuing to make progress for equality and acceptance.
We know the cancelation of these shows is disappointing to our fans, but we trust that you will stand united with us against this hateful law
#RepealHB2"
No word yet on whether the duo intend to reschedule the June 30 show in Charlotte, North Carolina, or the July 2 date in Raleigh, NC, but with no plans from the state to reverse its controversial legislation—which limits public bathroom access for transgender people and decreases protections for LGBT people—don't count on it.