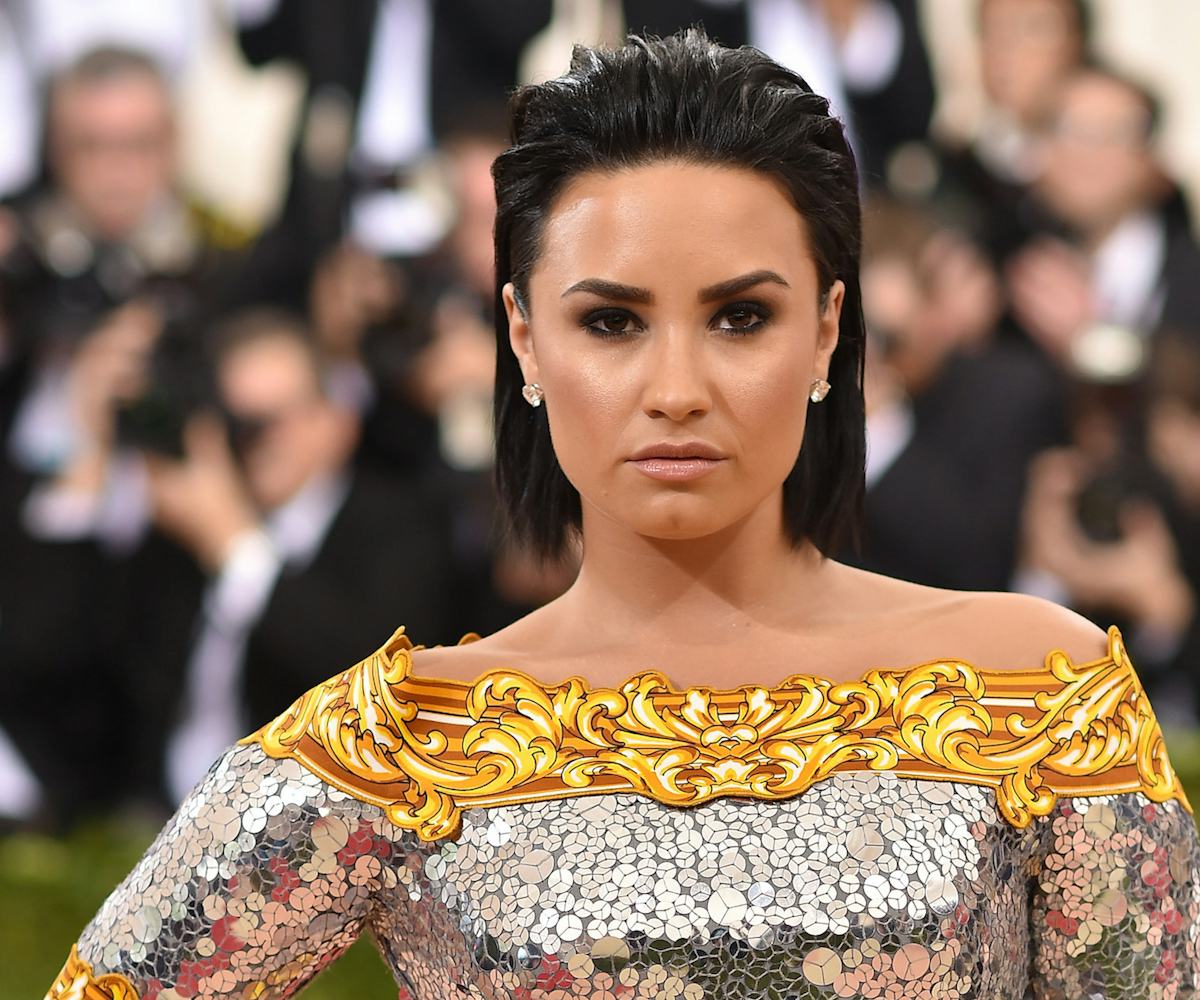 Photo Dimitrios Kambouris/Getty Images
Why Is Demi Lovato Being So Salty With Nicki Minaj?
The Met Gala—as it is every year—was an explosion of glittery photos and Instagram posts. Why just look at this. And this. Oh, and this, below.
Notice anything up with that photo of Nicki Minaj, Demi Lovato, and designer Jeremy Scott on the red carpet outside the opening of the "Manus x Machina" exhibit at the Met Costume Institute? No, we're not talking about all those sequins on Lovato, Scott's visible bones, or the fact that Minaj looks like the best X-Man ever. 
No, what's interesting about this Instagram—and what got Lovato in a huff—is that Minaj didn't tag her in it. Whether it was an accident or actual social media shade, we don't know. What is apparent though is that Lovato isn't happy. Check out her response:
Yeah, she's not happy, which is probably why she took the response down. In a post on her own Instagram feed, Lovato went into further depth, walking back some of her comments while adding more. It's…confusing…but like everything else Lovato does highly relatable and charming 
How can shade thrown at you give you life? Well, if you're Lovato—who famously has turned bad situations into good ones—perhaps it's possible, particularly if you're throwing a little salt back. "#Whatsgood"? Love it.