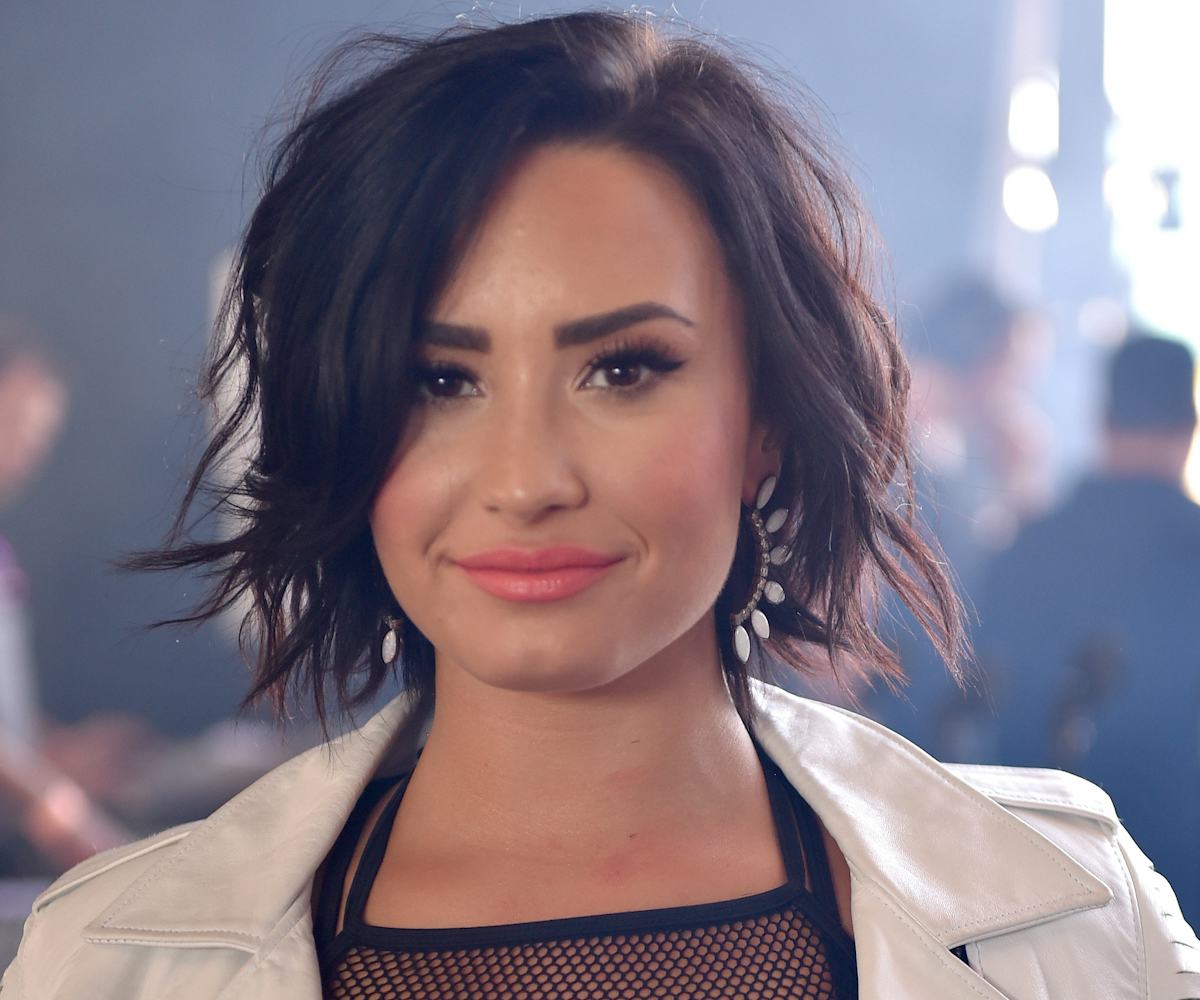 Photo by Mike Windle / Getty images
Demi Lovato's 'Vanity Fair' Photo Shoot Is Totally Nude, Totally Natural, And Totally Woah
Demi Lovato's confidence movement has officially reached its nadir. In a surprise shoot for Vanity Fair, Lovato and photographer Patrick Ecclesine have teamed up for a set of of nude photos that make her latest Complex spread look like a Sears catalogue. 
But Lovato's state of disrobe isn't what makes the VF shoot so eye-popping. The pop star—who has been preaching the virtues of self-confidence in every aspect of her personal and professional life—appears as few celebrities dare to do: completely makeup-free. 
According to Ecclesine, it was all Lovato's idea, which she gladly expands upon in the accompanying behind-the-scenes video. 
"When I think of confident, I think of many things, but one feeling in particular is feeling comfortable in your own skin," the singer says. "There was something incredible about the idea of no makeup whatsoever, no clothes, and no retouching. You know, that says—I never would've thought I'd get to a point in my life where I'd feel comfortable doing that."
We'll try and keep that in mind the next time we go to the beach. Watch the video below, and head on over to Vanity Fair for the exclusive shoot.