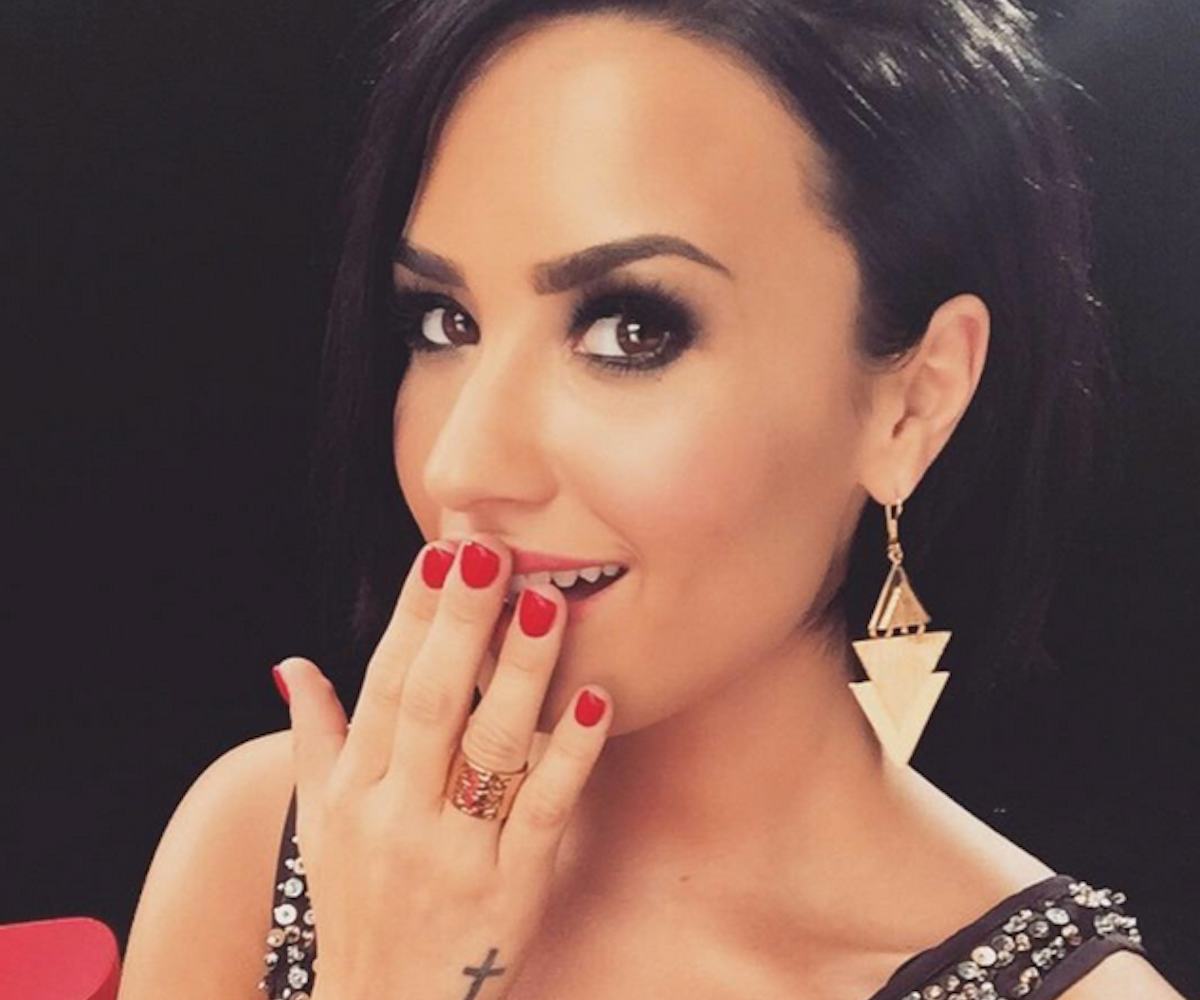 photo via @ddlovato
demi lovato shares a romantic ring pic
Demi Lovato may be a bridesmaid for Iggy Azalea's upcoming nuptials, but that doesn't mean she'll never be a bride—well, not yet at least. The 22-year-old star posted a photo on Instagram with her beau Wilmer Valderrama with a ring on that finger, but she was quick to say she's not engaged.
"[sic] He's there for me when others aren't... He supports me when others won't... He loves me when others don't. (not engaged... yall are crazy)," the caption read.
The "Cool for the Summer" singer's ring pic may not have teased us about a Lovato-Valderrama wedding any time soon, but the celeb admitted to a New Zealand radio show last week that if her guy popped the question, she'd be down. "I think we will probably wait a little bit longer, but, if he asked tomorrow I would say yes."
The two have been dating since 2010. Lovato the That '70s Show actor with helping her to feel more confident in her own skin. Engagement ring or not, we're glad that the former Disney star is with someone who makes her happy.