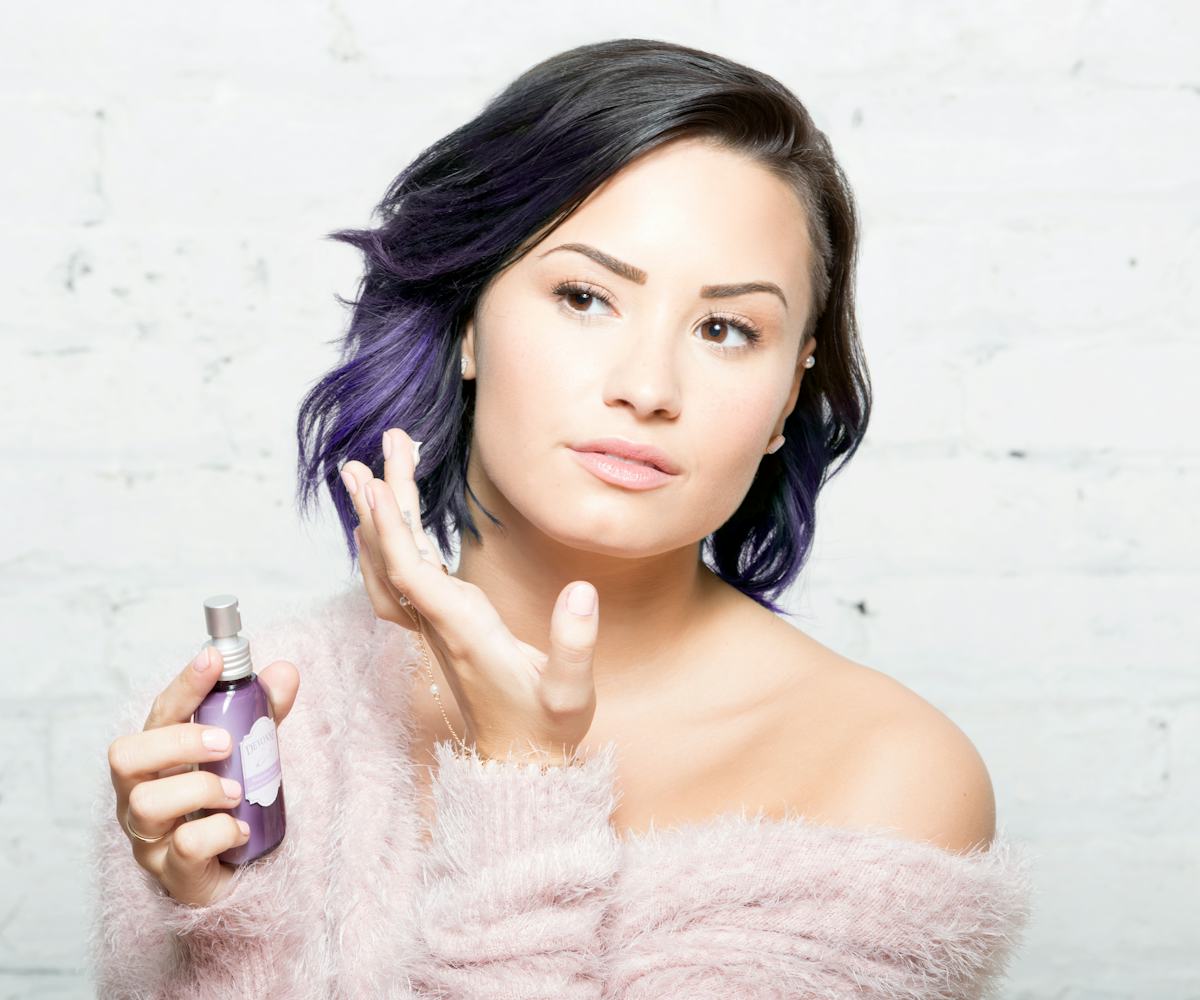 photo courtesy of demi lovato
demi lovato has her own skincare line
We don't know about you, but we're tired of celebrities telling us how they maintain their perfect complexion with regular exercise and a gallon full of water. And although some actors and musicians have come forward as the face of certain skincare brands, claiming that [enter product name here] has saved their skin and for [enter MSRP value], this miracle product can change your life, too! [cue smile and wink], it just doesn't seem feasible to us.
So when we heard our girl Demi Lovato had created her own skincare line, we were pumped—but skeptical. And after trying out the products, we can tell you that the collection,
, actually works. (And no, we were not paid to say that.) Factoring in her super busy schedule, 
Demi
created the line to solve ongoing problems like clogged pores, combination skin, and excess oil quickly and effectively. "Having my own line of skincare is something I've always dreamed of," she says. "I've learned that in order to feel confident you first need to take care of yourself—mentally, emotionally and physically. All women deserve to feel beautiful inside and out, which is why I launched a line that I truly believe in, consisting of naturally-derived ​
ingredients and scents that I love."
Using a custom-formulated botanical treatment, the skincare system includes a deep facial cleanser (which uses exfoliating rice extract to help remove impurities and hydrate skin), the Hydrating Protection Mist (which calms redness and increases brightness to promote naturally clear and radiant skin), and a 3-in-1 Moisturizing Primer (which features boots of moisturizer to absorb excess oil and minimize pore appearance). So you can show your skin some love in just three steps—no diet or exercise required.