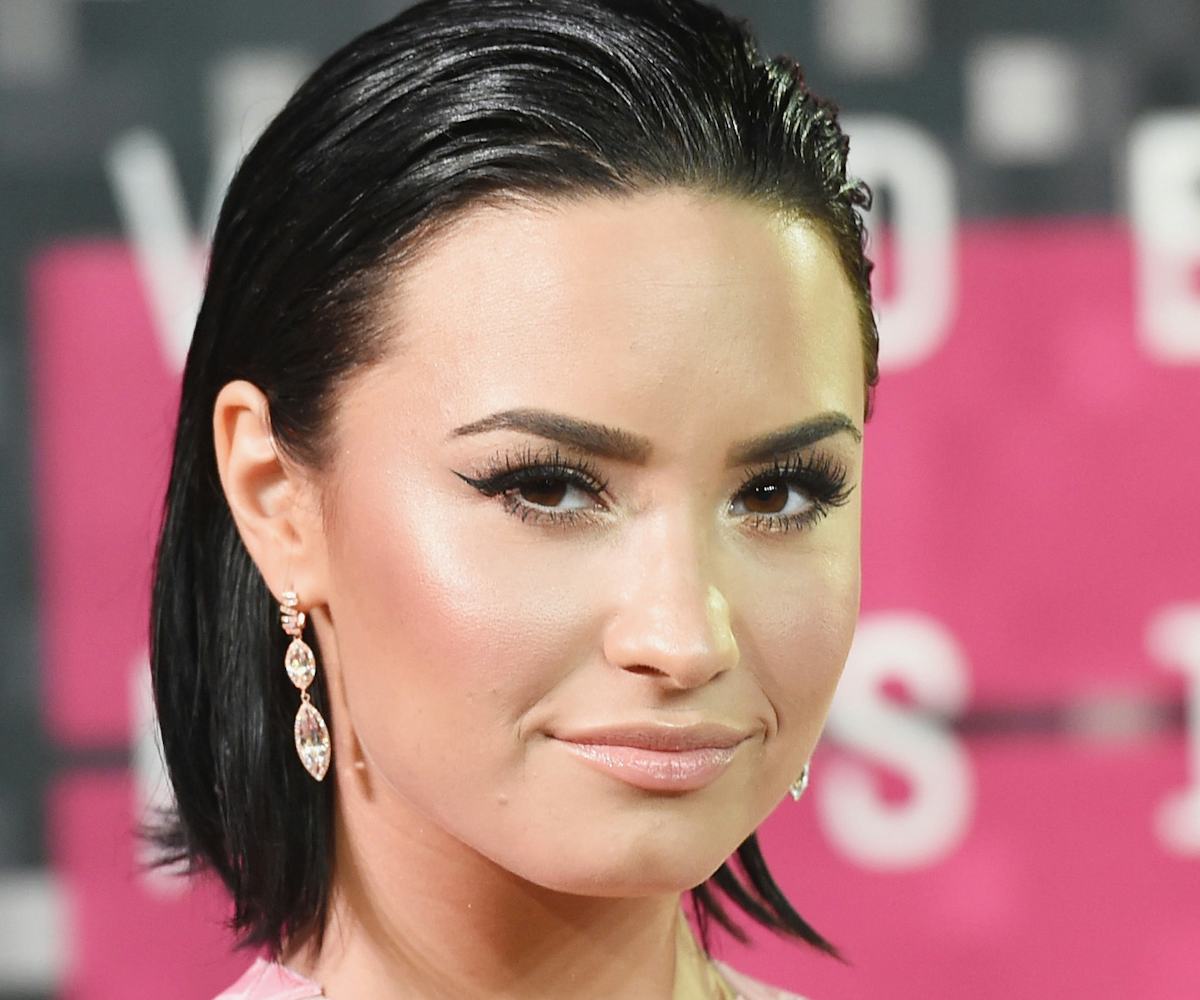 Photo by Jason Merritt/Getty Images
Demi Lovato Says She's A "New Person" Following Her Relapse Reveal
"Thank you to everyone who has supported me throughout this journey"
Demi Lovato says she's "a new person with a new life" following a live performance of her new song, "Sober," in which she reveals that she had relapsed.
Following her Sunday night set at the Rock in Rio Lisboa Festival in Portugal, Lovato tweeted out a video of her performance, accompanied by the caption, "Tonight I took the stage, a new person with a new life. Thank you to everyone who has supported me throughout this journey. It will never be forgotten." Lovato, who recently celebrated six years of sobriety, accompanied herself on the piano as she sang, surrounded by a crowd of fans who lit up the field with their phones.
A vulnerable song about the guilt she feels after relapsing, "Sober" is also a plea for forgiveness from her family, friends, and fans—so it's unsurprising that her performance was incredibly emotional. In the video, Lovato's voice appears to crack slightly during the second verse. In another heartwarming moment, you can hear the audience cheer in support of her as she completes the difficult lyrics.
Watch the video, below.