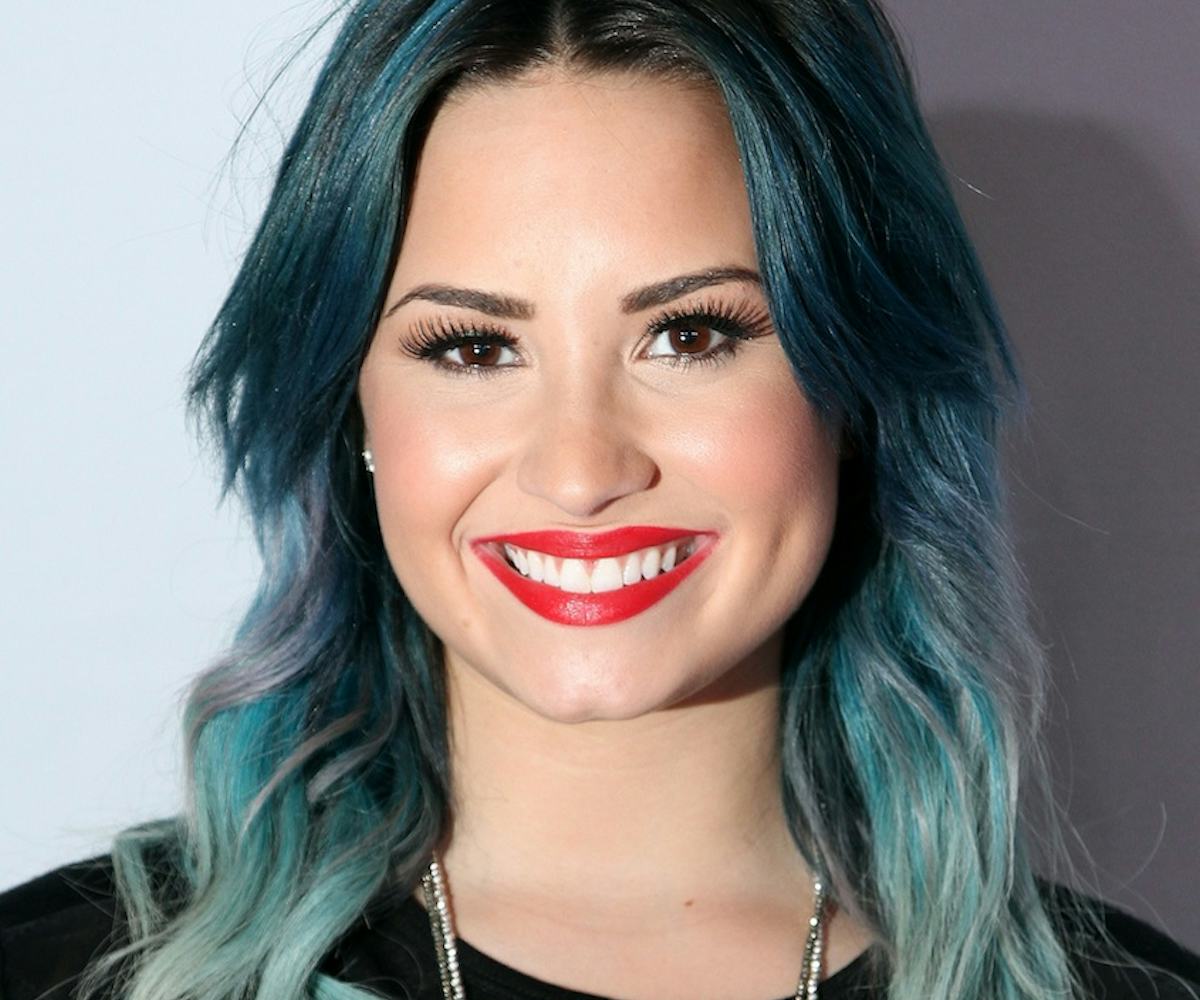 the essentials: demi lovato
studs, leather, and everything you need to channel our cover girl.
Between her albums, her acting career, her gig judging The X Factor, her new book -- not to mention her latest role as NYLON's cover girl-- Demi Lovato is undisputedly coolest multi- hyphenate around.
But despite the fact that the 21-year-old is constantly juggling projects, one thing that stays the same throughout them all? Her style, obviously. It's a fusion of downtown toughness (leather, studs, and spikes) and feminine touches (classic dresses), shaken up and topped off with a technicolor twist.
The secret lies in a couple of staples: think embellished leather jackets, metallic blazers, and a rotating color wheel of rainbow hair. It's a totally winning combination--and in honor of Lovato's NYLON reign, click through the gallery below and see how to nab her style yourself.
P.S.- If you suddenly feel the urge to crank up the volume on "Heart Attack" while doing so, well, we're not going to stop you. In fact, we encourage it. 
THE ESSENTIAL: Statement blazer
Aryn K Metallic Blazer- $127.04
THE ESSENTIAL: Spike jewelry
Joomi Lim- $210
THE ESSENTIAL: LBD with a twist
Topshop- $64
THE ESSENTIAL: Studded leather jacket
THE ESSENTIAL: Candy-colored hair
Manic Panic Dye in Bad Boy- $8.99
Kevin Murphy Color Bug- $19.99
Bumble and Bumble Spray Chalk- $19
Urban Outfitters Hair Chalk- $14