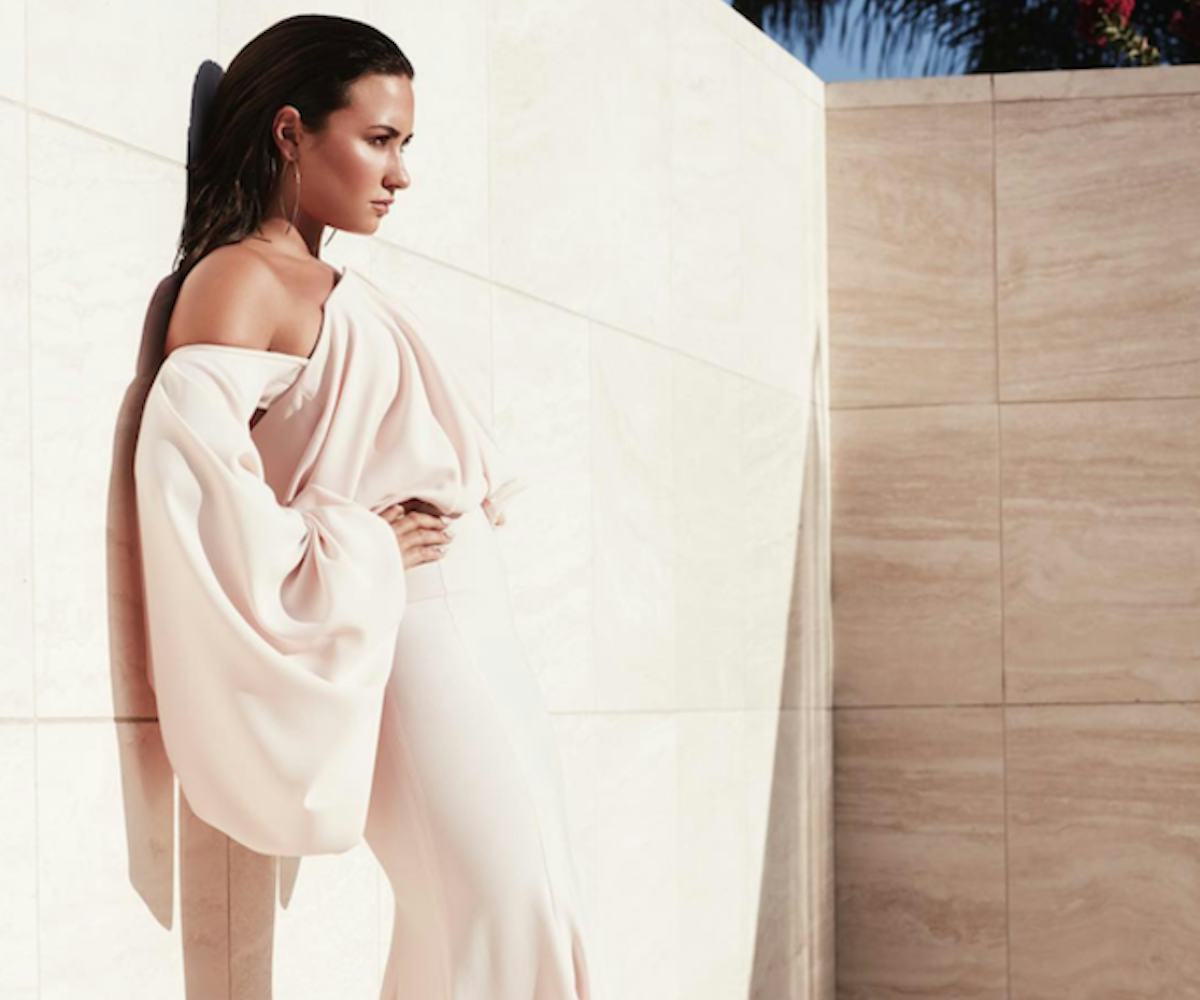 Photo via Instagram @ddlovato
Demi Lovato's New Single 'You Don't Do It For Me Anymore' Is the Fall Breakup Anthem You Need
A love just like ours wouldn't last
Just in time for you to say goodbye to your summer fling, longtime crush, or stale, old relationship, Demi Lovato has dropped the perfect heartbreak song for fall. "You Don't Do It For Me Anymore" is the second single off the singer's new album, Tell Me You Love Me, which is due out at the end of September. In contrast to the title track's upbeat club vibe, the new single is a pared-down, mournful lament of time wasted with a person who wasn't who you thought they were, but also contains a strength and resiliency that comes from knowing you deserve better—and acting on it.
Lovato's deep, velvety vocals pair simply with a drum track and subtle orchestra backing. Spin says the singer's vocal styles "reach near-Adele limits in melisma and virtuosity", which is accurate—the tune is a little reminiscent of "Someone Like You" in its raw emotion and potential for listening on loop alone in your living room all weekend. Lovato, though, has a striking and important visual approach for the single. The promotional images for the single show a thoughtful, independent Lovato in a tight pink gown and slicked-back locks, capturing a sense of "your loss, buddy" rather than "I'm going to eat ice cream in an oversized sweater until I become a literal ice cream monster," which is certainly in fitting with the song's theme. Although the lyrics convey a little regret at the outset, asking "what the hell was I doing in the past?" the song is ultimately about standing up for your needs and refusing to indulge someone who isn't worth your time. So sing it loud and proud, ladies and gents: you deserve better, so go get it.
Check out the full track below and pre-order Tell Me You Love Me on Apple Music before the album drops September 29.