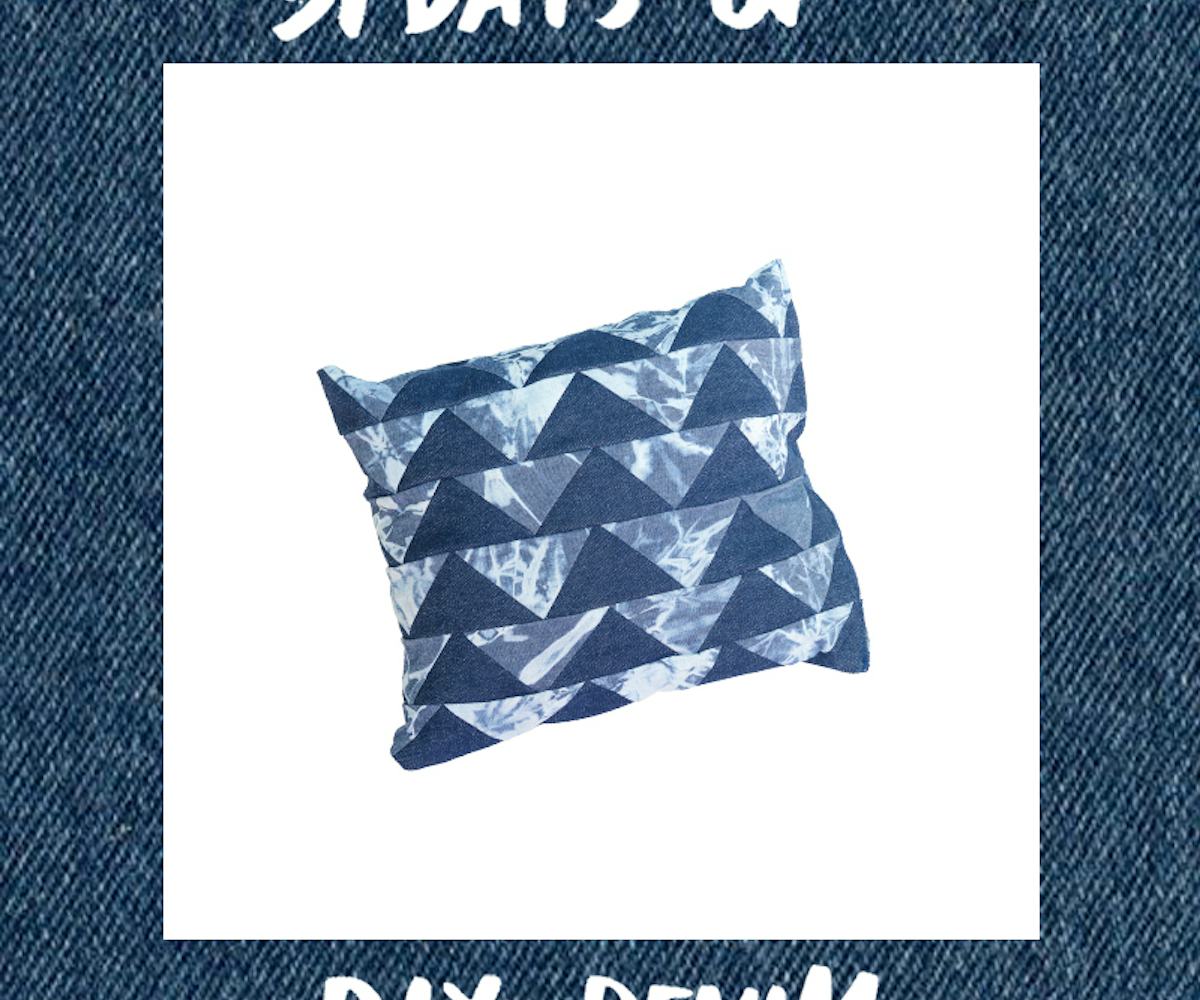 Photographed by Ricky Michiels.
31 Days of DIY Denim: Day 12, Pillow
Check out today's project
NYLON staffers created unique, DIY projects using denim in honor of our annual Denim Issue. Check back here every day of August to see a new project.
What you'll need:
Rubber bands
Tub or bucket
Bleach
Water
Two shades of denim fabric
Scissors
Paper
Blue sewing thread
Sewing machine
Pillow stuffing
Step 1: Tie rubber bands around a chunk of denim.
Step 2: Set in tub of one part bleach and one part water mixture for 20 minutes.
Step 3: Remove rubber bands and rinse thoroughly and allow to dry.
Step 4: Cut a triangle shapes out of paper as a pattern piece.
Step 5: Cut out 24 triangles from both shades of denim fabric (total of 48).
Step 6: Lay out all triangles into a rectangular form.
Step 7: Sew row by row all triangles together.
Step 8: Once all triangles are sewn together, sew two sides together to make a square.
Step 9: Add stuffing to the inside.
Step 10: Sew the remaining, fourth side closed. BAM! Pillow.