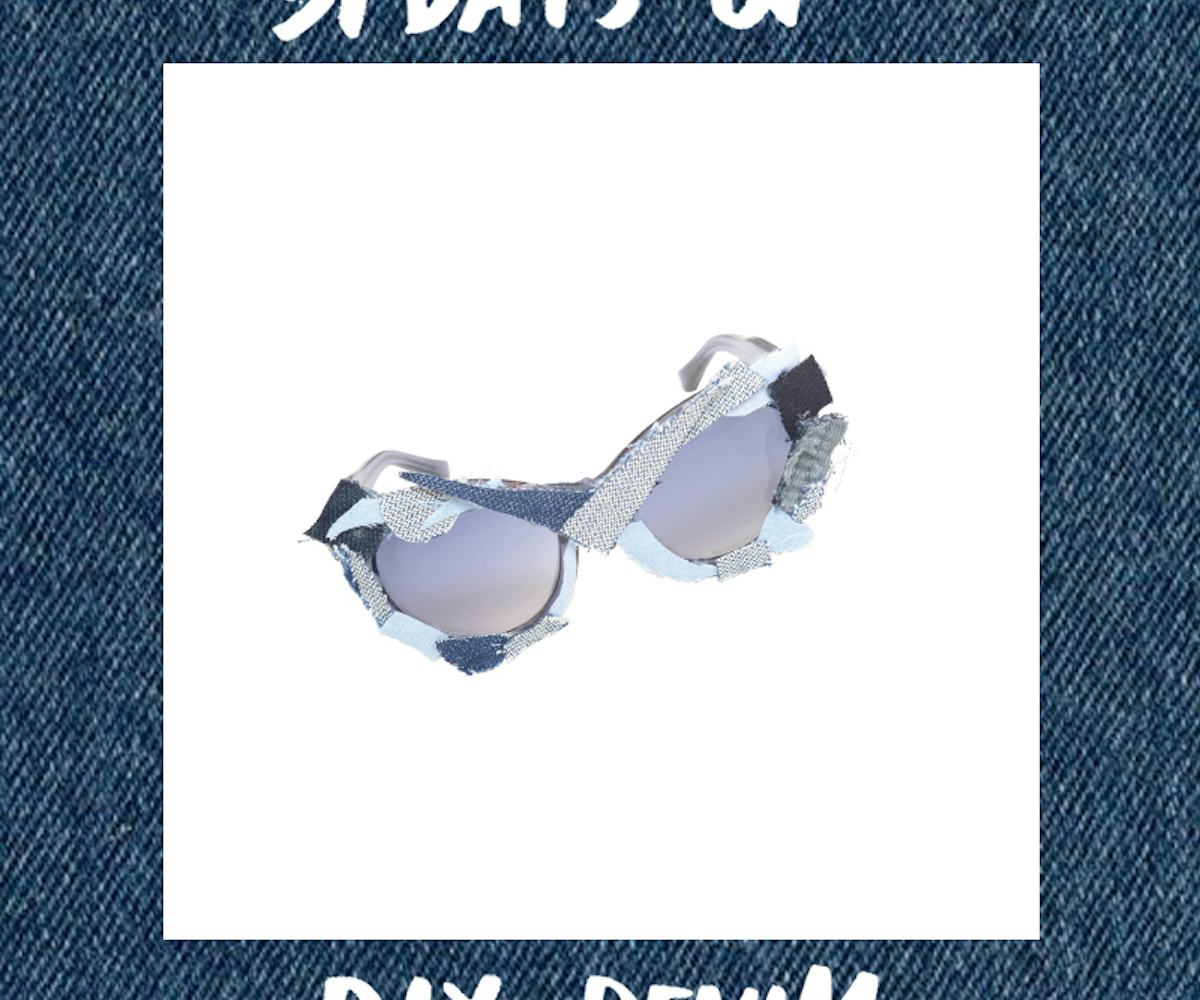 Photographed by Ricky Michiels.
31 Days of DIY Denim: Day 29, Denim Sunglasses
Check out today's project
NYLON staffers created unique, DIY projects using denim in honor of our annual Denim Issue. Check back here every day of August to see a new project.
What you'll need:
A pair of jeans
Scissors
Hot glue gun or craft glue
Sunglasses
Directions:
Step 1: Cut up your jeans into little scraps of varying shapes and sizes.
Step 2: Glue the denim bits onto the glasses in whatever pattern your heart desires.
Step 3: Let the glue dry.
Step 4: Wear your new shades!