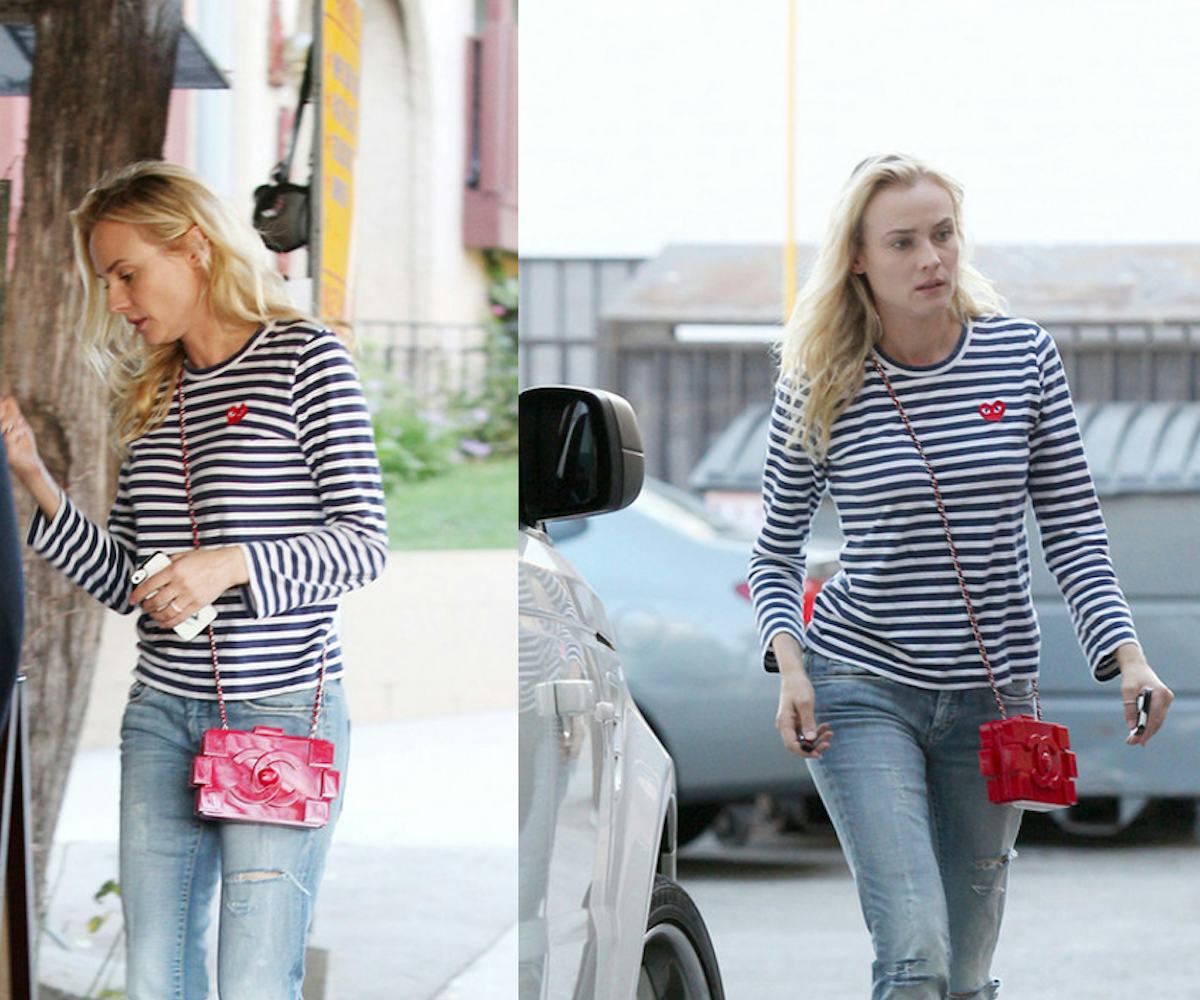 best dressed: diane kruger
This week is officially the week of the amazingly-shaped Chanel bag.
Yesterday, Chloë Moretz stepped out carrying a mini hula hoop bag from the brand, and today Diane Kruger was spotted taking a break from filming TV show The Bridge with a Lego-inspired shoulder bag. Bonus points will be awarded to the celeb who steps out tomorrow with a Chanel seashell or matryoshka clutch.
Kruger paired her purse with a Comme des Garçons Play striped top, some loose boyfriend jeans from BLANKNYC, and Jason Wu pearl-studded heels. Even we're pretty sure you can't go wrong with a lego-inspired bag, we can't get over how awesome Kruger looks in this casual and cool outfit. Maybe she'll text us from that tiny phone she's carrying and tell us her style secrets…
Until that happens, shop her look below. 
MUST: BLANKNYC "The Galaxy" Jeans – $88
TRUST: Comme des Garçons Play Striped Top – $159.60