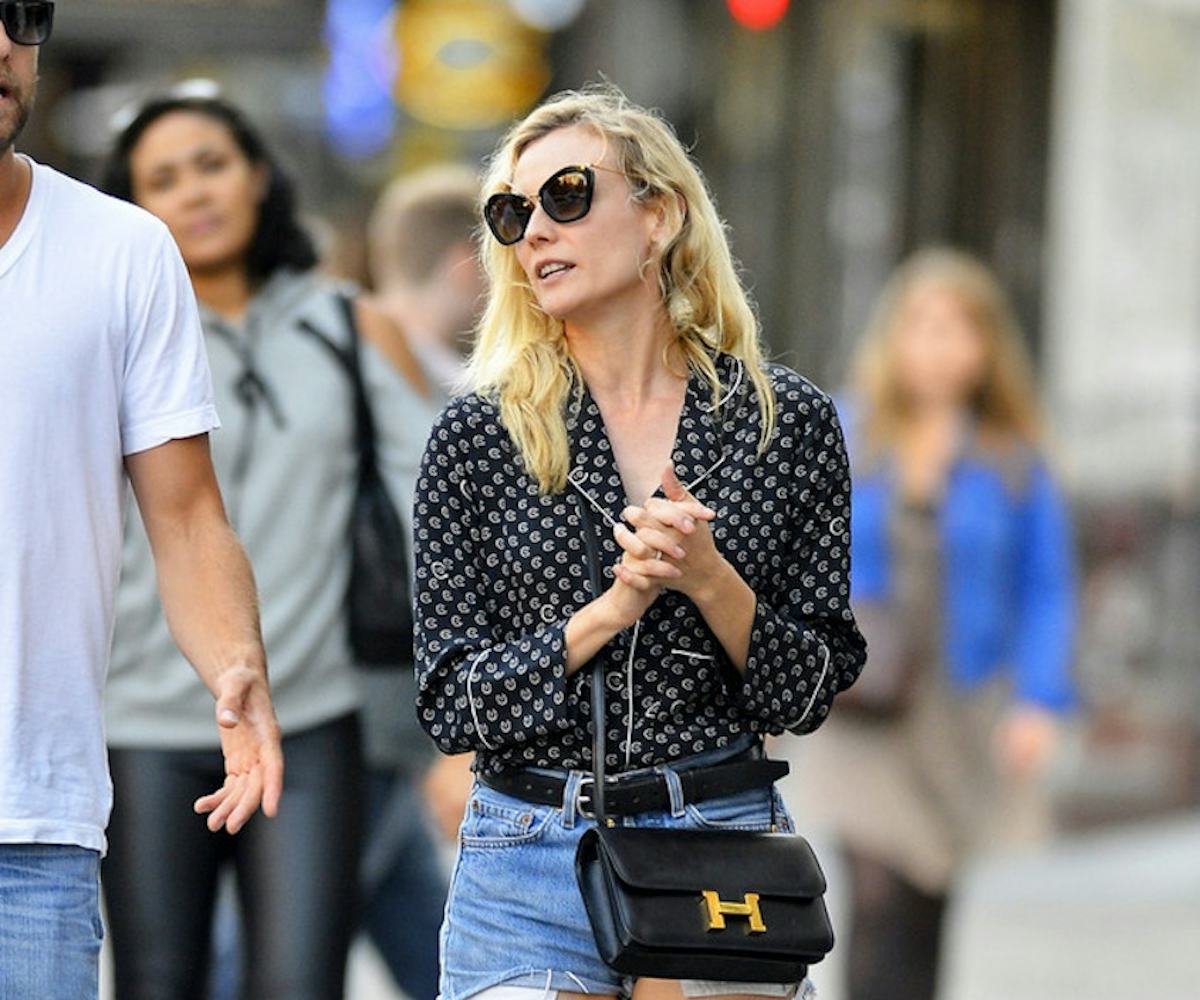 best dressed: diane kruger
the blouse that launched 1000 google searches.
Let's face it, every time Diane Kruger leaves her house she looks amazing. She probably looks amazing in her house too, if this pajama blouse is any indication.
The actress paired a silk top with cut-offs and gold flats, and accessorized with Miu Miu sunglasses and a crossbody Hermes bag while strolling through New York City with her boo, Joshua Jackson. In cut-offs or in haute couture, Kruger can do no wrong. 
This outfit, however, is not nearly as complex as some of her Chanel creations, and it's actually pretty easy to get Kruger's look. You probably have a lot of the items already, but if you don't here are our picks to Kruger-ifiy yourself. Joshua Jackson not included. 
MUST: Forever 21 Denim Shorts -- $8.80
TRUST: J. Crew Silk Blouse -- $88