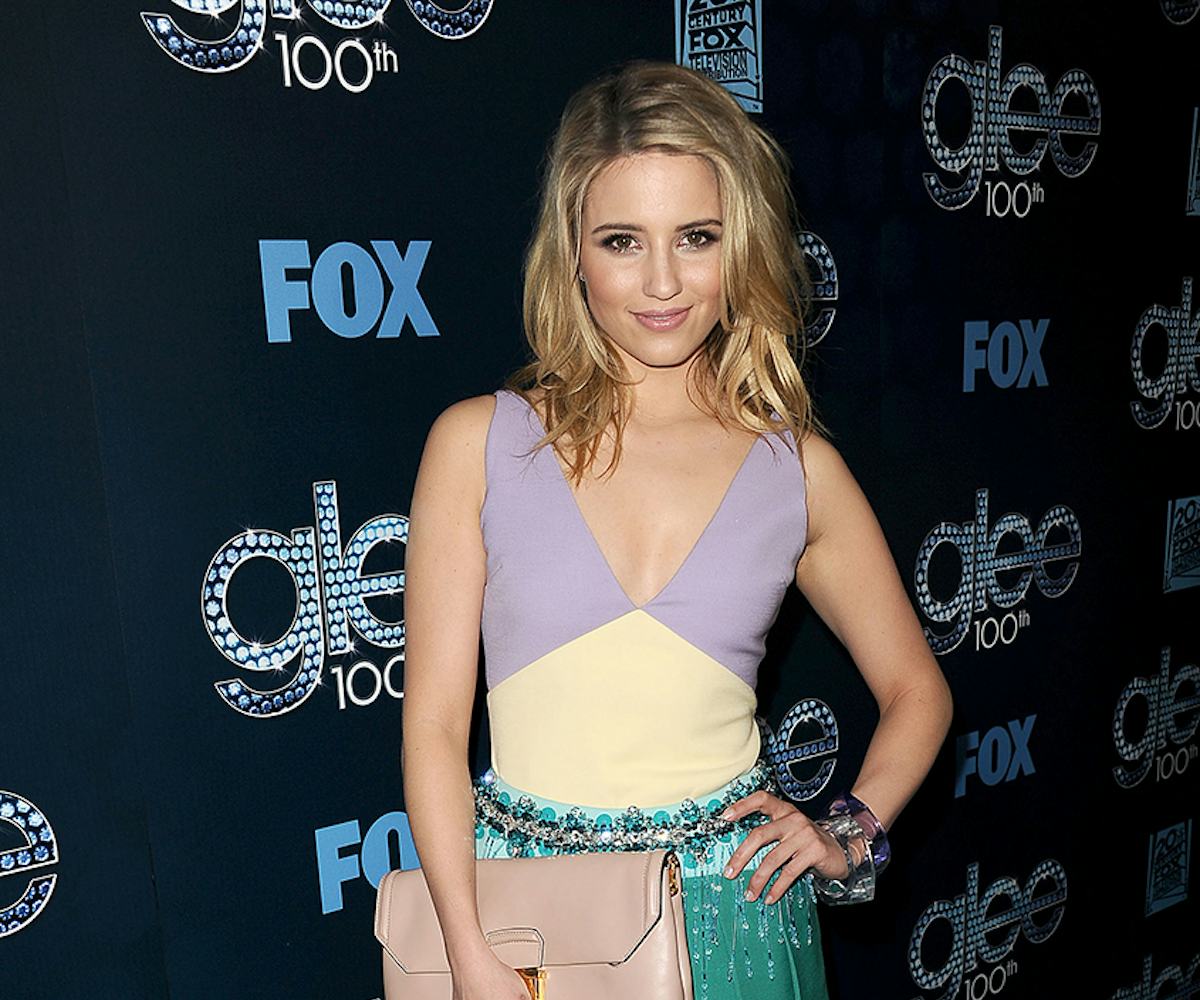 photo courtesy of miu miu
best dressed: dianna agron
can't go wrong with miu miu.
Dianna Agron was all Miu Miu everything at the 100th episode of Glee celebration in Los Angeles.  Upon taking a second look, (and we might just be super stoked about Sofia Coppola's Little Mermaid news) Agron's color scheme seemed slightly reminiscent of a particular red-headed little mermaid we all know--right? 
In an ensemble that exuded spring, Agron wore a Miu Miu lavender and yellow silk v-neck top paired with a Miu Miu spring '14 sea foam green skirt decked out with a crystal fringe and paillette embroidered waistline. Not wanting to break her flow, she finished things off with white and lavender heels and a Miu Miu vitello clutch also from the spring '14 collection. 
This look is versatile enough to work whether you're under the sea or on two feet. Check out some of our picks and try it out for yourself.
MUST: Lulu's Lavender Crop Top -- $32
TRUST: Nasty Gal Green Skirt -- $110