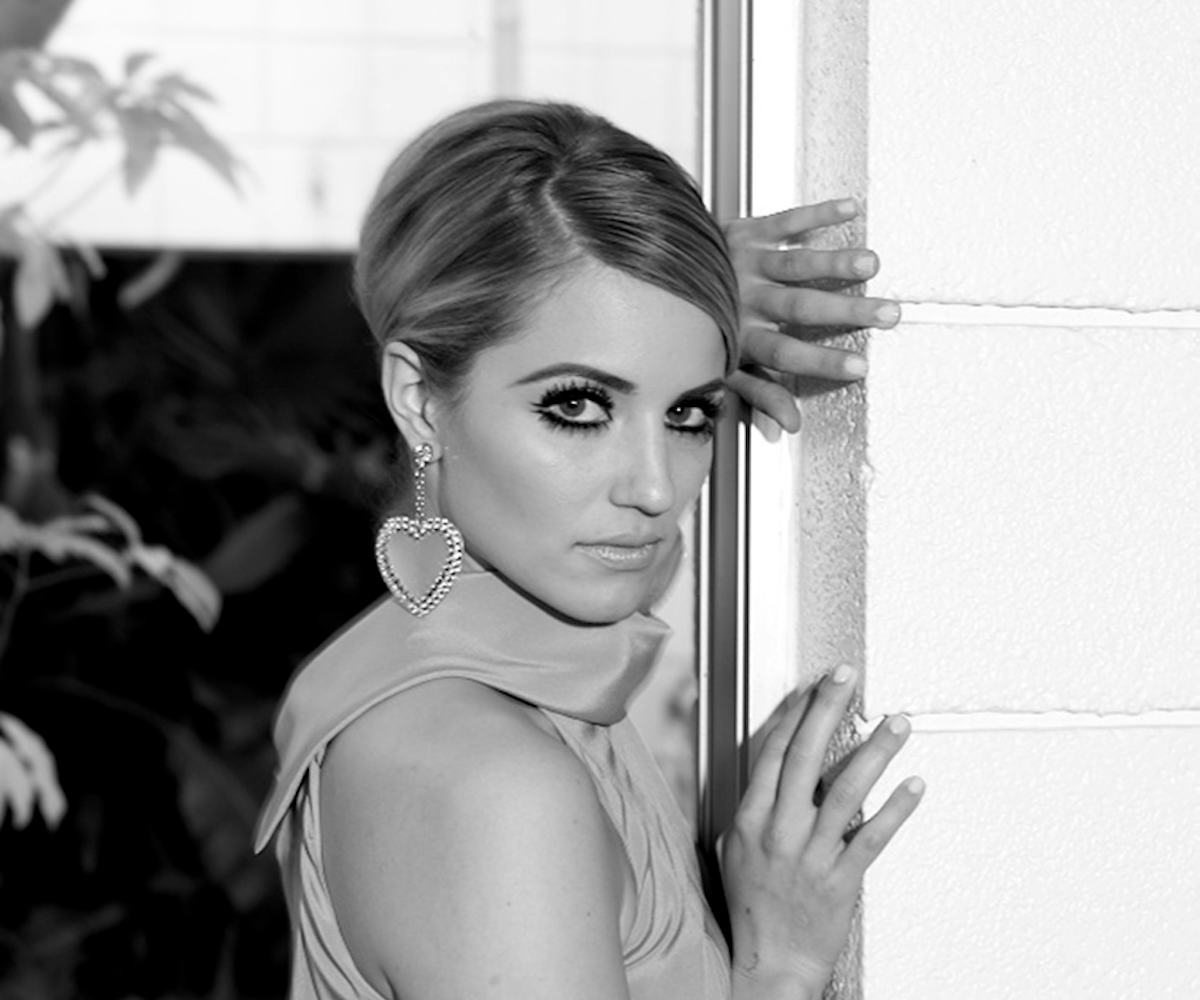 photo by marvin scott jarrett
dianna agron is a swan queen
Whenever our favorite celebs don white dresses on the red carpet, the results can seriously vary. Sometimes the look can come off more like an ugly wedding dress than an edgy fashion win. Others keep us completely transfixed like a piece of art we can't look away from. But it comes as no surprise to us that former NYLON cover star Dianna Agron has completely nailed this tricky move in her recent white ensemble for the American Museum of Natural History's 2014 Museum Gala red carpet.
Since the Glee star frequently stuns in princess dresses and ultra-pretty outfits (on the red carpet and off), Agron has got her femme style down to a T. Looking perfectly poised in a plunging off-white lace and chiffon gown last night, the 28-year-old actress accentuated her feminine look with strappy black heels and a simple black clutch. With the dress's low-cut, feathered lace top and Agron's simple white Gigi Burris hairpiece, the singer is basically a modern day swan queen. Her classic smoky eye and perfectly whispy updo finish off the woodland-inspired look.
Agron may look drop-dead gorgeous in just about anything, but this is one outfit that has us picking our jaw up off of the floor. The natural beauty constantly gives off majorly elegant vibes on the red carpet, but this time she threw in a bit of natural whimsy. And for that we'll give her a standing ovation.