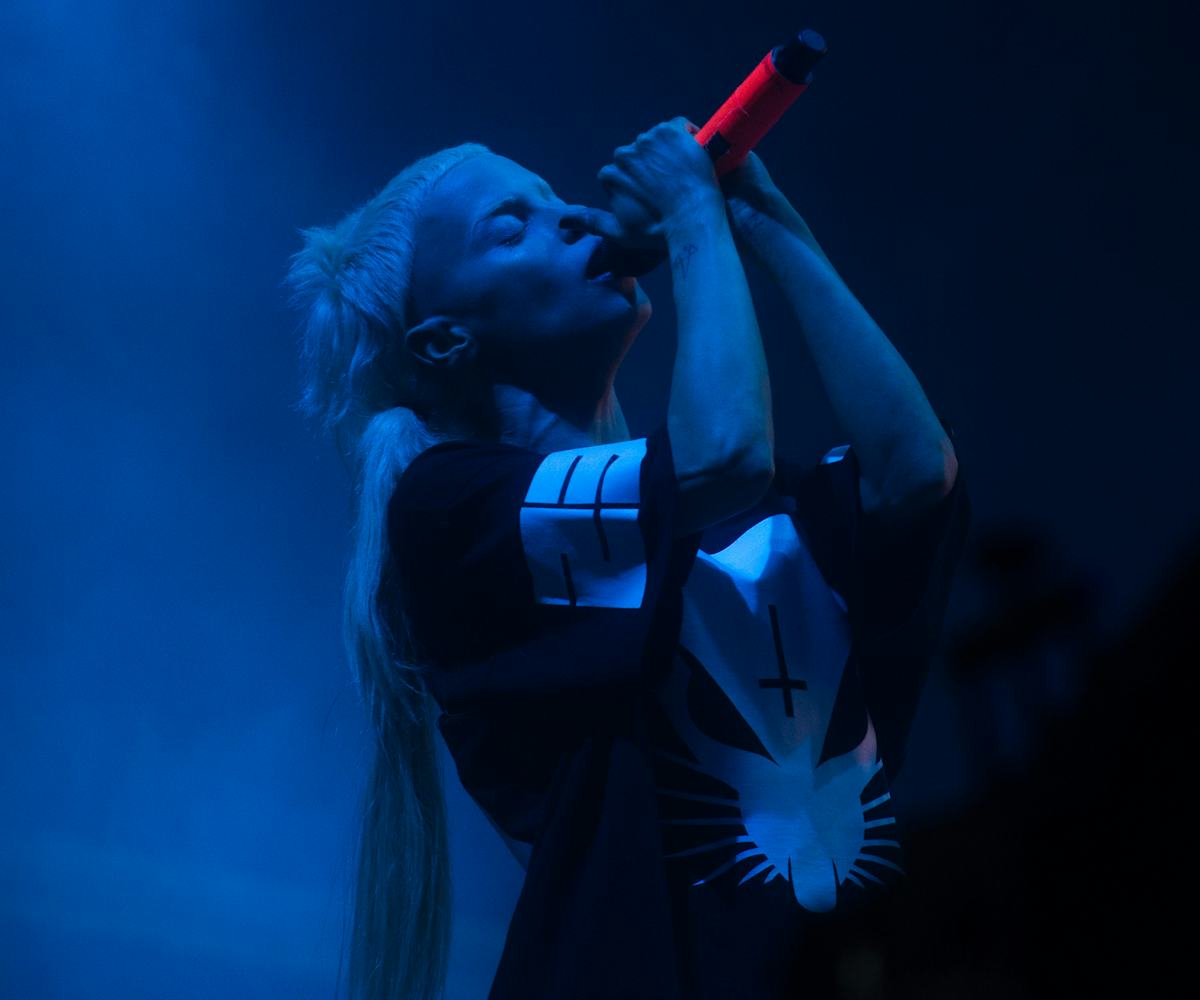 Photo by Victor Moriyama / Getty Images
Die Antwoord Calls Out 'Suicide Squad' Director: "U Jockin Our Style"
Things get worse for the embattled movie
Things keep getting worse for Suicide Squad. As if dismal reviews and a rapidly fading box office weren't bad enough, now Die Antwoord has come out and accused director, David Ayer, of directly biting their style. Yolandi Visser, one-third of the South African curiosity, published an accusatory post aimed directly at Ayer, claiming he was in contact with both her and her partner Ninja, going as far as inviting them to the movie's premiere, but not explicitly revealing that he'd be using them as inspiration for the looks of both the Joker and Harley Quinn.
"yes David Ayer u jockin our style," she wrote. "Callin ninja up before your movie came our pretendin 2b down, so it looks OK when u bite our black & white graf style & our opening sequence to umshiniwam & an all da lil tiny details u nibbeld dat other people wont see but we notice." Those incendiary remarks appear underneath a video that supposedly shows all those tiny details that Ayer allegedly copied. Visser also claims that both Cara Delevingne and Jared Leto told them that Ayer constantly discussed the group on set. "Cara & Jared told us how much u were talkin abt us on set but u never asked our permision to rip us off," she wrote. "An when ninja texted u sayin wassup wif dat u said nothin like a scared lil bitch."
Both Ayer and the movie's costume designer have made headlines by revealing much of the inspiration for both the Joker and Harley's looks came from Instagram accounts originating in Mexico's criminal underworld. Meanwhile, the internet has fixated on the characters' similarities to some Hot Topic castaways. It's easy to see why Die Antwoord feels a bit slighted. But then again, with its toxic buzz, is Suicide Squad really a movie you want to be associating yourself with?
See the full Instagram post below.