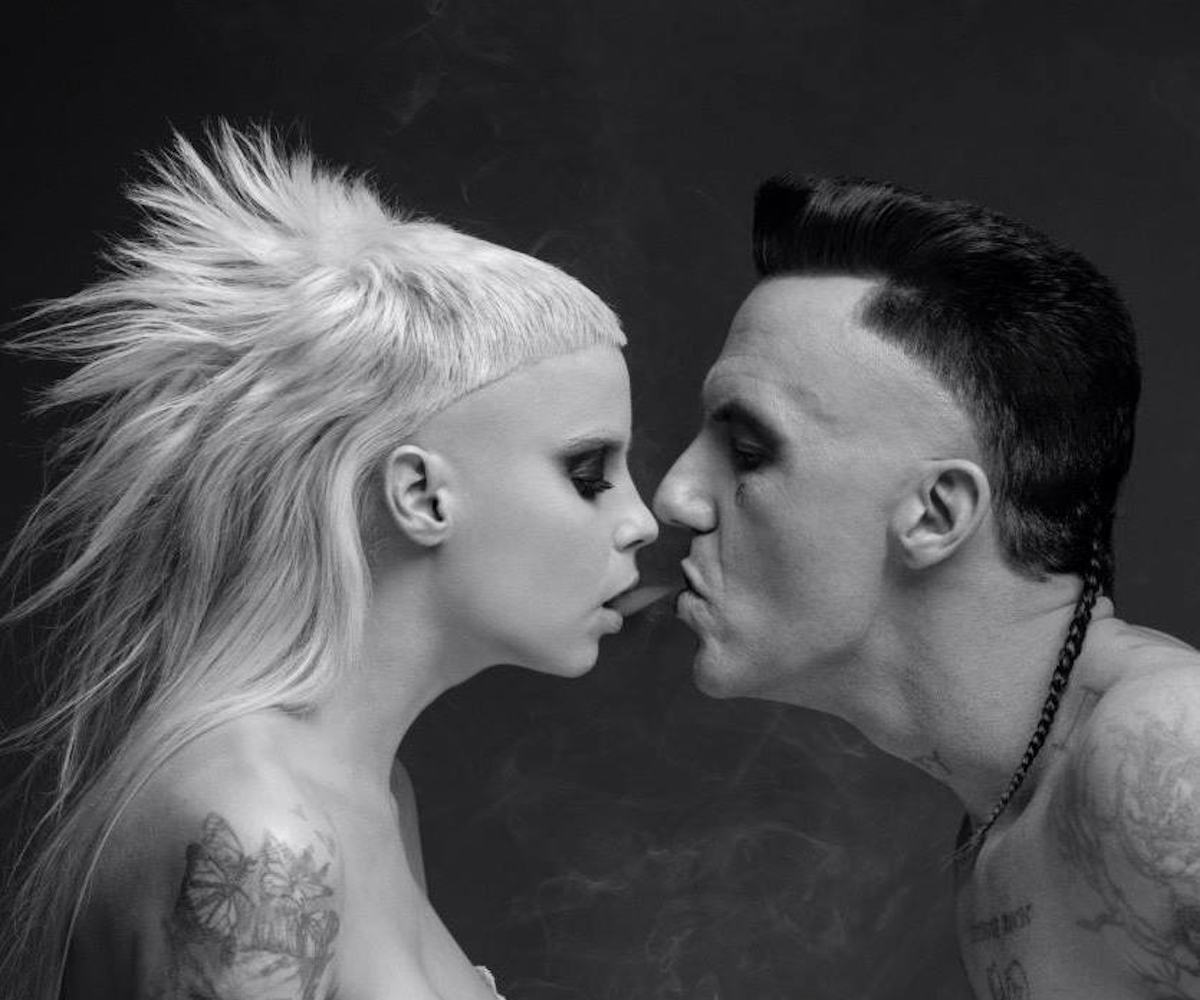 photo via Die Antwoord Facebook
Die Antwoord + Dita Von Teese Teamed Up To Make An X-Rated Track
It's called "GUCCI COOCHIE"
Die Antwoord has never been one to shy away from sex, controversy, and the grotesque. And from what we've heard of their new mixtape, Suck on This, so far, it seems like the South African couple is embracing those themes all the more since releasing 2014's Donker Mag. Today, they dropped another ill track.
Titled "GUCCI COOCHI," the explosive four-minute anthem waxes poetic about a woman that holds sexual power over everyone. As Dita Von Teese starts the track, "Yeah I know, she's so hot right now. But look out for that one. She'll fuck up your whole life." And, as with many Die Antwoord tracks, it also throws shade at those in the spotlight. 
They also released a strange video detailing a maybe-encounter with Kanye West, anal porn, and banana pudding. Whether it's a real-life retelling or a bizarrely entertaining performance art piece, it's worth a watch, as well.