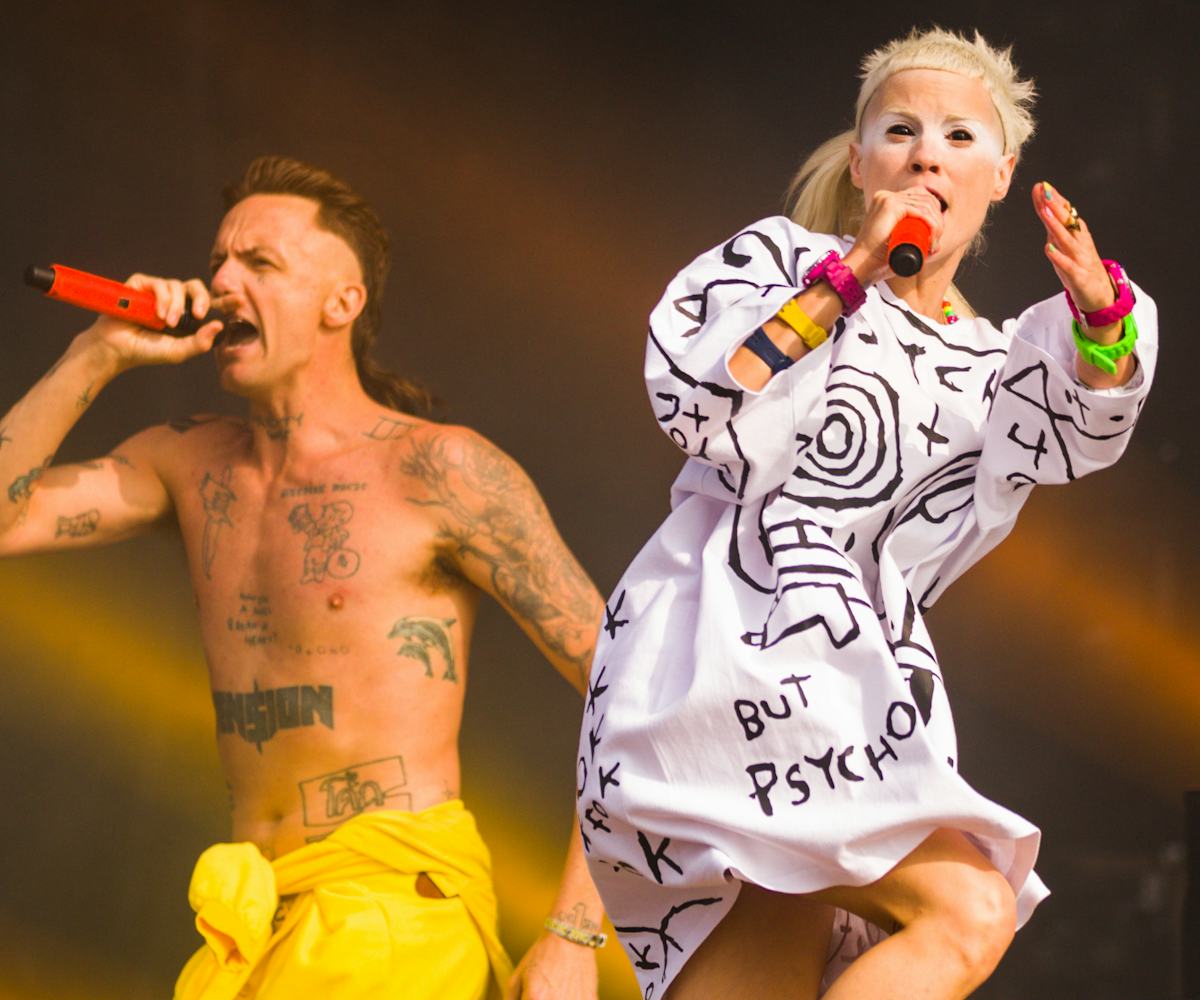 Photo by Thomas Niedermueller / Getty images
Die Antwoord May Have Just Dropped The Song Of The Summer
Get ready to be "Dazed and Confused"
To anyone that was ready to crown Drake's island earworm "One Dance" the official song of the summer, not so fast. Die Antwoord just dropped a brand-new single whose rollicking beat and tropical vibes might just be catchy enough to officially usurp the 6 God's number one single as the soundtrack to our summer.
It's called "Dazed and Confused" and it's featured on the South African rap duo's upcoming mixtape Suck on This. It's been two long years since Ninja and Yolandi Visser blessed us with new music, and we couldn't be more ready.
Following 2014's Donker Mag, the mixtape is a just a prelude to their long-awaited new LP, which is tentatively titled We Have Candy. In a typically insane Instagram post from Ninja, he explained the album's title. "We thought hey wait a minute kidz LoVE candy!!! and ... WE HAVE CANDY ... lots of fukn candy." He also went ahead and shed some light on what went into making of the album. "Making a masterpiece apocalyptic destroyer pop album is fun and exciting and sometimes impossibly difficult, and sumtimes stoopidly easy, and sometimes emotional."
Meanwhile, the reggae-infused "Dazed and Confused" was produced by GOD, and can be officially copped when Suck on This drops on May 19. For now, check it out, below.