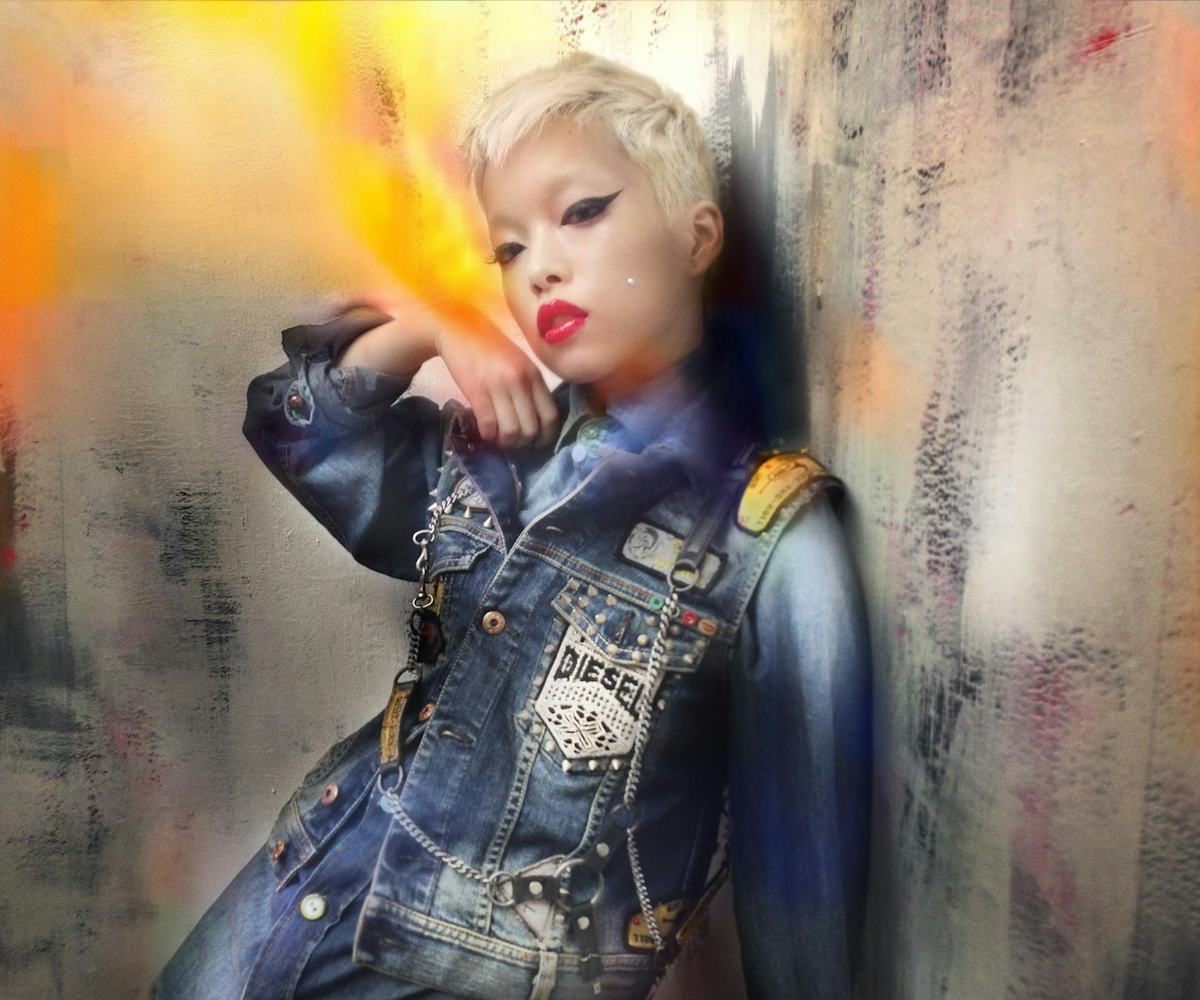 the new diesel collection we're freaking out over
nicola formichetti hits the archives for his first designs.
Those wondering just what Diesel's going to look like once Nicola Formichetti officially unveils his first runway collection don't have to wait until February to see what he does for fall '14; that's right, the brand's new artistic director is giving us an early taste with the #DieselTribute capsule collection.
The super-edited line sees Formichetti mining the archives for inspiration (literally, he went to the Diesel library in Breganze, Italy, and pored over thousands of pieces), with denim and leather playing a central role. "This collection is my homage to the DNA of Diesel," he said in the official release. "Visiting the Diesel factories in Italy was incredible. The decision to use these found materials from the archive in a new way was immediate. These new, limited edition and artisanal explorations of denim and leather are two very important steps into designing the future of Diesel."
But because this is the same guy who regularly works with Lady Gaga, the designs are hardly your average jeans-and-jacket combo. For one thing, Formichetti had the 45-piece range of ready-to-wear clothes, denim, accessories, and intimates assembled by hand in Italy. For another, they've all got a serious edge to them, from the leather-accented vest to a harness-jewelry hybrid. There's also the campaign he's put together to go with the two-part collection (#DieselTribute comes out November 4, while the leather collection is set for a February '14 launch); it was shot entirely on an iPhone, with just the help of a few cool apps to make it look like, well, high fashion.
Sneak peek a few of our favorite pieces, plus images from the campaign itself, in our gallery--and then circle November 4, for when the first installment hits stores.