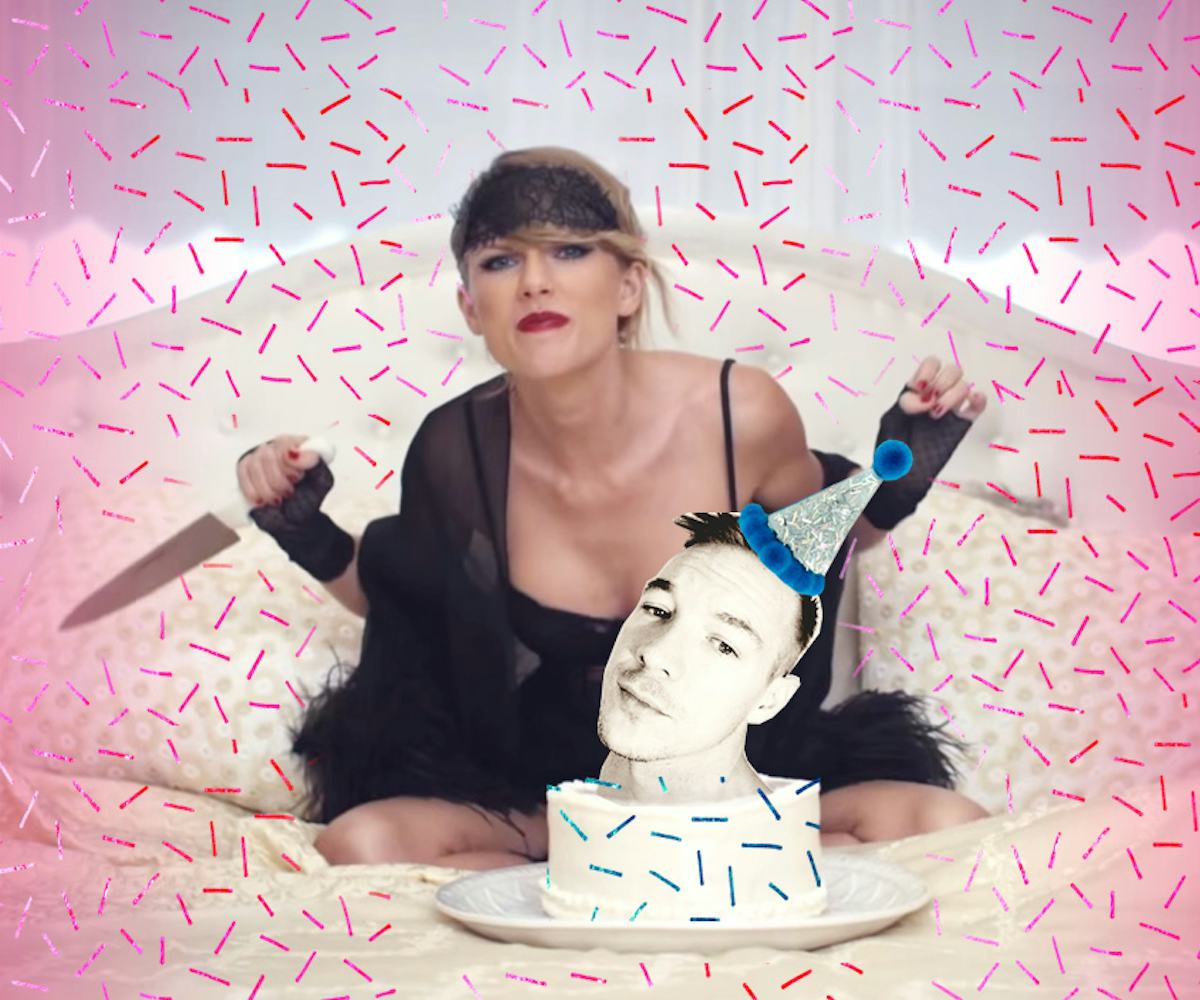 photos via youtube and instagram
diplo thinks taylor swift's fans are the worst
and he makes a valid argument.
Remember when Diplo urged Twitter users to "Get Taylor Swift A Booty" and then Lorde said something about his "tiny penis"? We found it all very entertaining, but apparently it's caused a lot of problems for Diplo. In a recent GQ interview, the DJ/producer said that "Taylor Swift fans are really crazy... They're so evil."
When asked about the aforementioned incident, Diplo said, "... It's funny, because me and Lorde, we're actually friends, and it was a funny, in-jest conversation. So many tabloids used it to make it story, when it was not. Literally, it was such a tongue-in-cheek joke on both sides. I think Taylor Swift is such an impactful character, that it was because she was involved that it became really big." When the interviewer, Mark Byrne, mentioned that his recognition has made him part of the tabloids, the musician said, "It sucks for me, because now I have to not be as crazy as I am on the internet. Which totally sucks, because it's not going to be fun anymore. But the repercussions are really bad. Like, Taylor Swift fans are really crazy. They threatened to murder me and stuff. It's really bizarre, and disgusting. They're the worst people in the world... And I'm a pretty big fan. But they're like 'I wish your kids had Down syndrome.' They're so evil. I dissed Lady Gaga before, and the gays were never even this mean. They're funny. These people are like mean-spirited, evil human beings. I'm not a politician. I shouldn't have to be under the microscope for people like that."
With over 51 million followers on Twitter alone, there's no denying that Swift has an extremely large following—one that is bound to be full of extremely intense super-fans. It's a sad reality that one small (albeit negative) comment can generate a mound of hate and illicit threats. So, while we don't condone his original comment or agree that all Taylor Swift fans are "mean-spirited, evil human beings" (we are proof of that), we understand what would motivate him to speak ill of Swiftees. (Was he "Swift-boated?" Okay, we will see ourselves out.)
Luckily, it seems as if Diplo has learned his lesson. "I think I definitely want to bring out positivity," he said. "Nothing good will come of it. Nothing positive comes out of that stuff anymore. But you know what's cool? We're having a very feminist, epic moment right now. There's a lot of pro-feminist things. Which is really cool."
Related Articles: