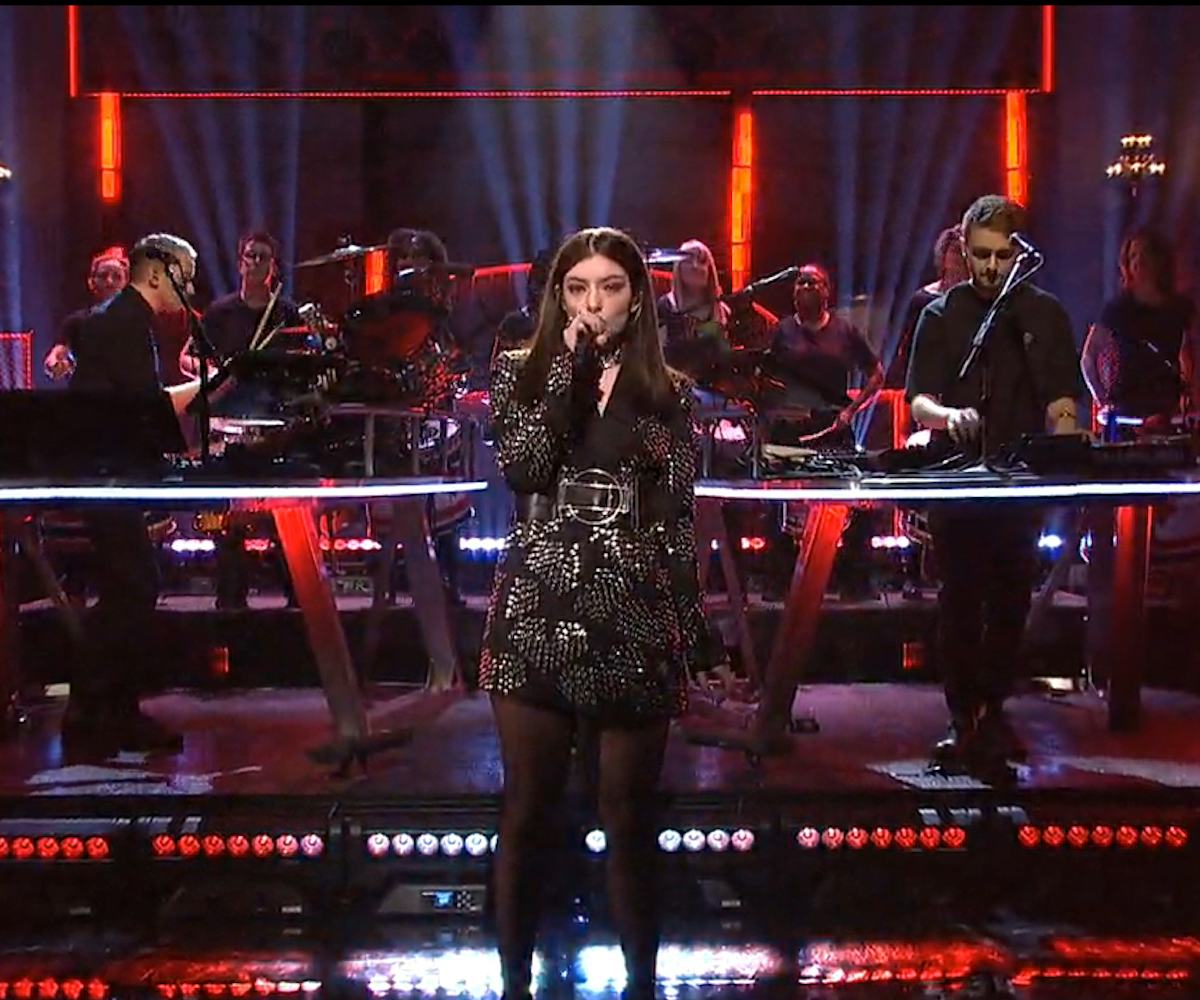 Watch Lorde and Sam Smith Perform With Disclosure On 'SNL'
Last night, Disclosure brought fire to Saturday Night Live$1's stage with performances of their Caracal singles "Magnets" and "Omen," with each of the song's respective guest vocalists Lorde, and Sam Smith leading the way. 
SNL marked the first time Lorde sang "Magnets" live, and before singing the first note, the stage lit up in the "bleu, blanc, and rouge" of the French flag as brief tribute to Paris. Smith's rendition of "Omen," his follow-up collaboration with Disclosure to their hit-single "Latch", was unsurprisingly souful with a quartet of singers backing them up. 
Watch both performances below.