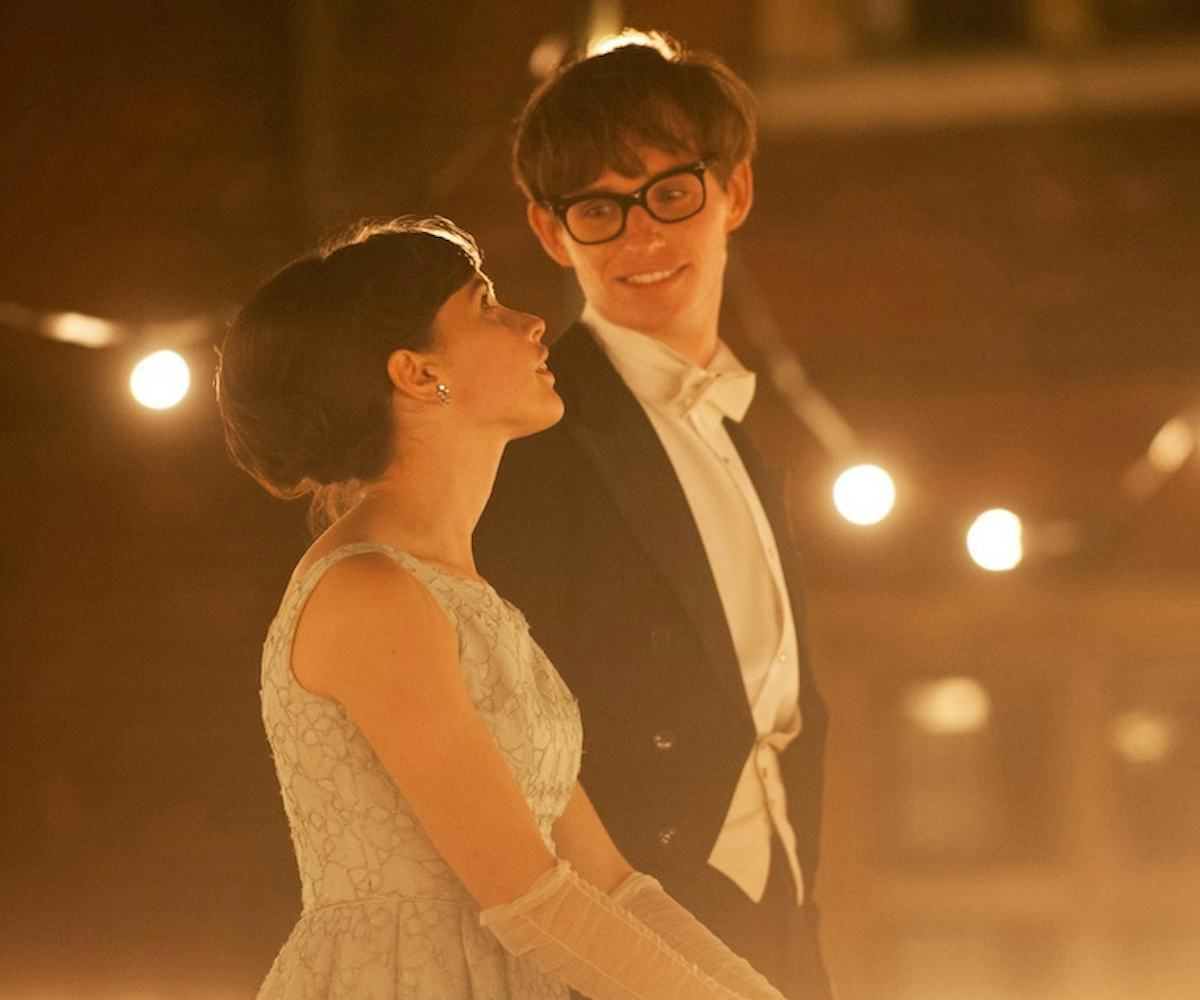 photo courtesy of film
discuss: the theory of everything
eddie redmayne and felicity jones the new stephen hawking biopic.
Imagine this: You have one of the greatest minds ever known to man. You're currently obtaining your PhD in physics at Cambridge University and meet someone you believe to be the love of your life, and probably is. Life seems to be headed in the right direction, right? Then, suddenly, you begin to fall ill. The doctor diagnoses you with Motor Neuron Disease, a neurological disorder that destroys the neurons that control essential voluntary muscle activity. You're given a life expectency of two years. So was the fate of Stephen Hawking. 
The Theory of Everything offers an insider's look into to the famed astrophysicist's relationship with Jane Wilde, who would later become his first wife. Eddie Redmayne and Felicity Jones star in the upcoming biopic and, if the trailer is any indication, deliver stunning performances. The film, an adaptation of Jane Hawking's book Travelling to Infinity: My Life with Stephen, will premiere at the Toronto Film Festival and opens in select cities November 7. In the meantime, grab your issues, watch the trailer below, and let us know your thoughts in the comments section.