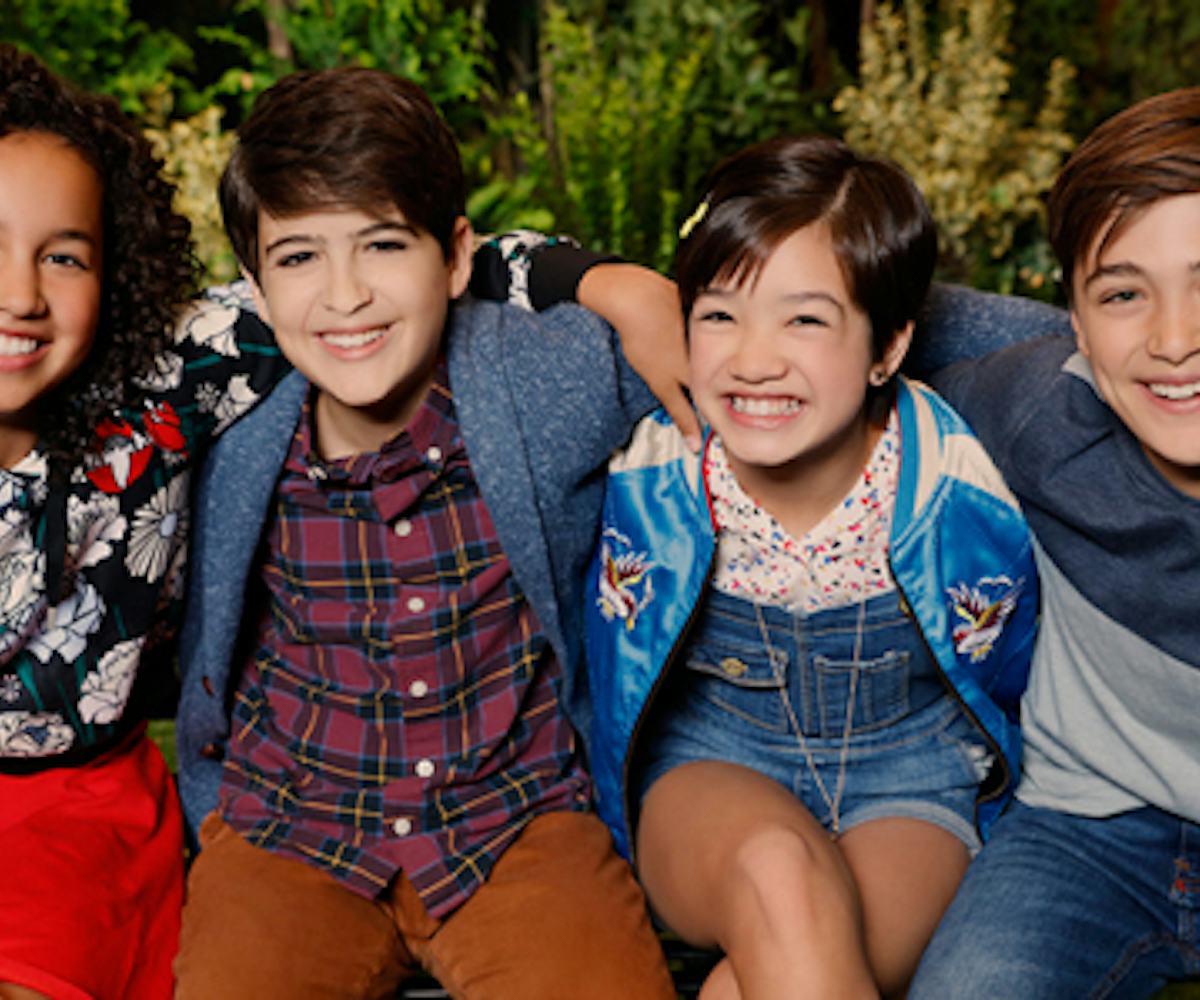 photo via disney channel
This Disney Channel Show Will Explore A Gay Story Line For The First Time
The second season of 'Andi Mack' premieres this Friday
For the first time ever, a Disney Channel original show will explore what it's like coming out as a teen. Andi Mack, which premiered in April, is a series focused on the life of 13-year-old Andi and her friends Cyrus, Buffy, and Jonah. The show's second season premieres this Friday, and in a new trailer for the new season, spoiler alert, Andi and Cyrus discover they're both crushing on the same boy. 
"Starting conversations about trust, love, relationships and family dynamics is easier when you have a show that you can relate to," Joshua Rush, who plays Cyrus on the show, wrote on Instagram last night. "Andi Mack gives young people and their parents, mentors, and champions a meaningful way to talk about these topics and the power to decide their futures. I'm so proud to bring Cyrus' groundbreaking storyline to life and for you to see what we've been working on."
The television network consulted with PFLAG, U.S.'s biggest LGBTQ organization, in the making of the show to make sure the story was told authentically, sensitively, and respectfully. A Disney spokesperson says the show "sends a powerful message about inclusion and respect for humanity."
See the teaser, below, and tune in tomorrow to see the moving story for yourself.